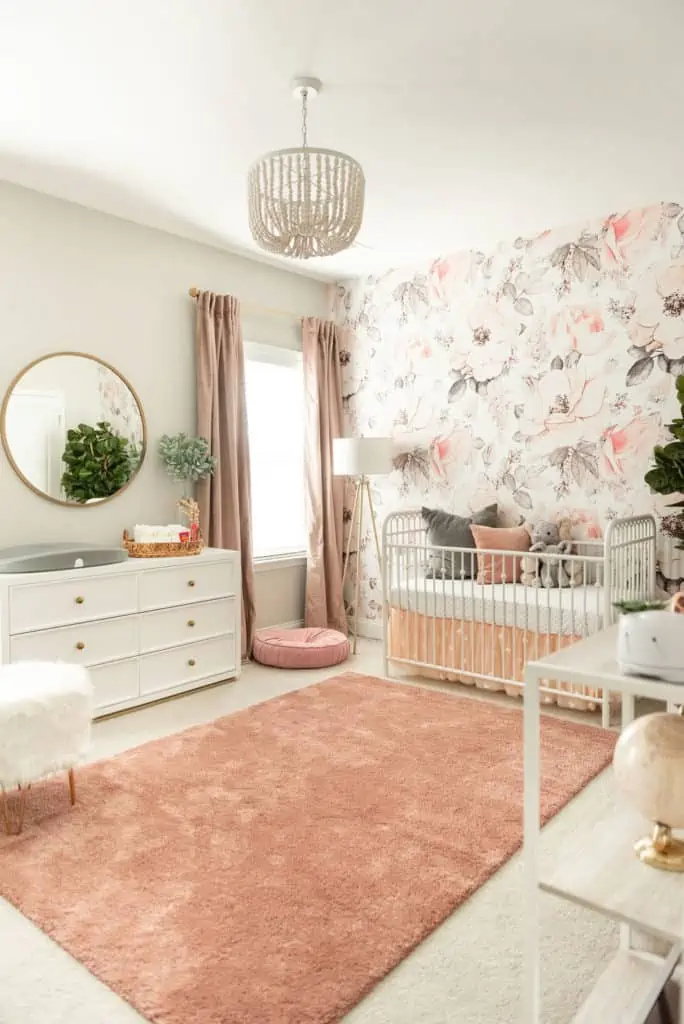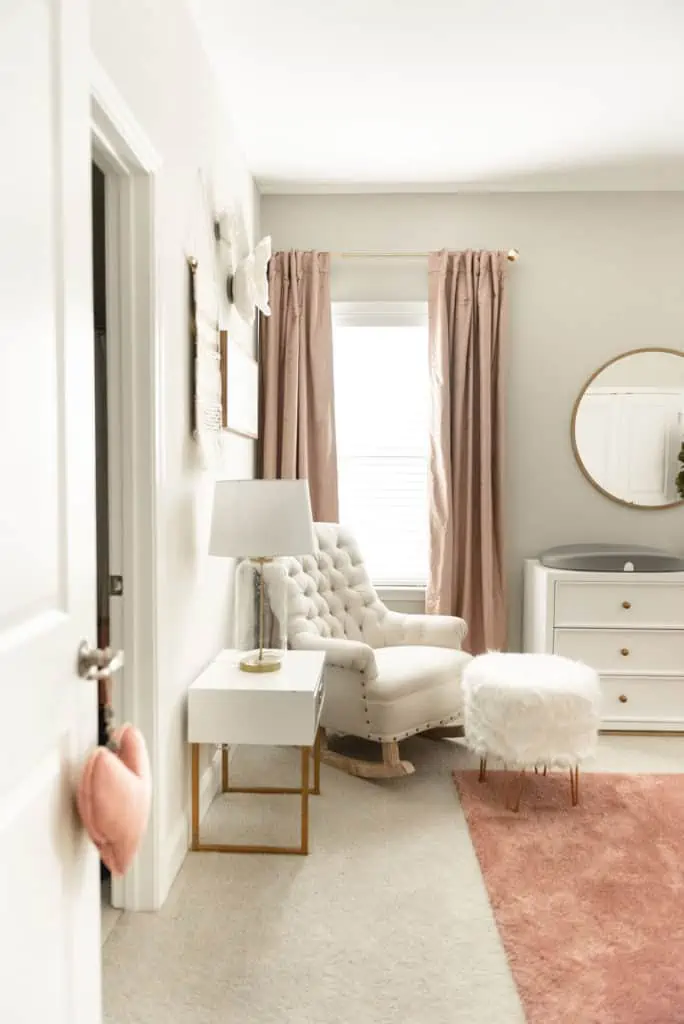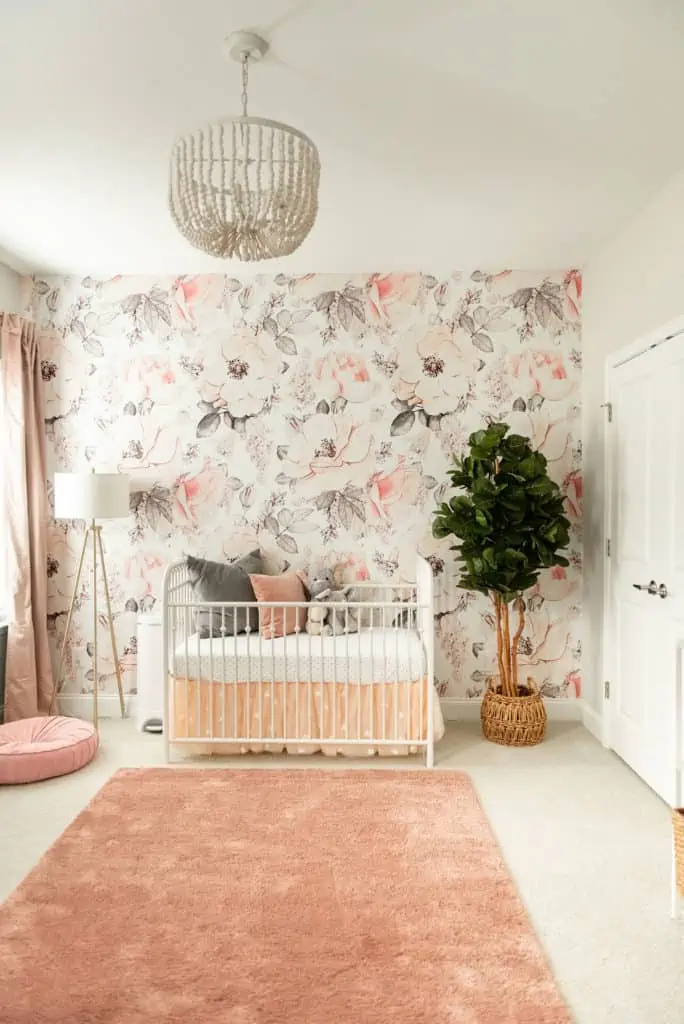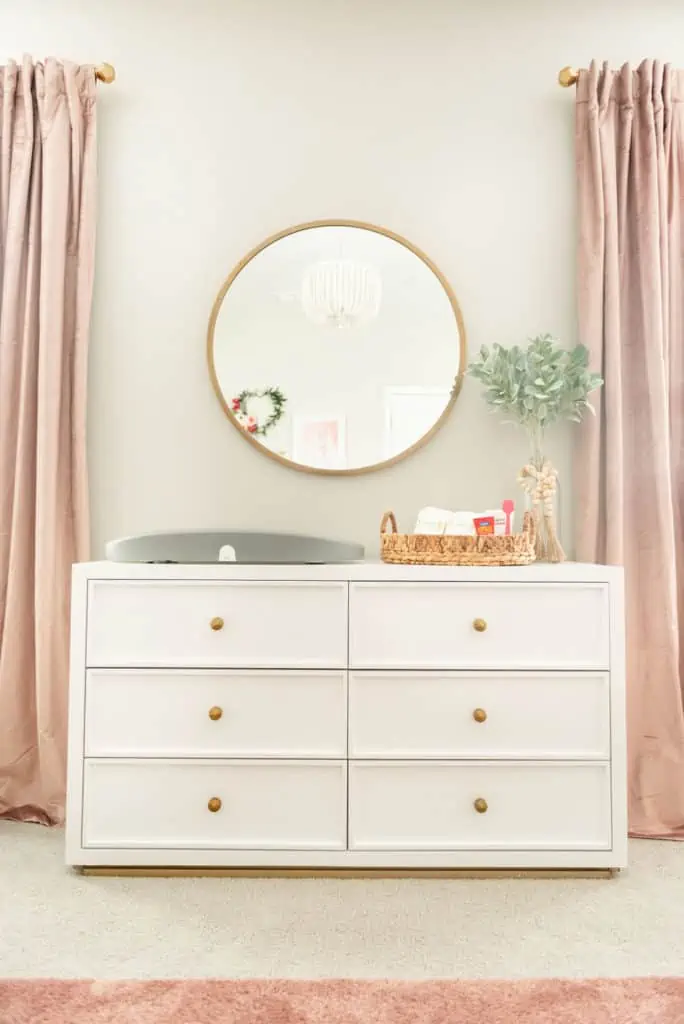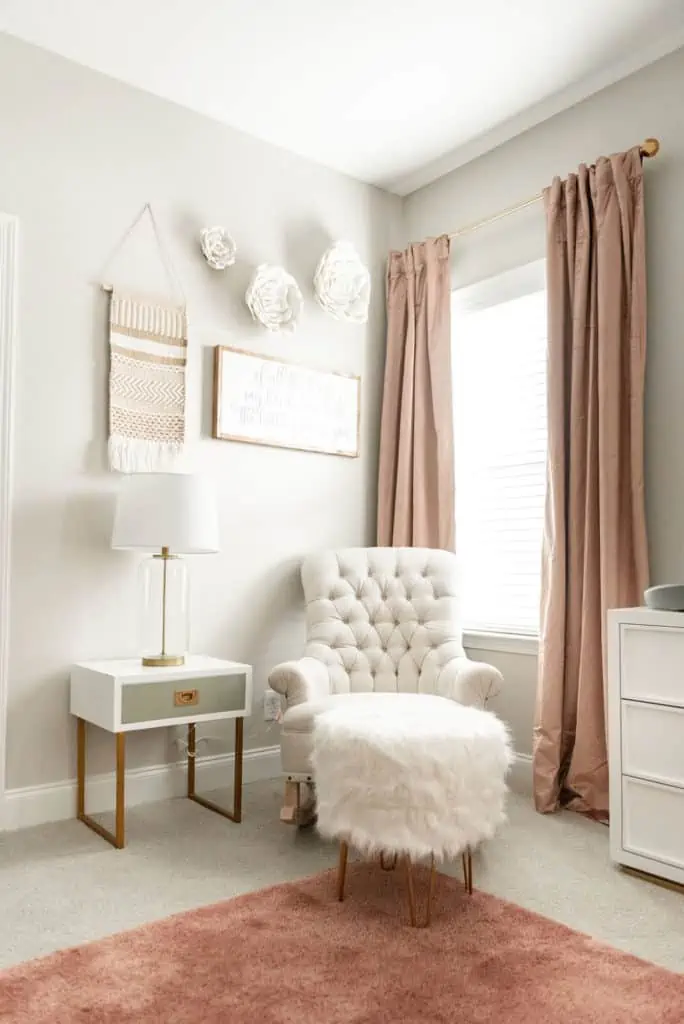 This room has been a labor of love. I remember at one point thinking I had no vision and no idea what I wanted this space to look like. It actually got me pretty upset one day if I'm being honest…pregnancy hormones? It's finally finished and I love every single part of it. Seeing it complete makes me want to cry happy tears. I just hope Collins loves it as much as I do someday.
I knew I wanted an accent wall with a bold wallpaper print so that was the first thing I needed to nail down. I partnered with Project Nursery on the wallpaper and think it turned out beautifully. The print is called Snowy Rose and there is a coupon code for 10% off your purchase from now until the end of January. Code: 2019TRENDS.
My mom and I did the installation as it took us about two hours to complete the wall. There were six stripes that we put together to create the entire wall. I measured the wall and sent in the measurements so that we could get the exact amount we needed (they send a little extra so you have wiggle room). My mom had hung wallpaper in the past so I felt confident we could figure it out. It's also a peel and stick wallpaper and can easily be removed at any time.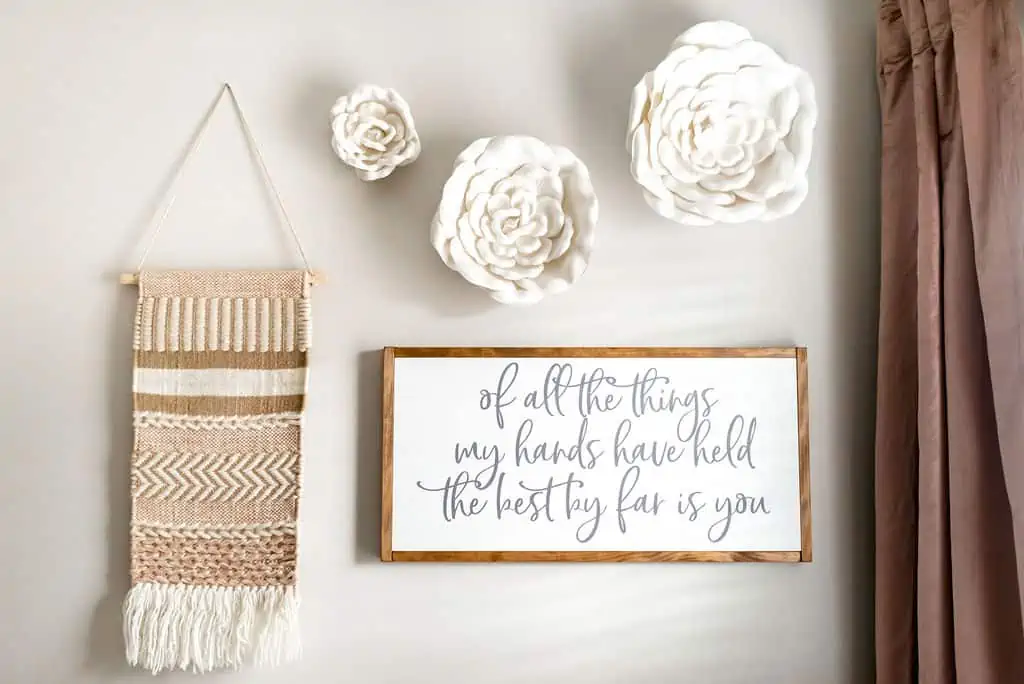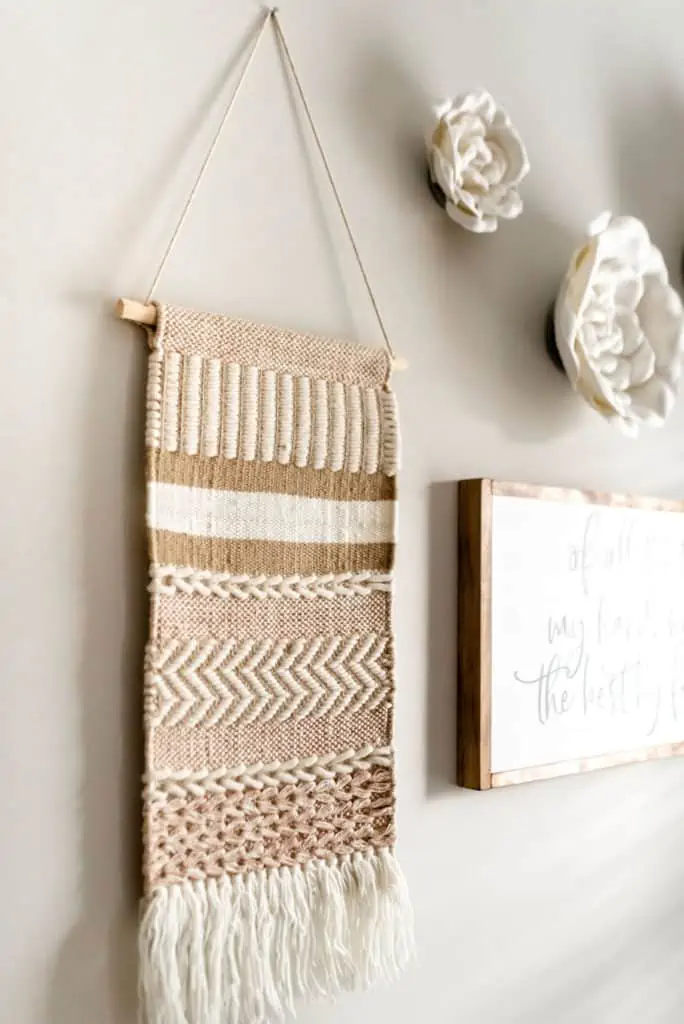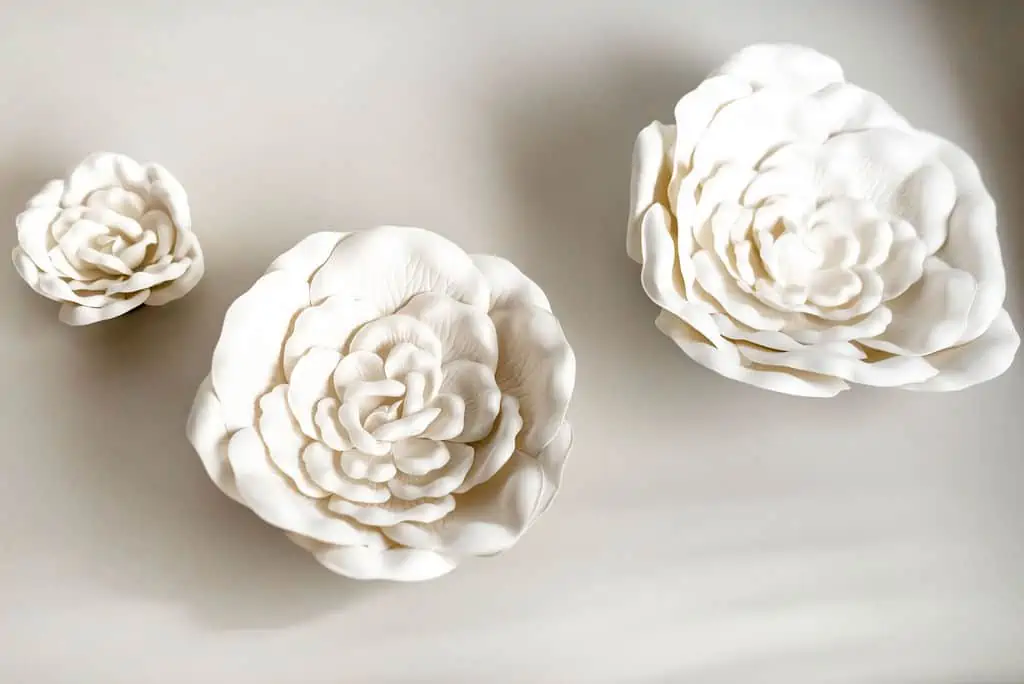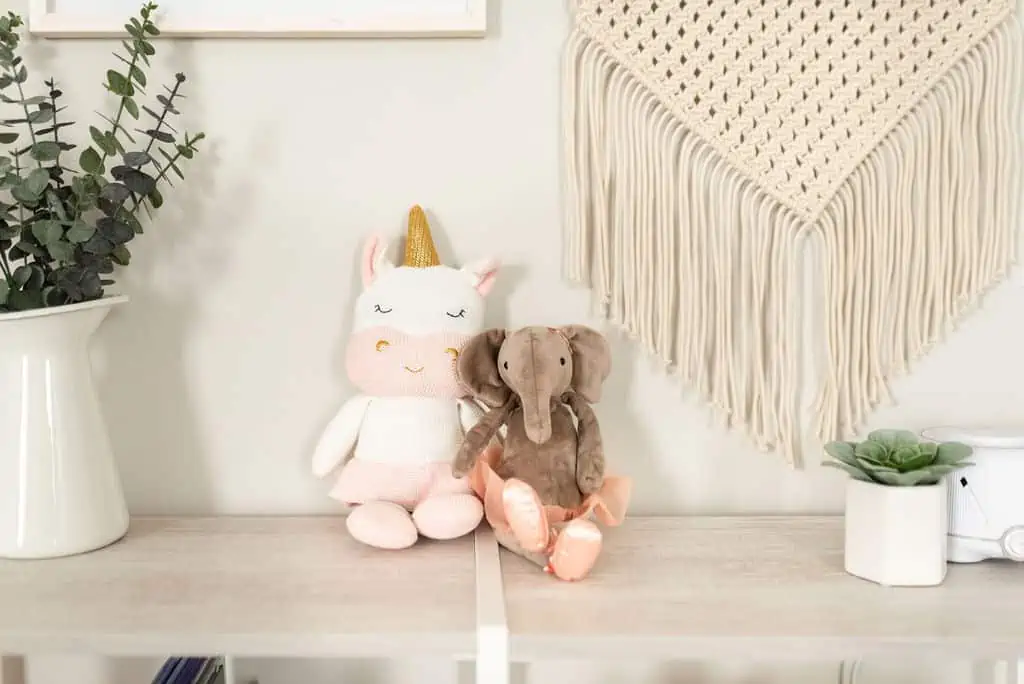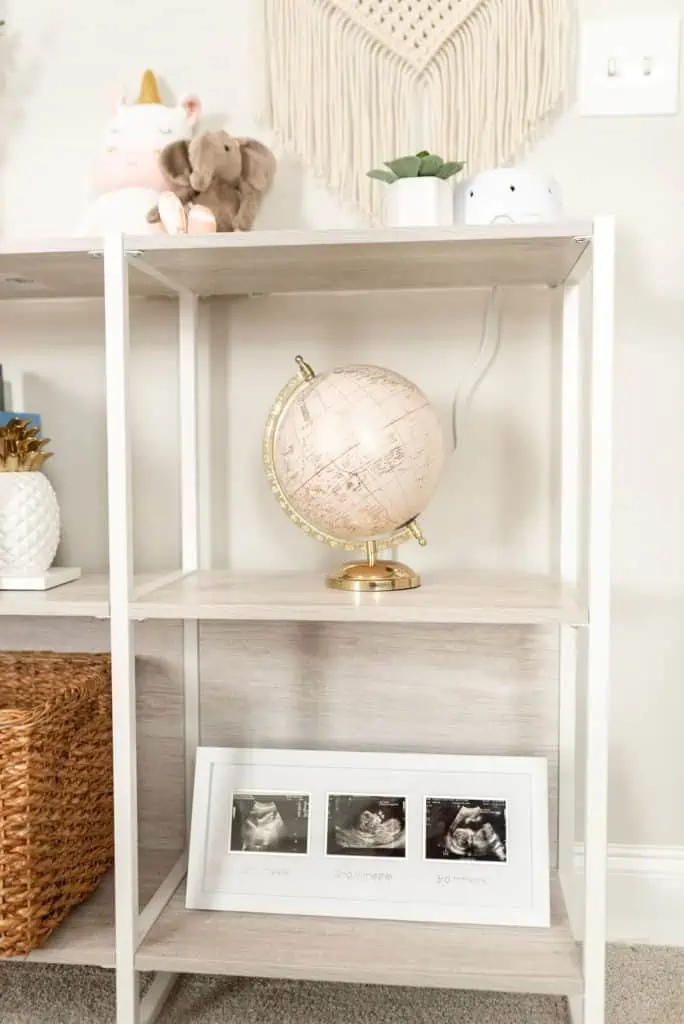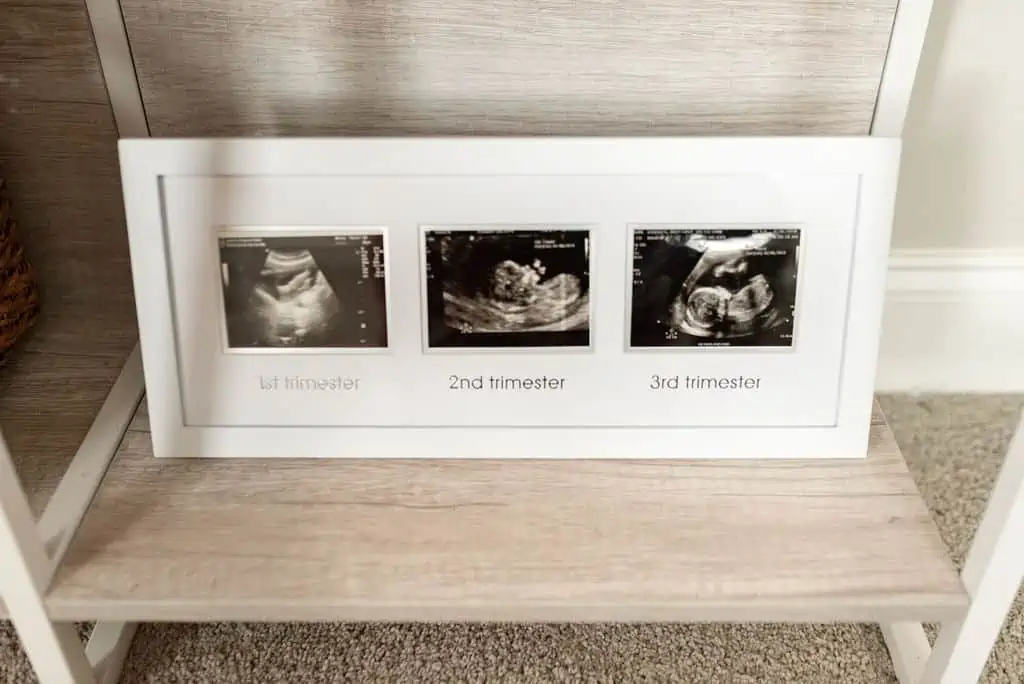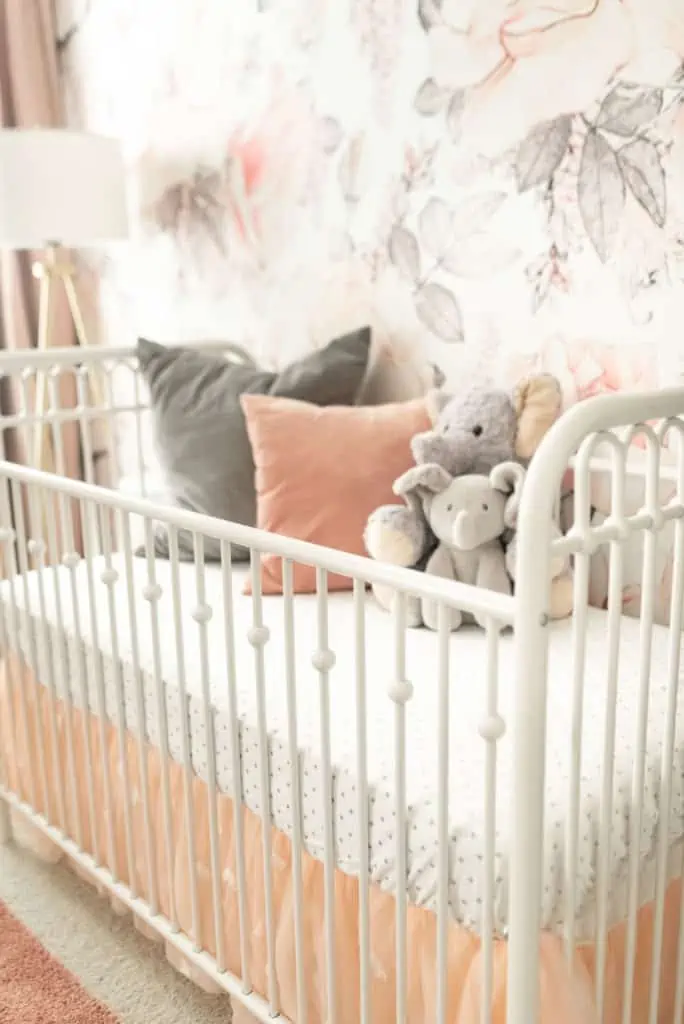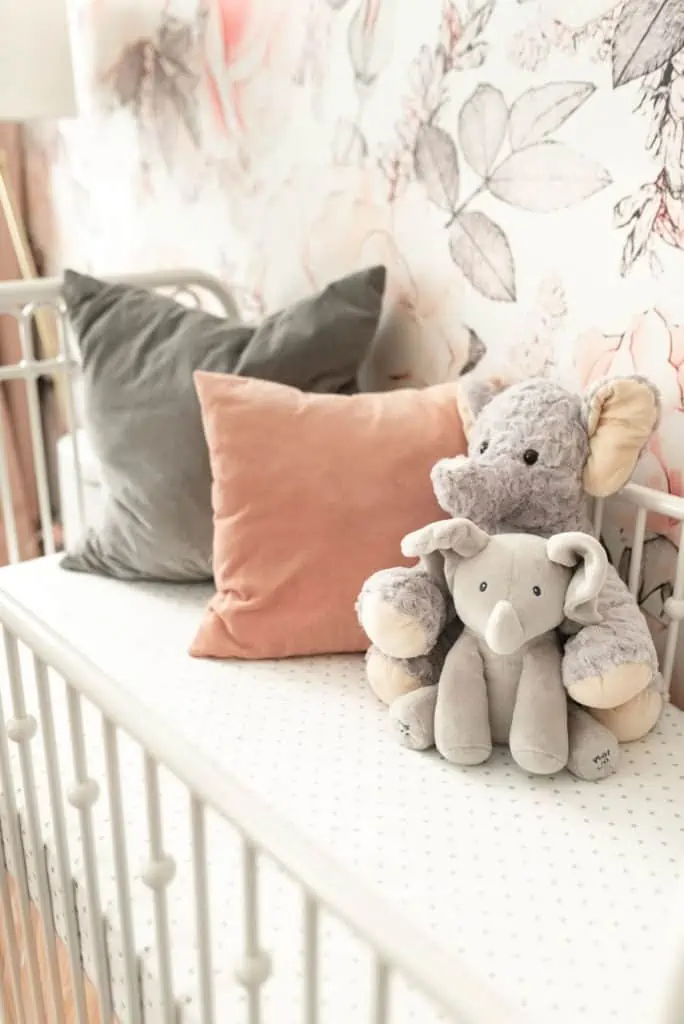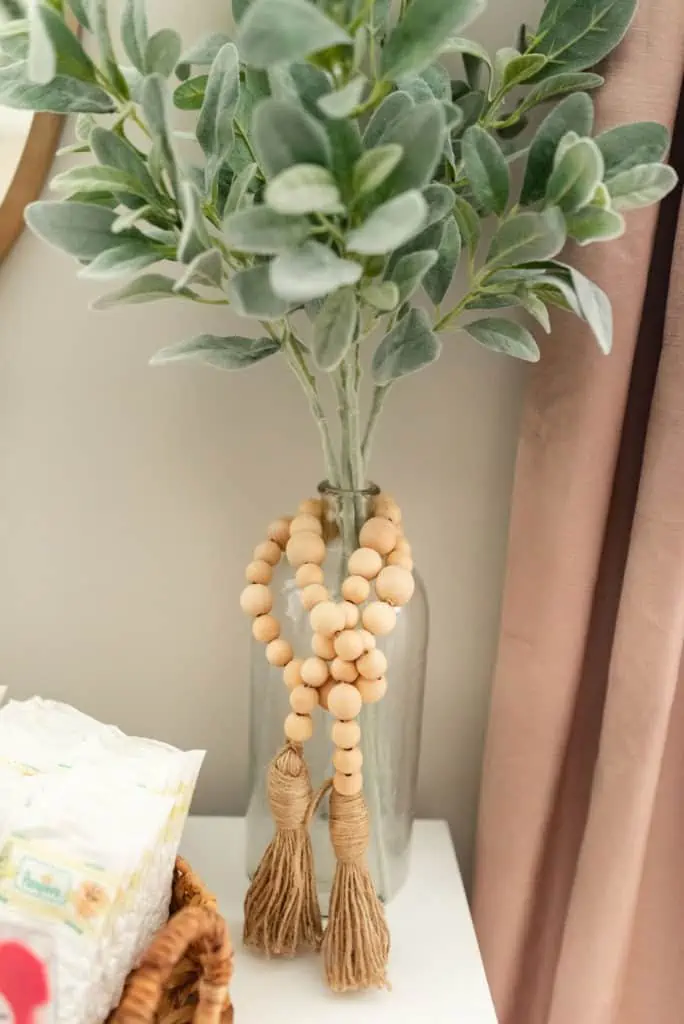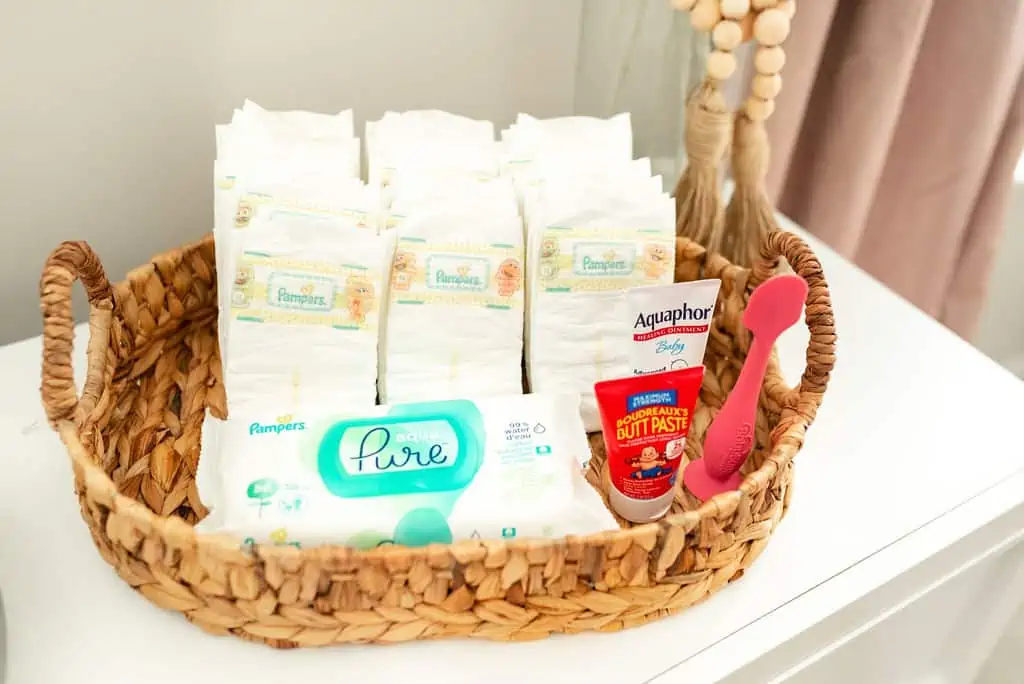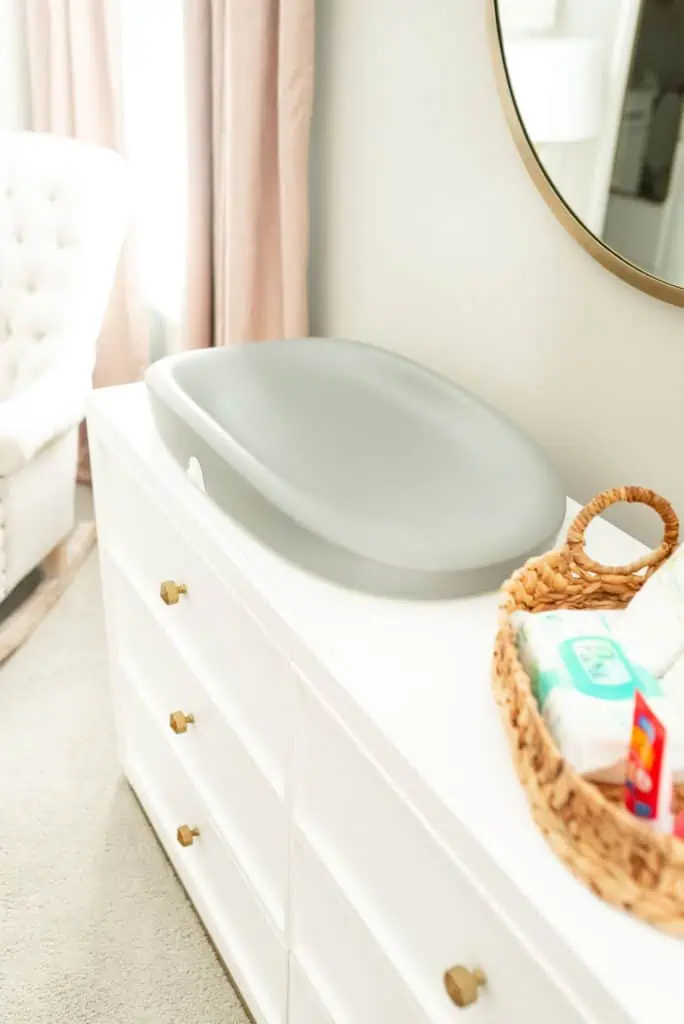 Once the wallpaper was picked out, I started looking for the furniture. We wanted a simple crib that could work for Collins and then another baby in the future. I knew I wanted our nursery colors to be white, grey, pink and mauve with some gold accents so keeping the furniture simple and clean made the most sense to me. I found the crib and dresser on Wayfair. I didn't want a changing table per se because I wanted something a little more functional for the future. This dresser is BEAUTIFUL and I love the gold details. I found the rocker from Pottery Barn Kids. It was a floor sample that was in perfect condition so I was able to snag it at a fraction of the cost. I highly recommend checking out your local Pottery Barn Kids for similar options if you are look for nursery furniture. It comes with a matching ottoman and I wanted that originally but it was on back order past her due date so I decided to go with a furry stool from Target.
Next up was finding a rug that matched the room and wallpaper. The one we landed on is from Ikea. I love it's shaggy texture and think the color is perfect for the room.
The final step was decorating the walls, adding a floor lamp and plant and getting a small bookshelf. I love the wall decor we decided on. We wanted girly and dainty pieces to bring the final feminine touches to her room. I feel confident that her room is just that!
California Closets sponsored the redesign of her closet. I will be sharing all the details next week! I would highly recommend checking them out if you are look for a closet redo. You can see what they did in my closet in THIS blog post.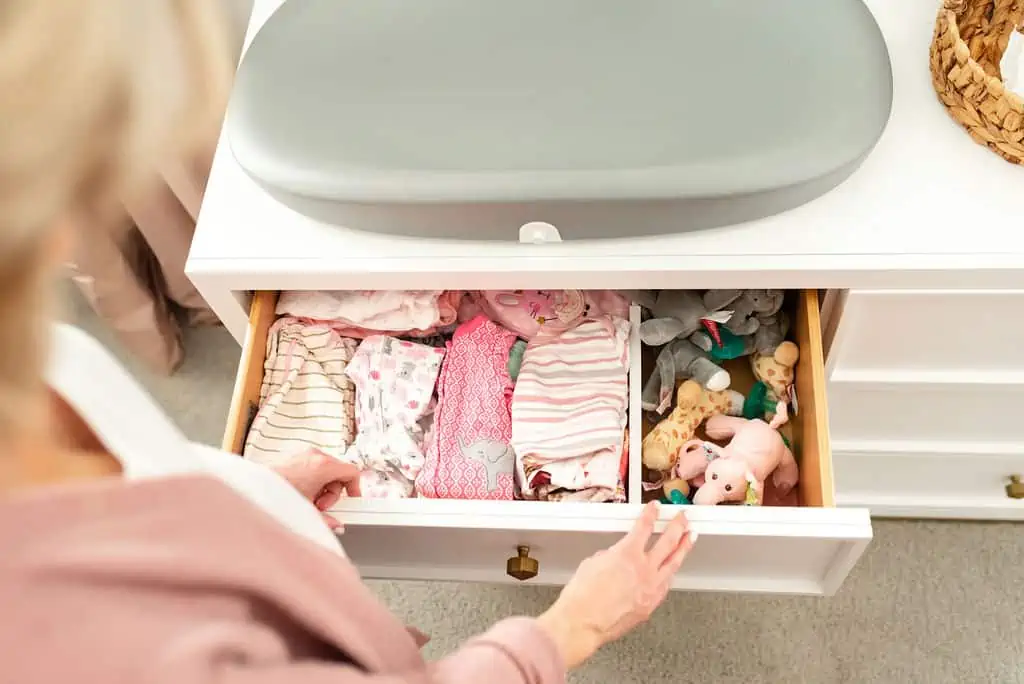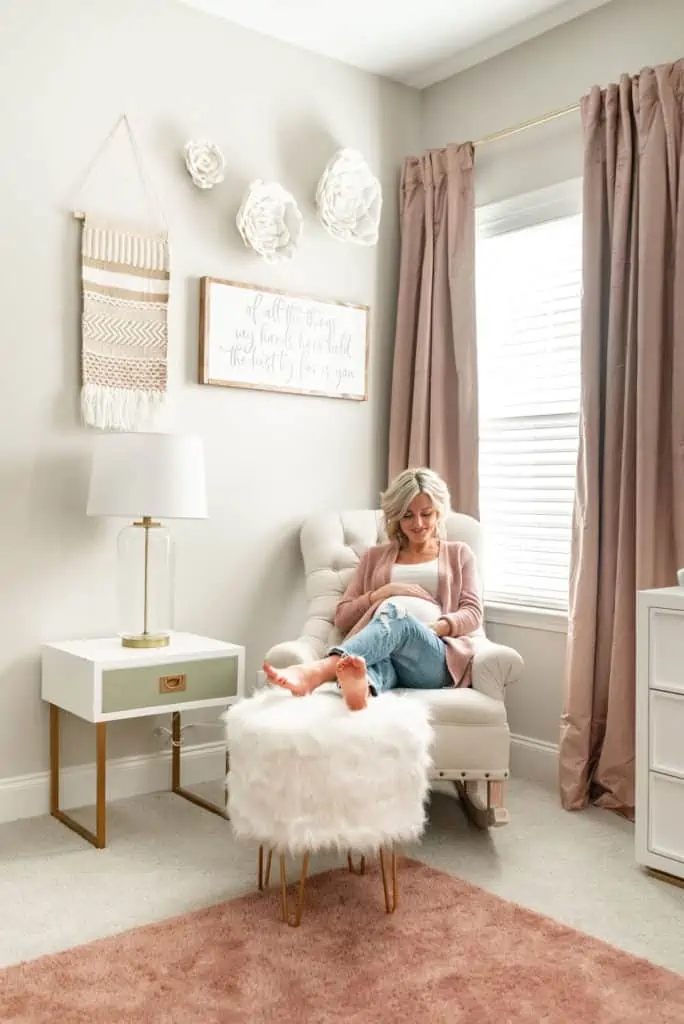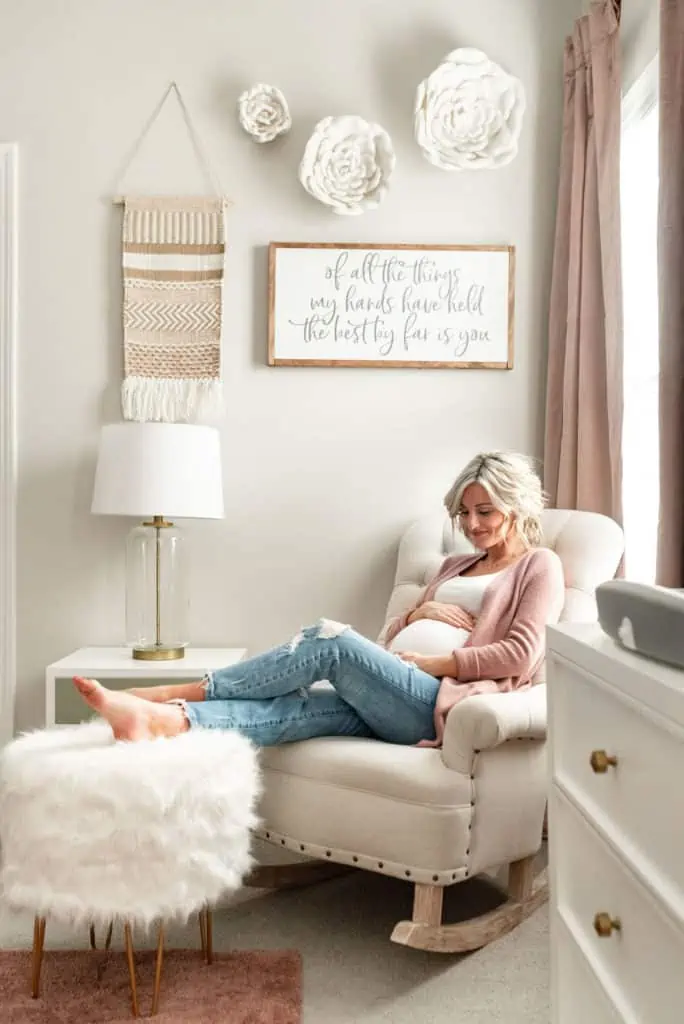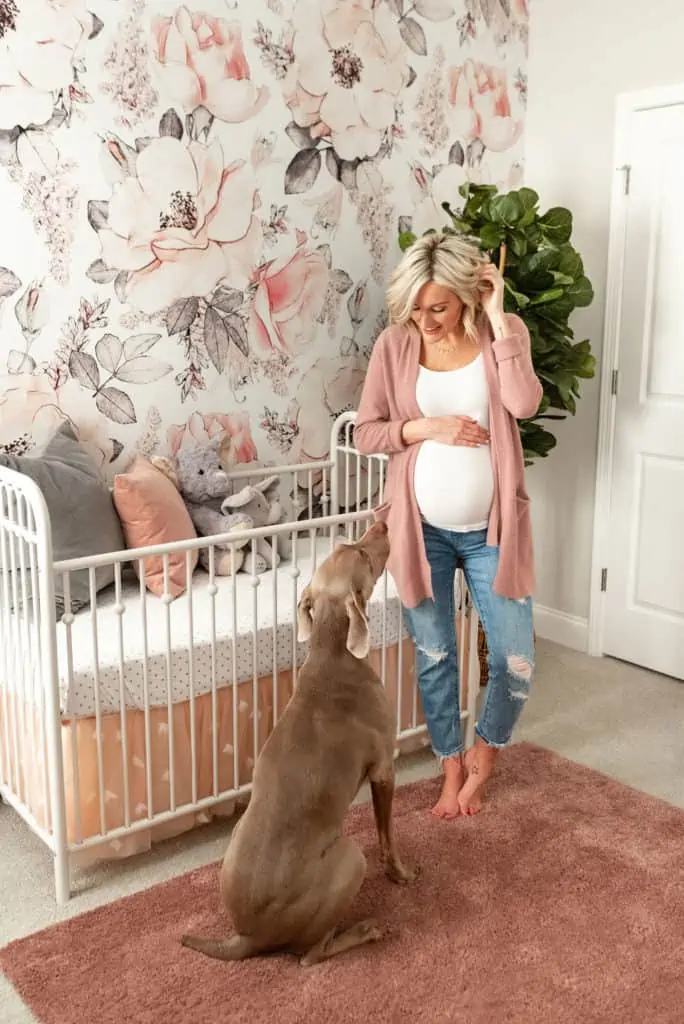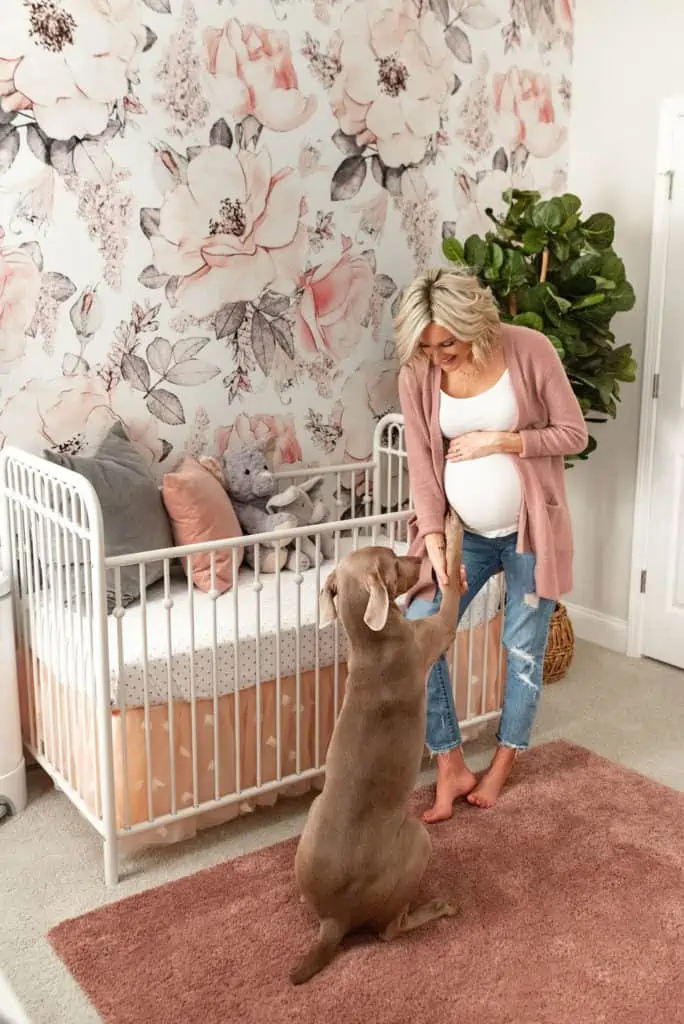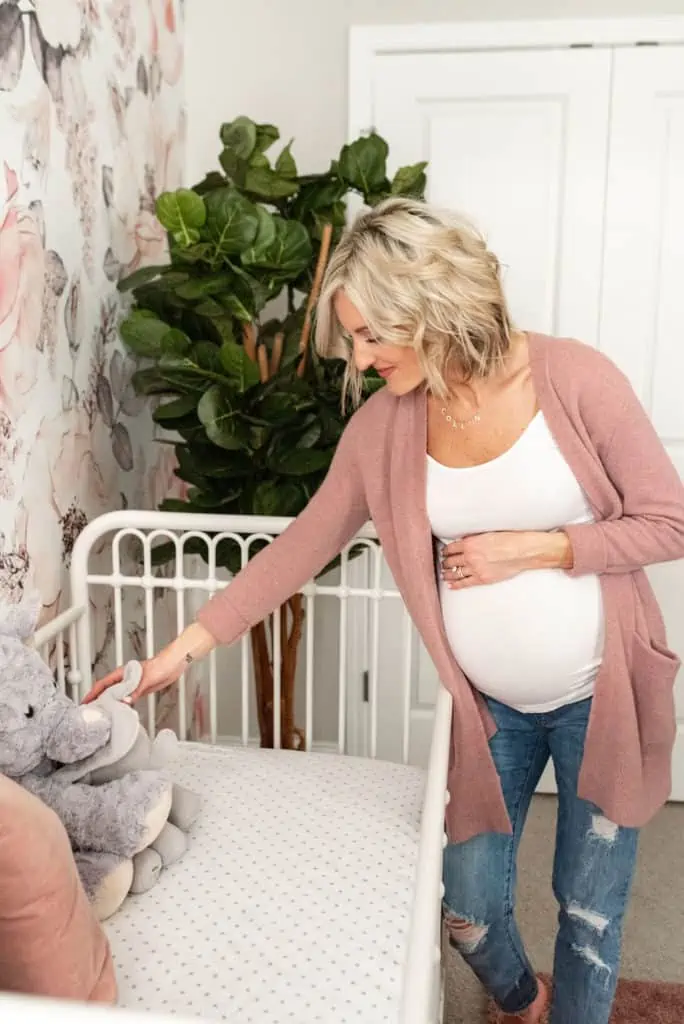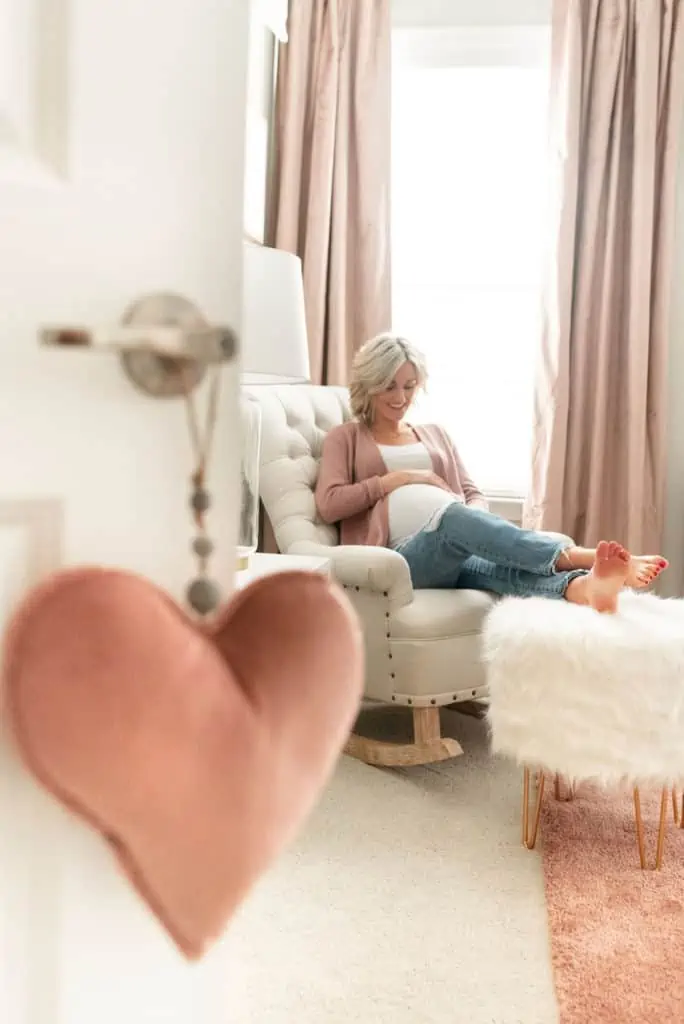 I'm going to list out everything below and I'm trying to link as many things pictured. Some of the items were speciality gifts or items I wasn't able to find online.
The paint color in her room (and in the rest of our house) is Sherwin Williams Agreeable Gray.
Nursery
Changing Pad – We have heard nothing but great things about this changing pad! It comes highly recommended from a few of our friends!
Vase – Found at Hobby Lobby
Night Stand – Old from Target a few years ago
Macrame – Found at Hobby Lobby
Now all we need is Collins and we will be set! I think I have all the information about her room listed above but I'm happy to answer any questions if there is something that I missed.
I will also be sharing her bathroom and the details of that part of her room in a separate blog post. There are some great, girly pieces in that space so be sure to keep an eye out for that in the coming weeks!
Thank you so much for following along this journey with us. We are beyond thankful for your daily love and support and I can't wait to "introduce" our little bundle to you!
Photos by KVC Photography
Other Blog Posts you might be interested in:
Our IVF Journey, We Are Pregnant, What I'm Packing in my Hospital Bag, Our Maternity Photos, Chris's Man Cave