WE ARE PREGNANT!!!!!
I can't believe that I am finally typing out these words to share the AMAZING news with you! It's by the Grace of God that we are pregnant and Chris and I could not be more excited!! It's been a long road to get to this point but with a lot of prayers and a little science, we've made it!
Baby Sjogren is set to arrive on February 4, 2019. We are 13 weeks pregnant today! It's crazy to think that I already have a little bump…I'm so excited to watch the baby grow and grow. This is a feeling I always wondered about but was never sure when it would happen to me.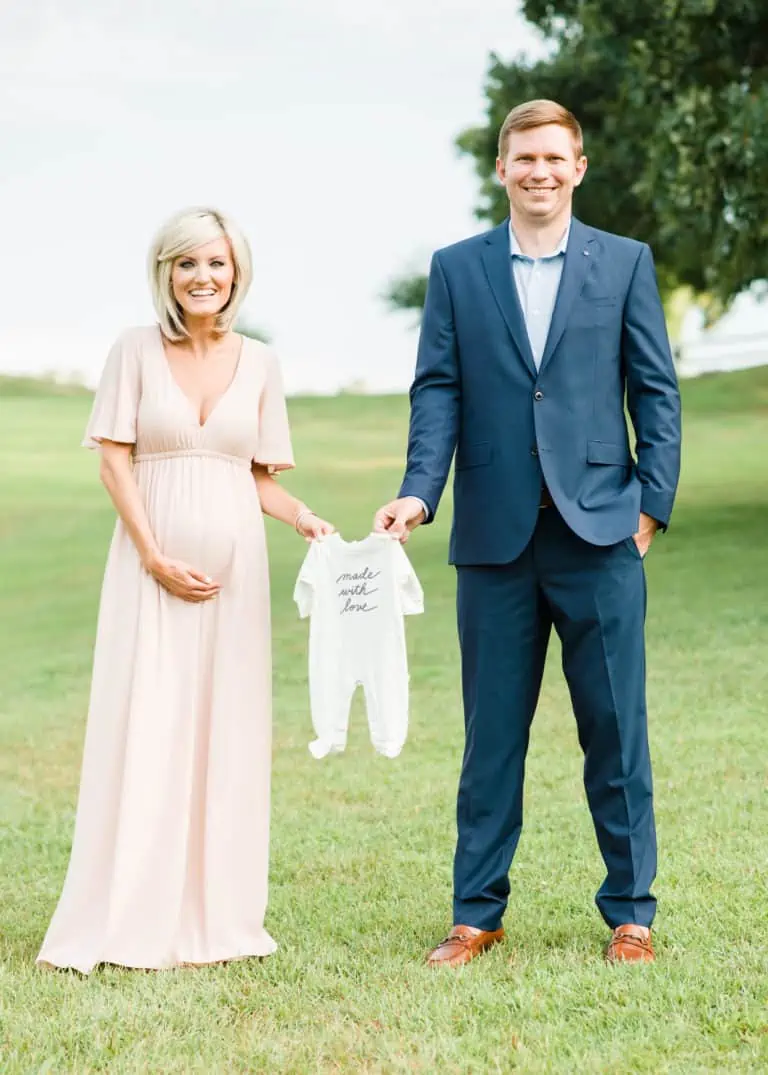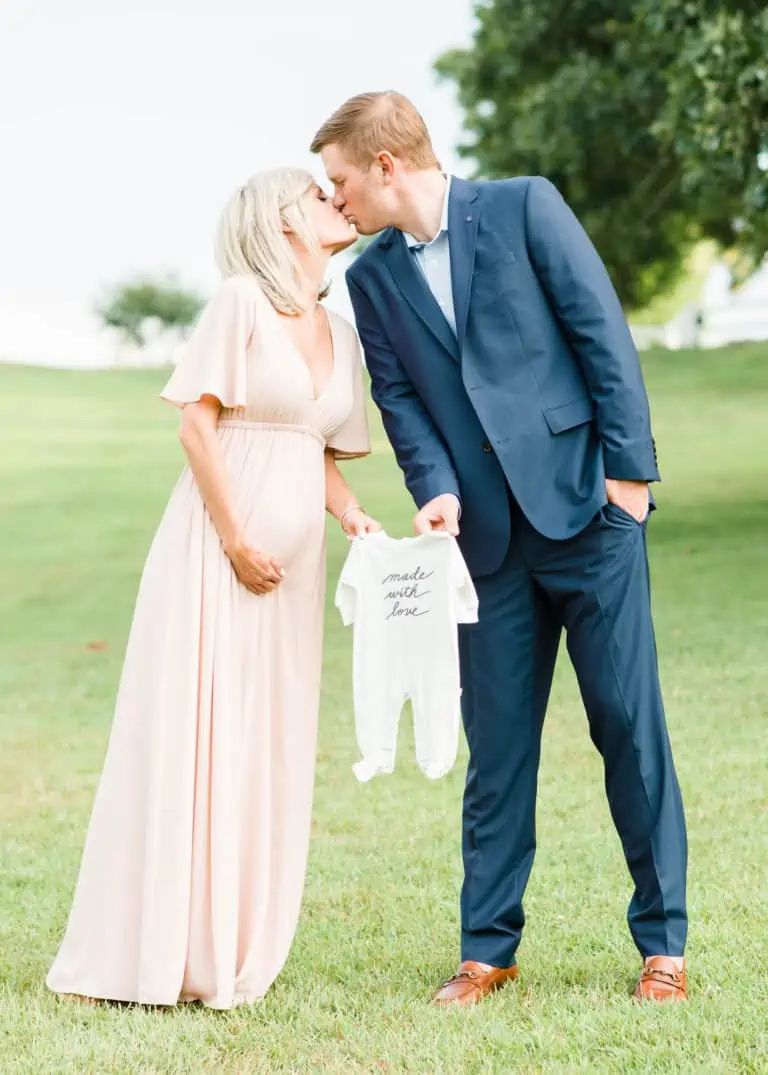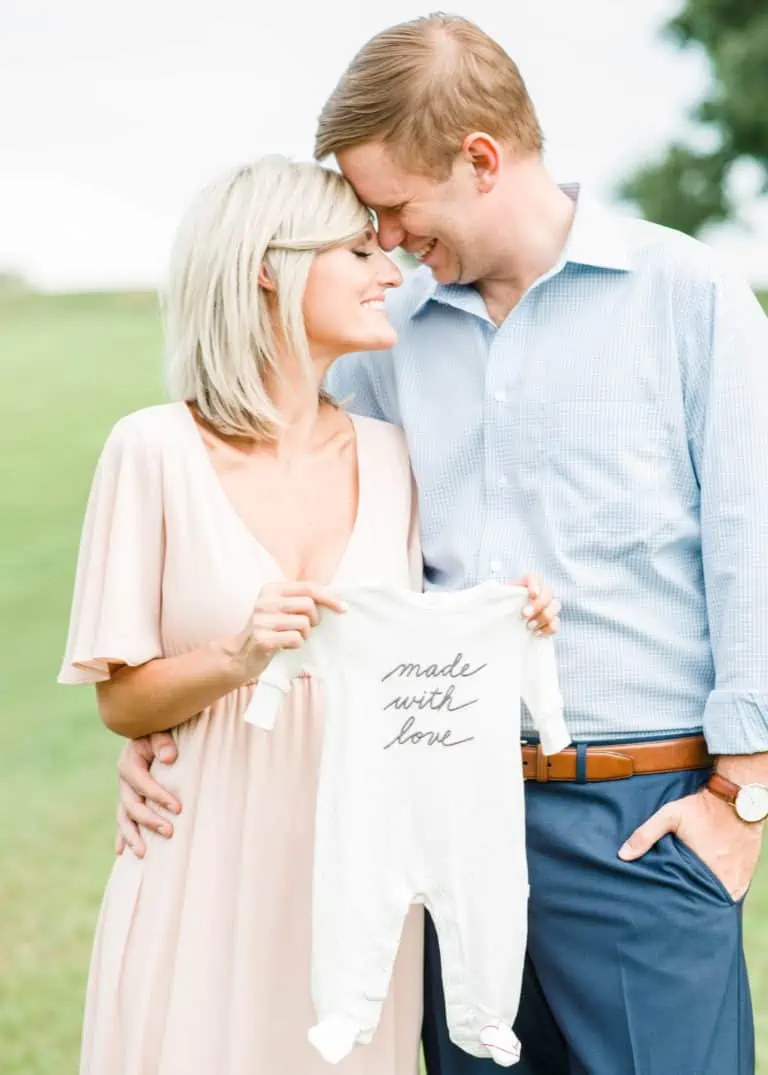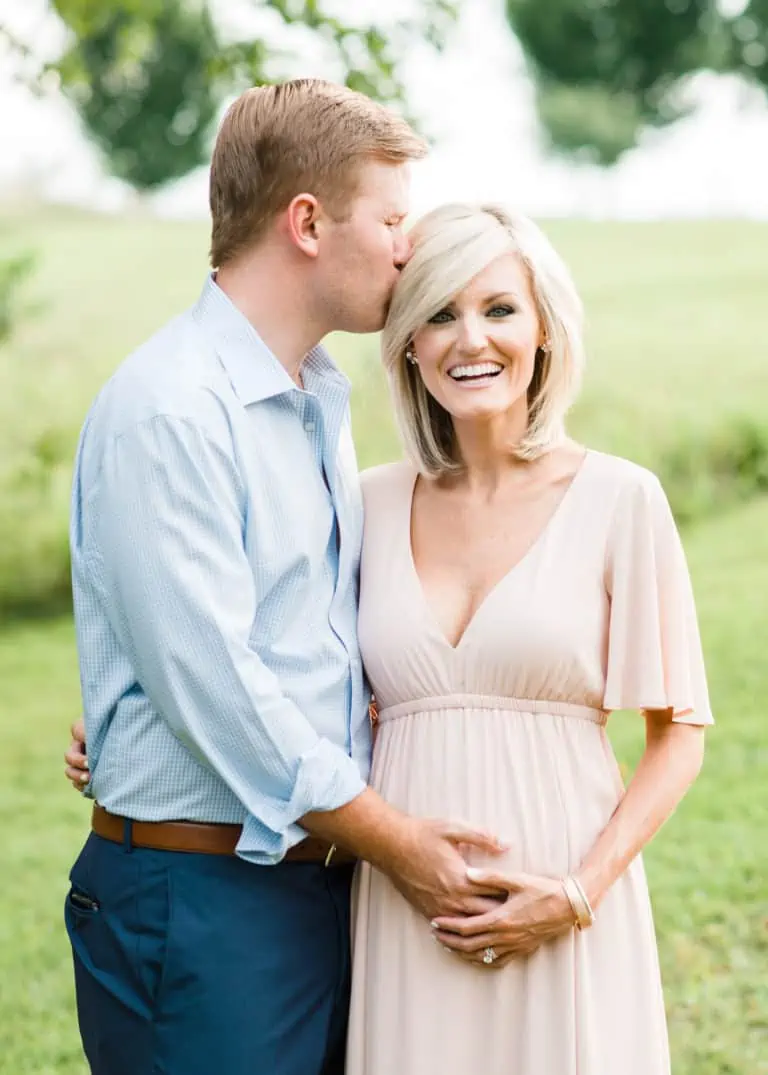 Chris and I struggled to get pregnant and after a few years of trying we decided to see an infertility doctor who recommended we start with IUI. We went through three rounds of IUI with no success and decided it was time we move onto IVF. God answered our prayers with a positive test after the first round. It's been an amazing 13 weeks since then and we are so, so thankful! I do have plans to share more about infertility and everything we went through but today this post is about excitement and the joy of being pregnant!!
The first trimester flew by! I'm very lucky that I haven't been sick, only a little nausea here and there if I'm hungry. I was incredibly tired and found myself wanting to nap all the time. Growing a baby is hard work!! I had a few cravings early on. I wanted to eat mac 'n cheese at every meal and still crave anything and everything s'mores! Chris has been amazing during this whole process. I'm so thankful that he is by my side and we venture into parenthood!
I'm so excited for this time in our lives. I also can't wait to share this journey with you all. Thank you for your constant love and support! Y'all are the best!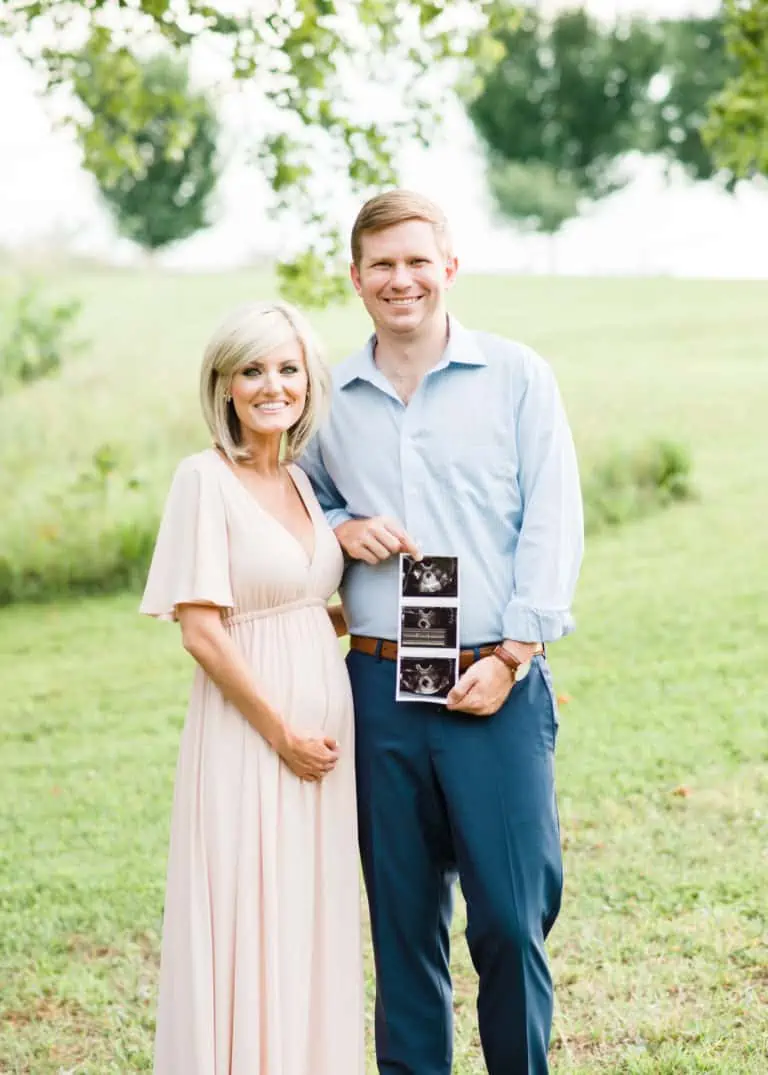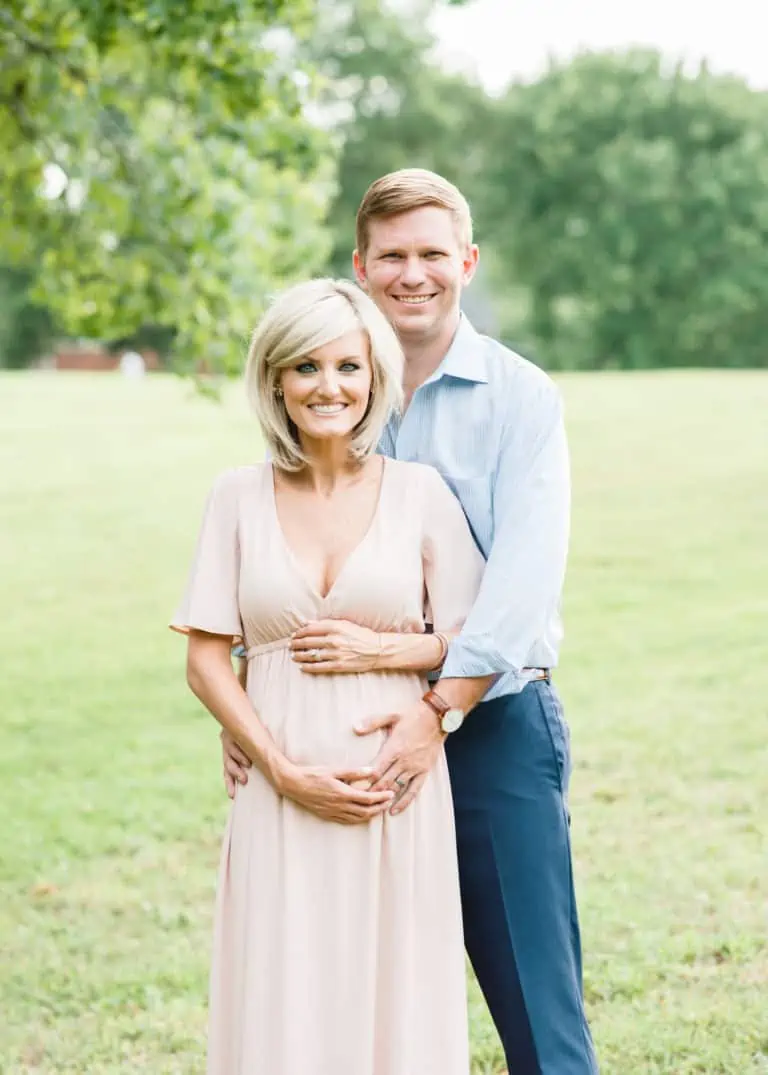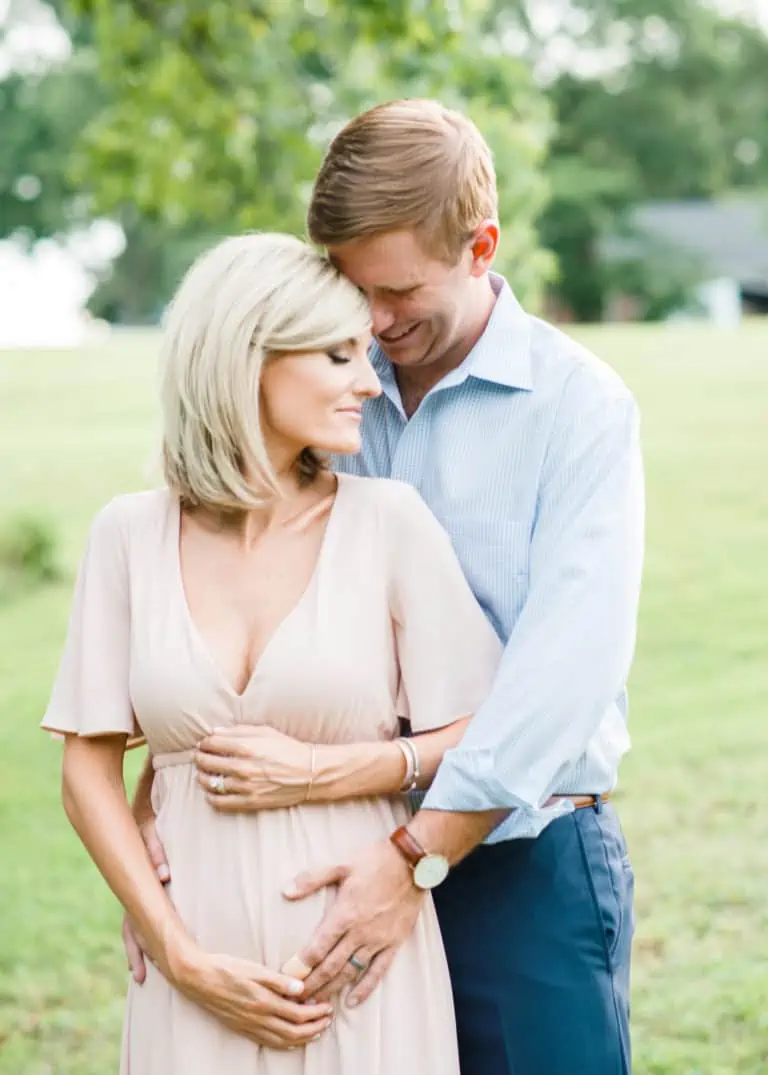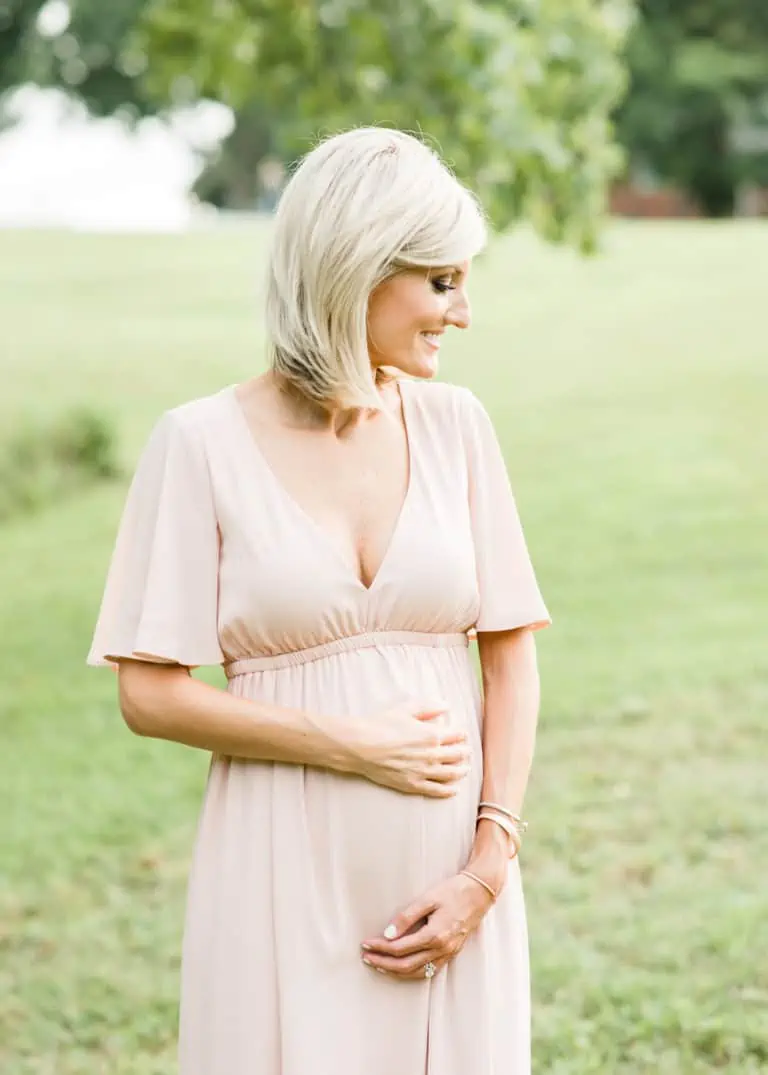 Show Me Your Mumu Dress \\ Sam Edelman Sandals \\ Kendra Scott Bracelets \\ David Yurman Bracelet \\ Makeup by Paula (@eimakeup) \\ Ted Baker Suit \\ Cole Haan Shoes \\ Blue Shirt \\ Brown Belt \\ Daniel Wellington Watch \\ Made with Love Onesie
Our photos were taken by my sweet friend Jessica from Jessica Jane Photography. Jessica and I went to college together and I've known for a while that I wanted to work with her because her work is unbelievable! If you are pregnant, a new parent or just want family pictures with your little ones, you have to check her out! I'll be working with her throughout my pregnancy to document these sweet moments and I can't wait to share more about her with you!!