I'm so excited to share Collins' nursery closet with you! I partnered with California Closets to redesign her closet and adore the way it turned out. Yet again, Melody Rosen worked her magic and designed the perfect space. I previously worked with Melody to design my closet room (see more on that space HERE) and love the results so it was a no brainer to me to have her design the closet in the nursery.
Before we redesigned the space, the closet was just the builder grade, standard closet. As we started hanging up some of her clothes and trying to figure out the best way to store her baby items, we had a ton of wasted space. A few of my friends had installed closet systems in their baby's nurseries so I had that plan in the back of my head for this room all along.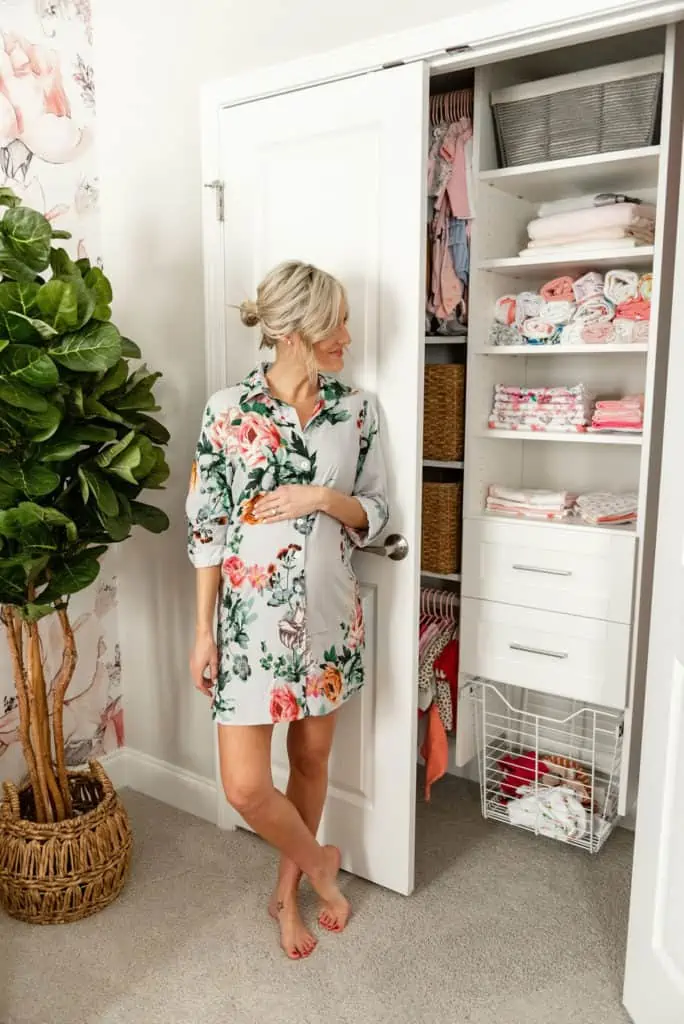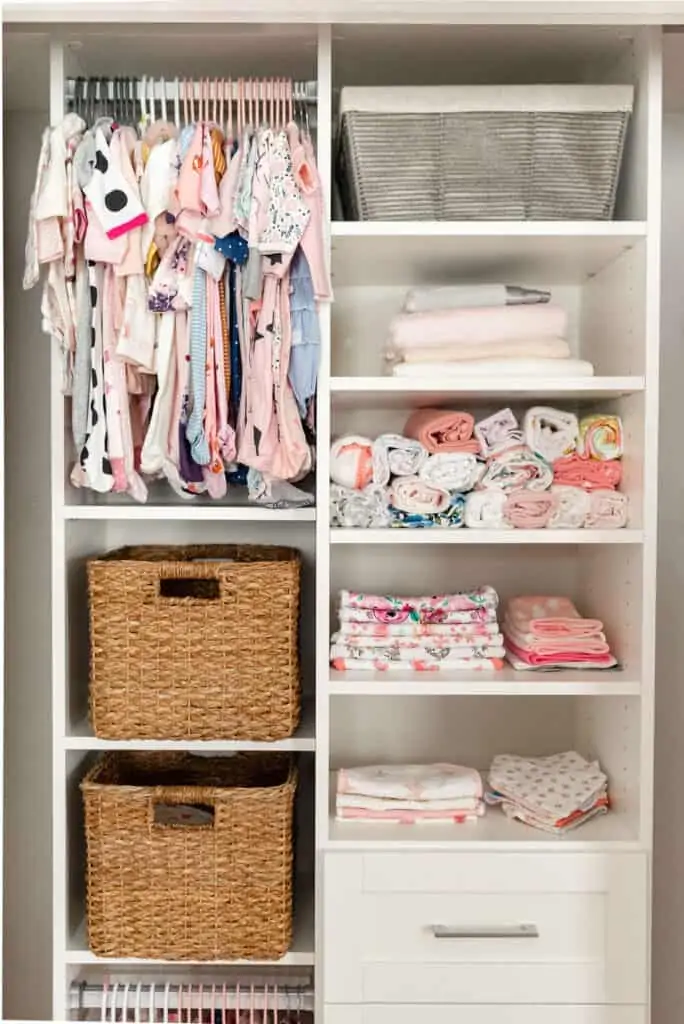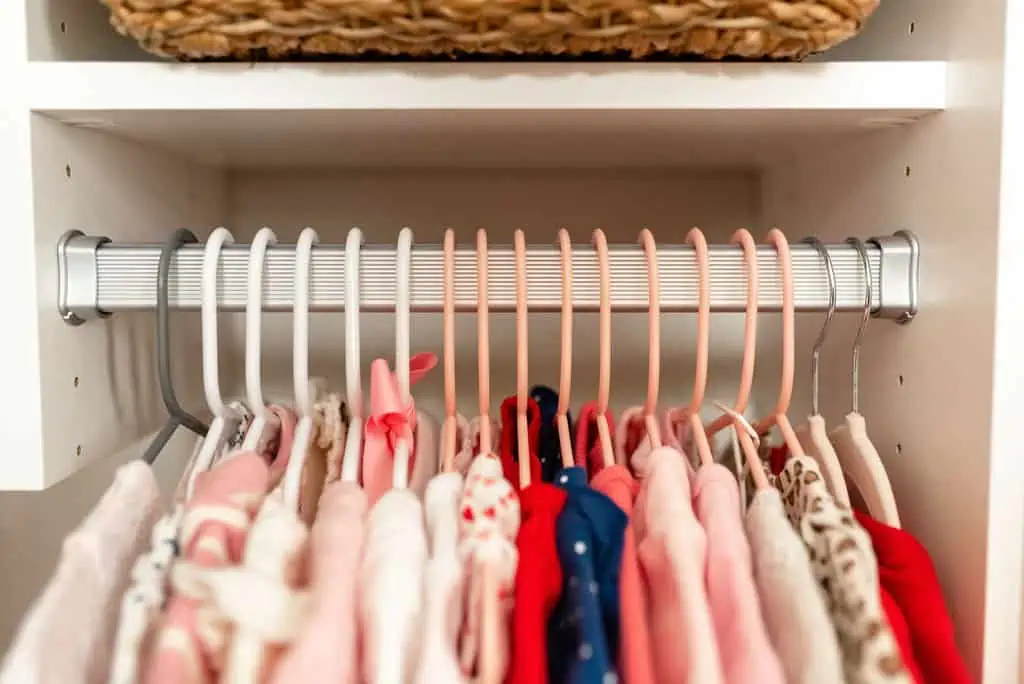 I knew I wanted to have enough space to hang her clothes – the pieces that were being folded like onesies and pajamas – and organize them out by size. I also wanted drawer storage and several shelves. For now the shelves mostly hold her muslin blankets but later on, we will use this space for shoes and additional storage.
We also added in a little laundry basket that can be removed. But seriously, how cute is that? I really like that we can move around the heights of the shelves so as she grows and her clothing gets longer, we can make the necessary changes to keep her closet functional.
We added a few baskets to the shelves for extra diapers and things that we don't want on display. We also have space above the unit for storage. We have items that we are using (and probably won't for the first six months) stored up there.
As far as the pricing for this type of project goes, what you see here retails around $1800. California Closets handles all the design, installation and cleanup. The install days have been amazing and it's crazy how quickly they put everything together! This instal took about 3 hours to complete. They do run specials from time to time and everything is custom designed so you can make it as simple or as extravagant as you please! I would suggest calling Melody and letting her know your budget and see what she can come up with in that range. The options are truly endless!
I love this space and hope that you will consider calling Melody Rosen if you are in the Atlanta area for your all your closet design needs! Thank you to California Closets for sponsoring the nursery closet and today's blog post. As always, all opinions are my own!
My floral boyfriend nightshirt was gifted from Pretty Plum Sugar. The pattern is called Glass Souls. I am also going to link several other nightshirts that I love from Pretty Plum Sugar. The XS/S option is the size I'm wearing in the photos.

Photos by KVC Photography