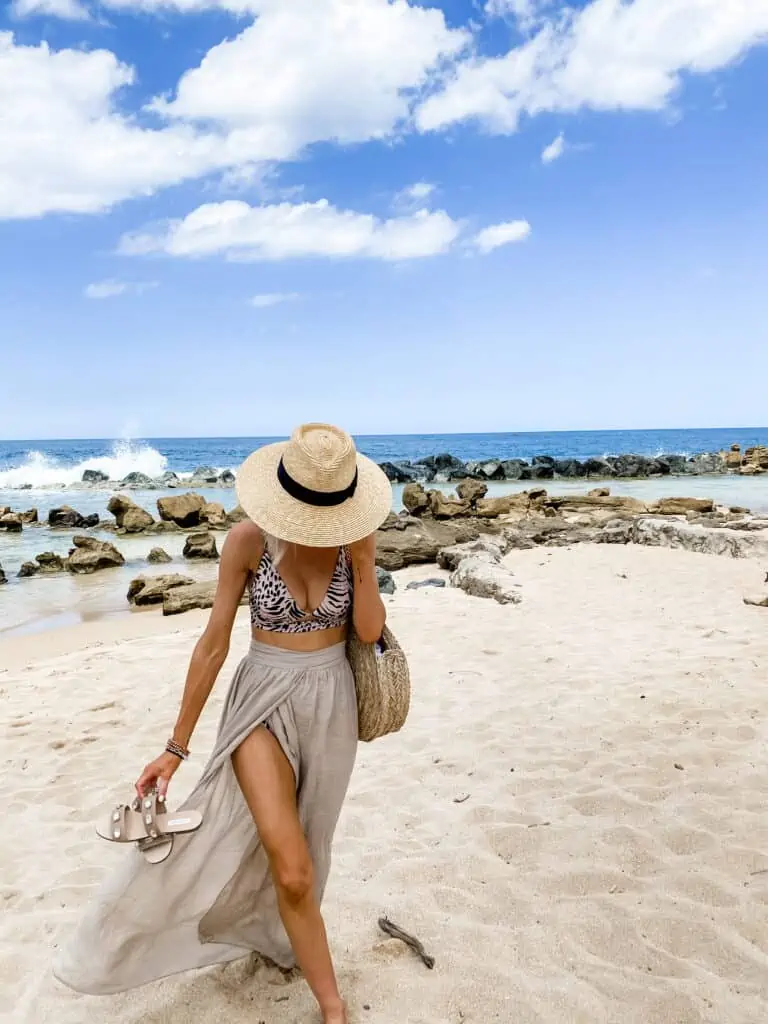 I'm so excited to share a complete recap out our Puerto Rico beach vacation! Chris and I had the best time soaking up the sun and enjoying some kid-free time. It was the ultimate getaway and just what we needed. We celebrate our five year wedding anniversary last year and knew we wanted to take a trip to celebrate in lieu of gifts, but with everything going on we decided to wait until now and I'm so glad we did!
WHAT I WORE
Anytime I pack for a beach vacation I love to have a lot of swimsuit options because let's be honest, we spend most of our time by the water! Plus, they are small so I can definitely get away with it! I love to go back and forth between one and two pieces just depending on the day. But I would say the key to any great swim look are finding the right accessories. I've rounded up all my favorite summer accessories that I took on the trip!
THE BEST SPRING ACCESSORIES OF 2021
SWIMWEAR LOOKS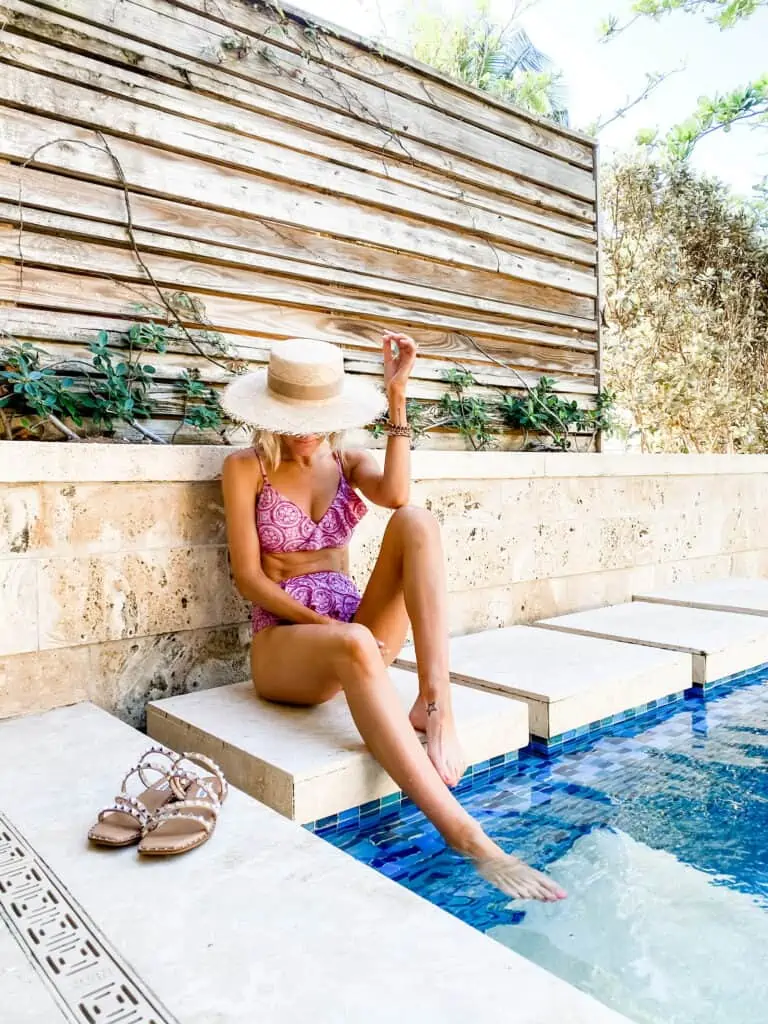 SHOP THE SWIM LOOKS

DAYTIME LOOKS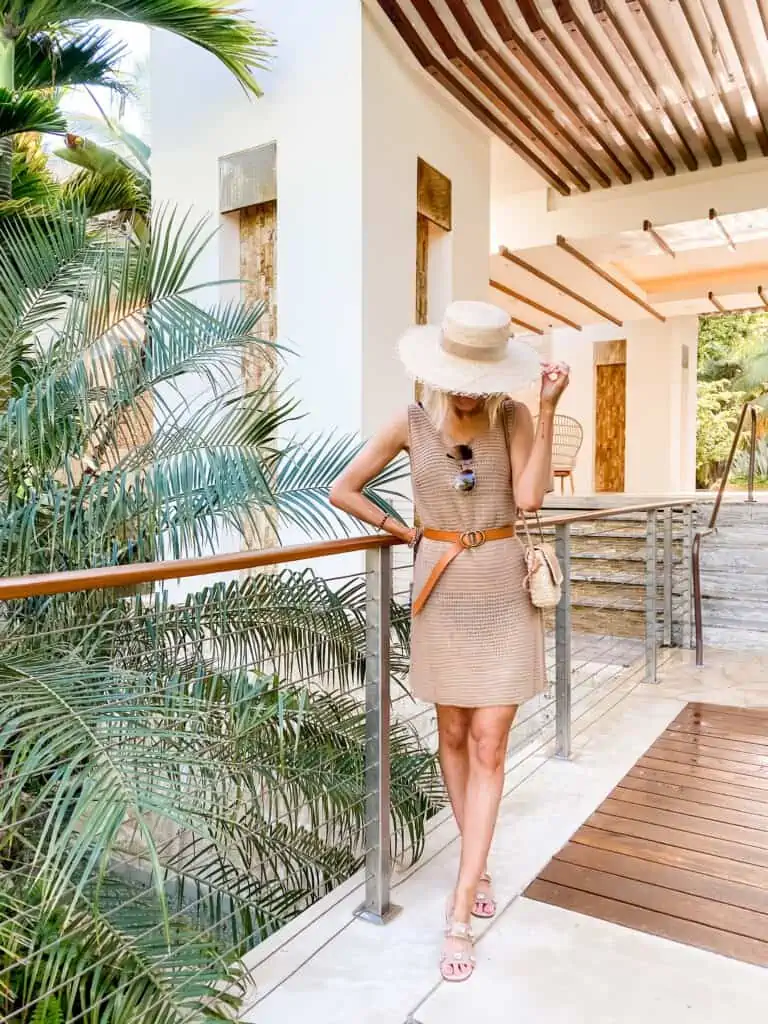 SHOP DAYTIME LOOKS

EVENING LOOKS
SHOP EVENING LOOKS

Q+A
WHERE WE STAYED
We stayed at the Ritz Carolton at Dorado Beach and we loved it! It was not all inclusive but there were restaurants on the property and the food was amazing! The campus itself was so pretty and very safe in terms of COVID. You were required to wear masks in the common areas and all staff members were taking all the necessary precautions to ensure the guests' safety! And if you are traveling with littles, this is definitely a kid-friendly resort!
WHY WE CHOOSE PUERTO RICO
We've always wanted to travel to Puerto Rico and with it being a U.S. territory we decided it would be easier to leave and come back than somewhere else. We were required a negative COVID test to travel to Puerto Rico but we were not required to re-test when we came back to the mainland. Plus, Chris is a huge golfer and the Ritz Carlton is know for it's beautiful courses!
DID WE FEEL SAFE TRAVELING?
Yes! We flew Delta and were so impressed by the Atlanta airport and the Delta staff. We wore our masks the entire time and brought lots of sanitizer for ourselves and also wipes for any surfaces we encountered. But overall the experience didn't cause us any anxiety and we would definitely feel safe traveling again in the near future!
If you are considering a beach getaway or an anniversary trip, we would highly recommend Puerto Rico! Do you have any trips on the books for 2021? Lee me know in the comments below!