We recently shot our Christmas Card photos with Jessica Jane Photography. If you are new around here, Jessica is our family photographer. She has done our pregnancy announcement, gender reveal, maternity photos, she filmed Collins' birth, did our fresh 48 and newborn photos. We have loved working with her! She's a friend from college who we love and are so thankful she lives close to capture our little family of three!
For our Christmas card, I wanted light and airy photos. I knew I would be printing these photos to hang in our house so I didn't go with lots of color since they would be on display all year long. I borrowed by dress from Jessica's Photography Closet and the brand is BHLDN. I found several similar dresses and will link them all below.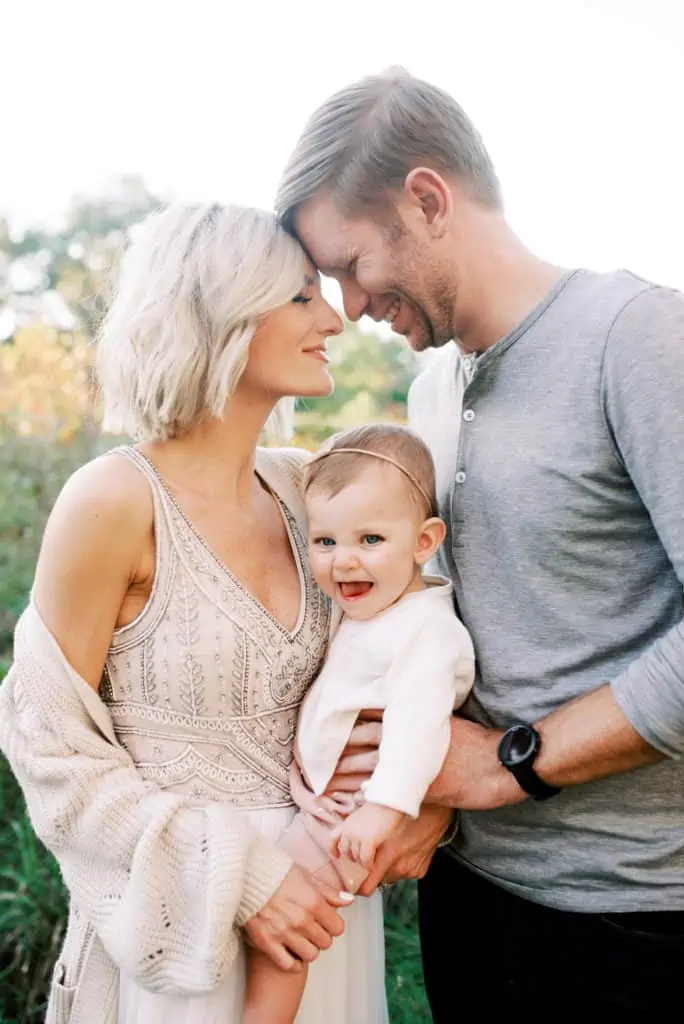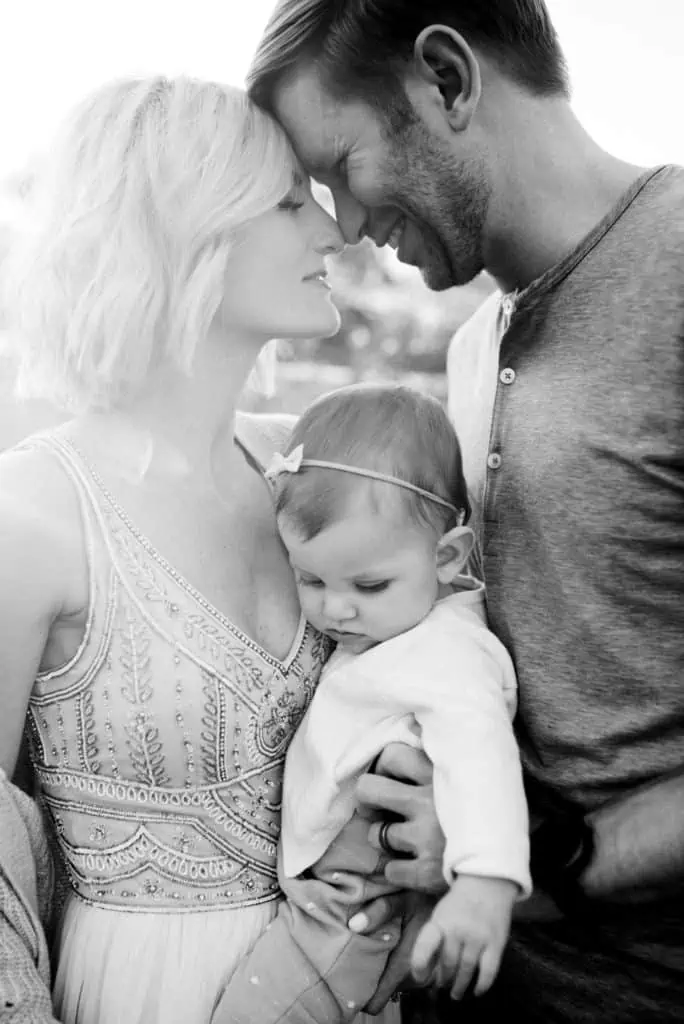 Chris is wearing a Mizzen and Main Henley and jeans from J.Crew Factory. Collins outfit is from H&M and her sweater is from GAP Baby. Both H&M and Gap have a great selection of kids clothes that are great for family photos.
I have an entire blog post dedicated to family photos and what outfits to wear for your Christmas Card pictures. If you are going for something a little dressier, shop the dresses below!
Photos by Jessica Jane Photography