This is your outfit guide to the prettiest fall family photos. I am so excited to start a new seasonal series where each quarter I will be brining you family photo guides. We are kicking off the first one with a fall family photos guide that does not disappoint! It's full of different looks and color pallets for all different styles. Plus I rounded up even more picks for the family at the bottom, so be sure to make to the end!
One of the reasons fall is my favorite time of the year, aside from the obvious things like PSLs, chunky sweaters and boots, it's the perfect time to take family photos! From gorgeous outdoor backdrops to cooler temps it makes for the perfect setting.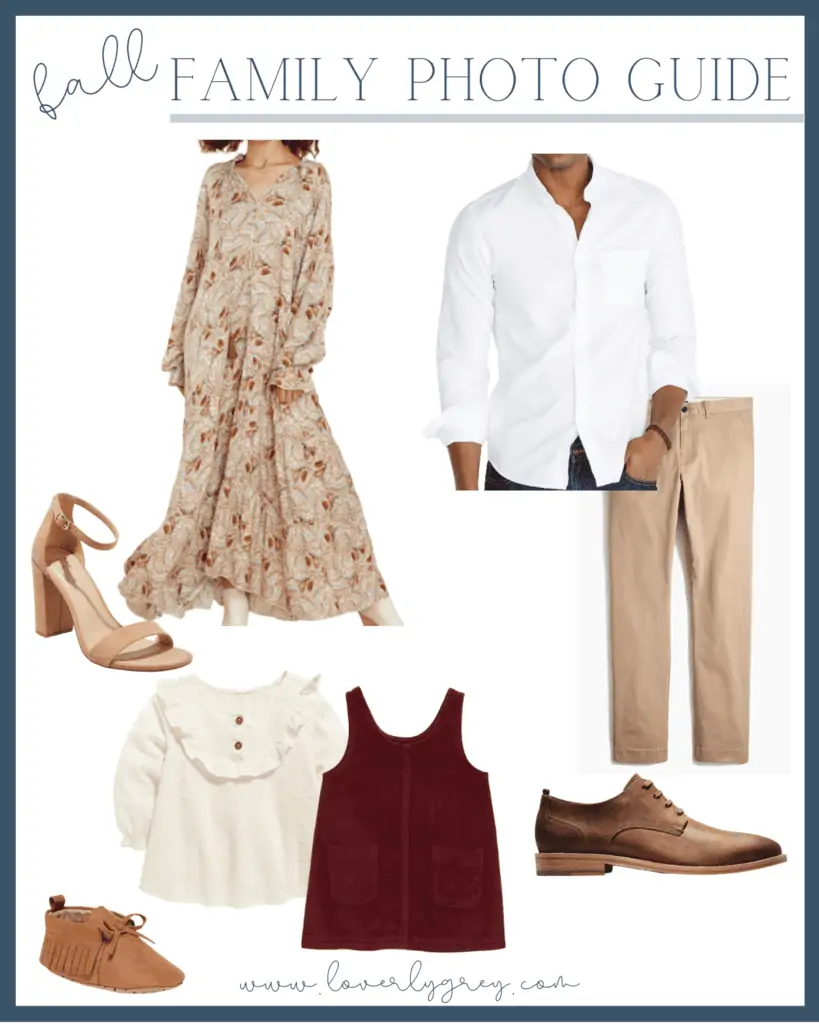 BUT, I'm also a mom of two under two so I know how stressful it can be to get tiny humans to stop wiggling long enough to get a good pic. There are for sure more bloopers than highlights. That's exactly why I made this guide for you. Taking family photos can be stressful, but picking our your outfits shouldn't be. Plus with a great cohesive look, you're already half way to amazing family portraits!
The key to taking good photos starts with coordinating outfits. I like to take one piece that I love and work outward from there. As an example, if I find a dress for myself that I feel confident in with a floral pattern then I will pull colors from that pallet for Chris, Collins and Hazel. The trick is to stay on the simpler side. Think textures and movement. How will the dress hang? Will it flow in the wind? A pro tip, Either you or your partner can wear a pattern, but not both!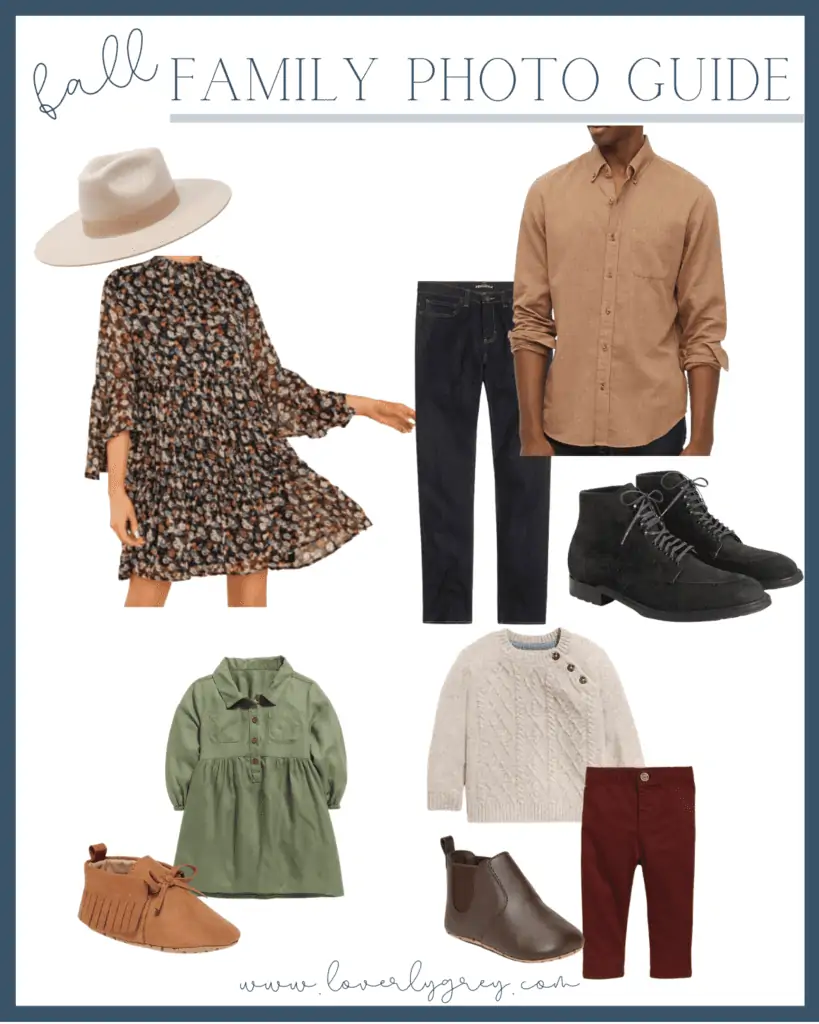 For the kiddos I usually like to go with something simple and on the sweeter side. I usually lean towards dresses and rompers for little girls and linen shorts or pants with henley tops for little boys. Babies are always sweetest in neutral colors, think whites, greys, blues, tans, light pinks. To see some inspiration check out our previous years family photos or Hazel's newborn pics!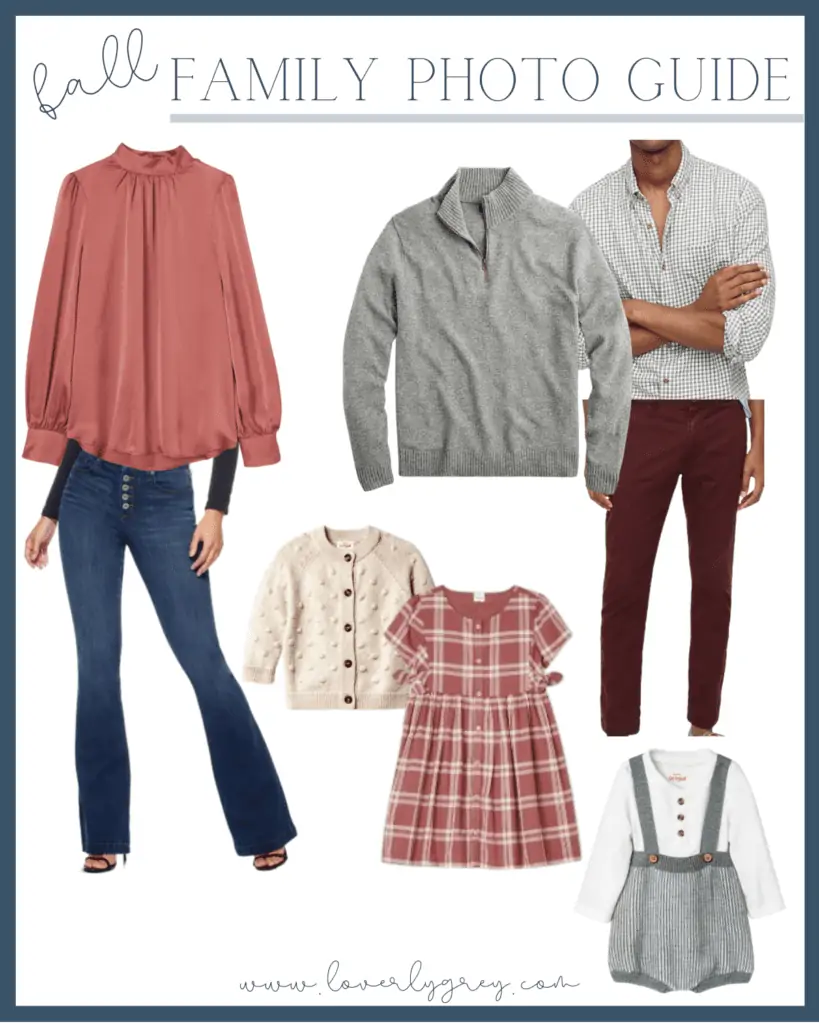 MORE OUTFIT INSPIRATION
FOR MOM
FOR DAD
BABY + TODDLER GIRL
BABY + TODDLER BOY
Shop The Post