For my home office reveal I've teamed up with California Closets to create one of the dreamiest working spaces, complete with an office closet install! I mean, this is what dreams are made of.
Working from home means I spend a lot of time in the four walls of my home office. It sometimes means early mornings or late nights after I put the girls to bed, so making this a space that is both functional and inspirational is super important.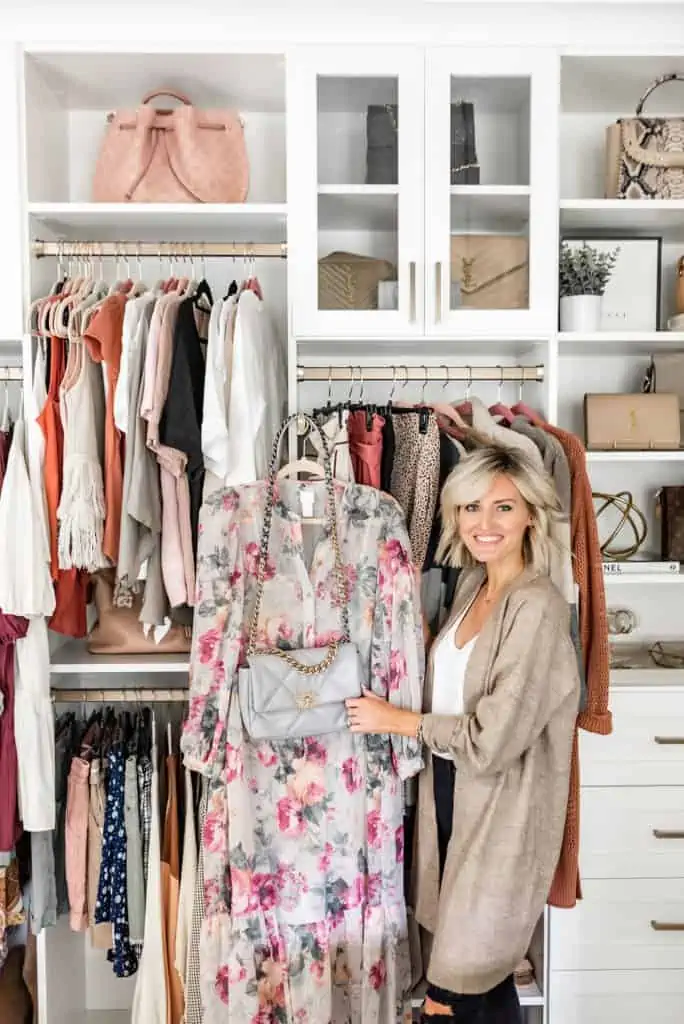 THE DETAILS ON MY CLOSET
As you know, I do a lot of try-on sessions, so in order to stay organized I have a system! When something new comes in, I usually hang the piece in my office first, to shoot and share on instagram stories.Then I'll "retire" it to my closet and move it into my regular rotation of clothes. And as you know if it's super cute I may just wear it multiple times throughout the week, no shame. That's why it was important that the closet is both functional and pretty, since the pieces would be out in the open.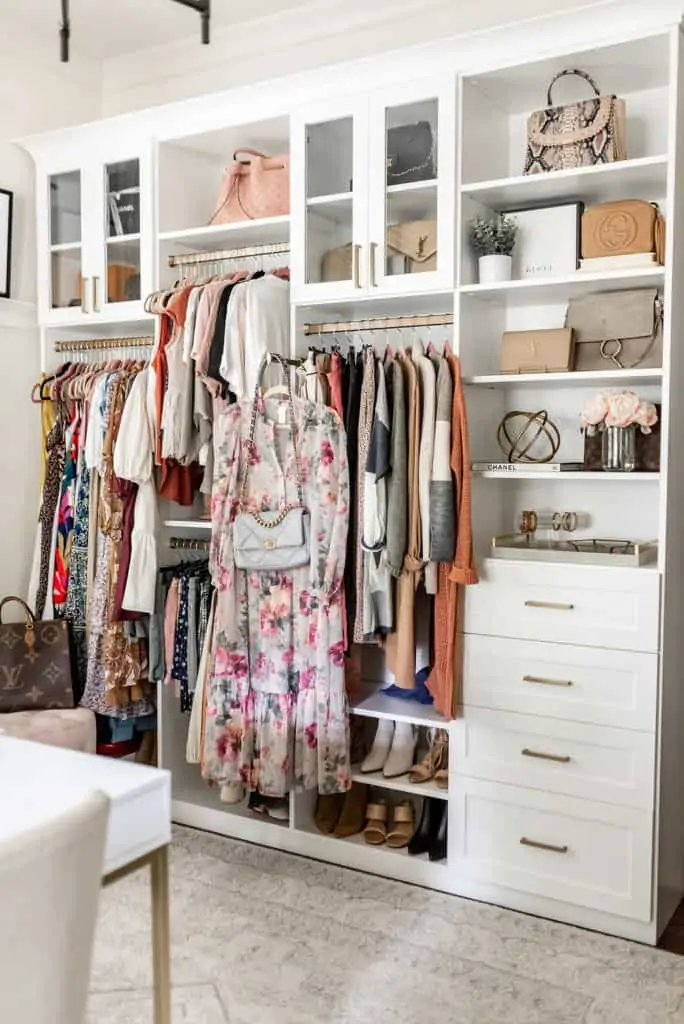 We ended up adding drawers for things like jeans and leggings that weren't as easy to hang. It's also a great place for storage to keep those random things your don't want out on display. I absolutely LOVED the closet in our master closet in our last home. So I pulled from that one as inspiration. I totally would have taken that whole closet room with me if I could!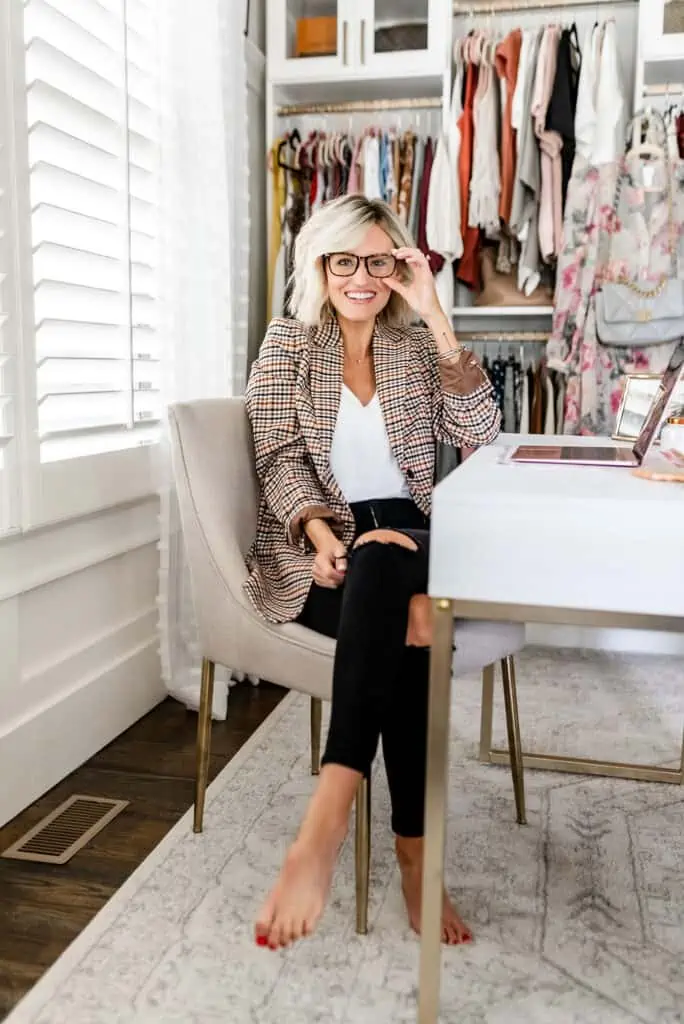 WHAT THE PROCESS LOOKED LIKE
The whole process is just amazing. From start to finish California Closets are a dream to work with. As you begin your process you'll start by filing out a form that goes over what you are looking for so that they can be prepared when they come to your home for your consult.
From there they will do a home visit where they measure the space and create a 3D rendering of the design. You of course can add or change anything, it's all customizable. And if you're unsure exactly what you want they will help to guide you! They are also offering a complete virtual experience if you are more comfortable with that. While Melody, our California Closets designer did come out to measure everything, we had a series of phone calls and zoom meetings to follow. It was so awesome to be able to do everything virtually because as much fun as it is to go into the studio for selections it was so nice to be able to do everything from home!
THE COST OF YOUR CALIFORNIA CLOSET
The price all depends on a lot of factors since each unit is custom to you and your space. Depending on how many drawers you have, the square footage of the space, the materials used, the hardware you choose etc. will all dictate the price. However, they will be transparent along the way so you know exactly how much everything will be! For reference this install was about $3500 all in.
WHO WE WORKED WITH
We worked with Melody Rosen, and she made the whole process so seamless! This was actually our second time working together. She was the one that design our closets in our last house and she made the trip down to Athens, Ga. just to do this one too! Talk about going above and beyond! I can't recommend her enough. If you are thinking about doing a closet installation on your home definitely give her a call!
INSTAGRAM: @calclosets_by_mel
EMAIL: [email protected]
I can't tell you how much I'm in love this this space and having it all come together is such a stress reliever too! Do you have a space in your home that you just love? You can shop my entire office and outfits below. I even came up with some inspiration for your home office, in case you need a little refresh too!
SOURCES MY HOME OFFICE REVEAL
SHOP MY OUTFIT

CHAIR– My exact chair was a Homegoods find but I linked a similar that's cute and affordable!

Home Office Inspiration

Be sure to also check out THIS post where I did a recent refresh of a whole corner of my office!
Shop The Post