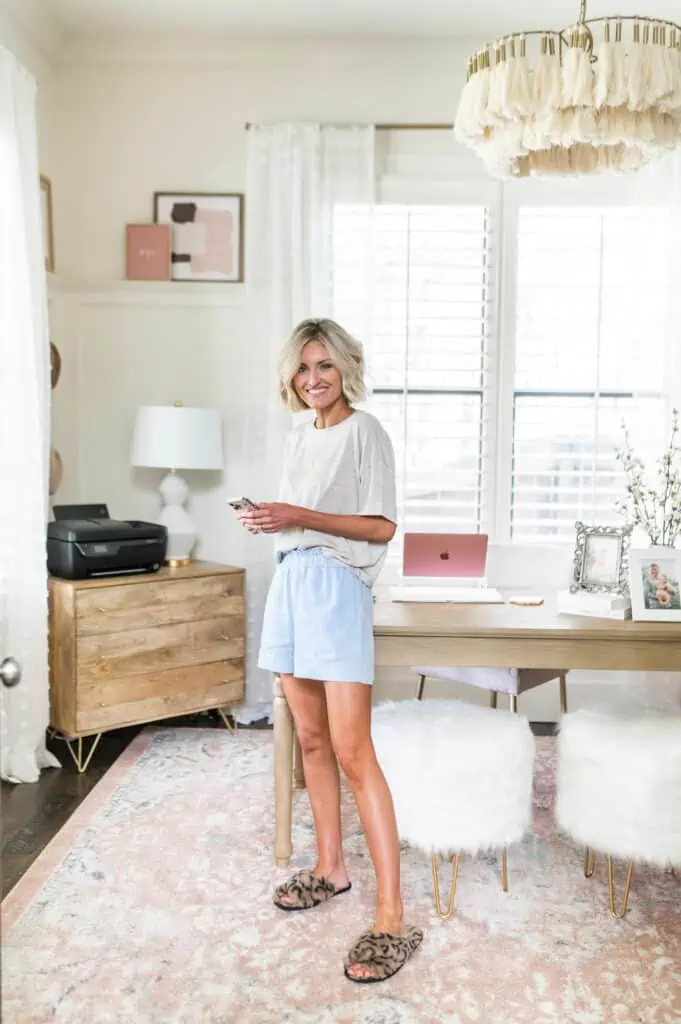 This week's work wear post we are going a little more casual. I've been working from home for years now and I've finally mastered the perfect work from home look to can easily go from comfy to professional in a matter of seconds! This is your guide to everything you need to work from home, and look cute doing it!
SHOP MY WORK FROM HOME LOOK

First you want to ensure that you have a designated place to work from. Whether that's a corner of your bedroom or a dedicated office space, as long as it's one hundred percent dedicated to work that's all that matters. This helps to get in the right headspace when you sit down to actually do your work. I recently traded out my desk for one that is a little larger and I'm loving it! I added these fun little stools to give the space texture and sprinkled in some fun prints to breath a little life into the space. I've linked
SHOP MY HOME OFFICE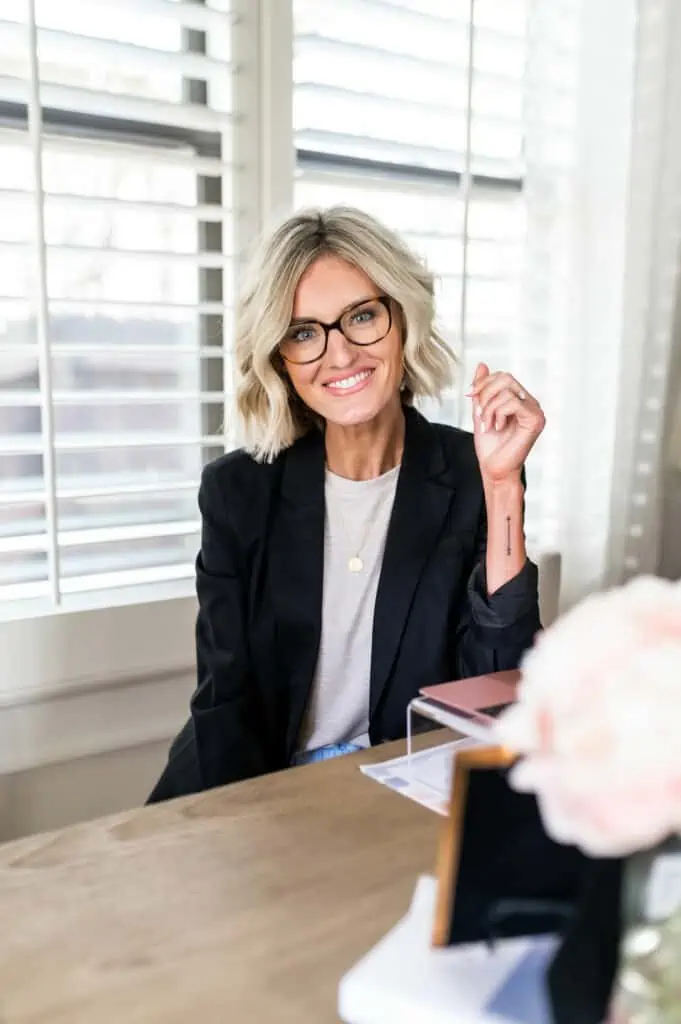 Speaking from experience when you're doing long stretches of computer time it's important to be comfortable and in stretchy clothing. And if you're anything like me you'll have a video call pop up every now and then. So I like to keep a blazer handy that I can easily throw over any tee or dress and instantly look put together! Add in a pair of blue light glasses and you're ready to go. I've rounded up a few more of my favorite blazers I'm loving right now that are all under $50.
SHOP BLAZERS

When it comes to working from home I love anything with a little stretch. These shorts are perfect because they are super comfortable, but aren't actual pajamas. You could easily throw on a pair of sandals with this look and run out to grab lunch without feeling like you have to change! I've rounded up a few more of my favorite comfy clothes below for you!
SHOP WORK FROM HOME FAVORITES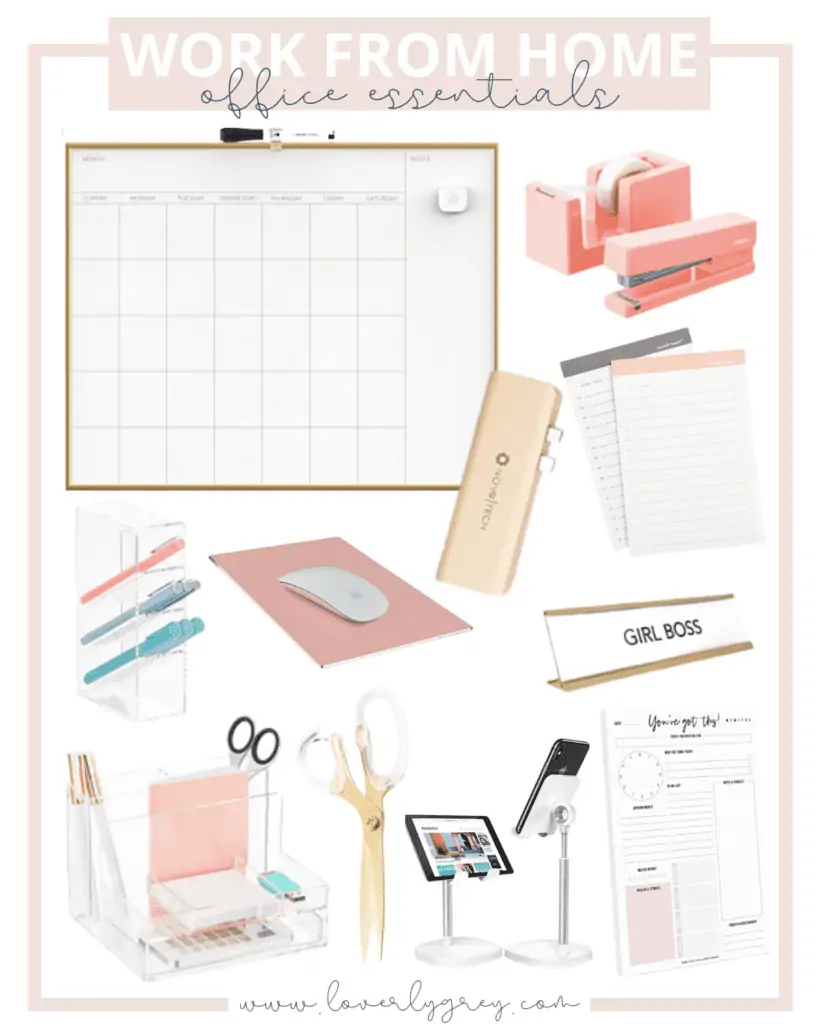 If you're going to be working from home you might as well have a well organized, cute office. I'm not going to lie, I can't resist cute office supplies. There is something about having aesthetically pleasing office supplies to gives me a little extra motivation to knock those lingering items of my to-do list.
SHOP HOME OFFICE ESSENTIALS


VIEW MORE IN THE LIKETOKNOW.IT APP
BROWSE THE WORK FROM HOME SHOP
All photos were taken by KVC Photography. Check her out on instagram @kvcphotography.