Your top 10 most loved items from March are in and there are so many great spring essentials. From easy dresses to the best denim shorts, with this list you could have a fully stocked wardrobe for spring! It's always so fun to see what you all loved this past month. I can't wait to see what amazing fashion finds we will have in April!
I've worn this maxi dress so many times since purchasing it. I'm still so impressed by the over all quality. The fabric feels like something you would purchase at Jcrew but it's less than $30. I even wore this to travel in when we went to Puerto Rico this past month and it was the perfect combination of comfortable and cute.
I know you all are my people because our love for animal print runs deep! As soon as I saw this swimsuit I knew it was a must-have. I love that the top is supportive and has the cute little cut out, without showing too much. And the whole suit is less than $45!
We waited a whole month for this top to be online and you guys sold it out! It's still available in the navy blue right now. I'll keep an eye out for a restock and will let you know as soon as I see. Be sure to follow along on Instagram so you don't miss it!
This three pack of face masks is such a good deal. I love that they are light weight and breathable, while also still cute. Who would have thought a year ago that this would ever be something that became a fashion statement!
Oh man are these white jeans good! I love the cropped flare look combined with the ram hem. Sizes are limited in this exact pair. While we are waiting for a restock, I rounded up a few similars for you below!

I love this cropped tee so much I bought it in the white too! It's perfect for high waisted jeans like these or even shorts when it gets a little warmer. If you are looking for a cropped tee that doesn't show too much skin, this is it!
You all know I loved a great pair of distressed shorts as we move into spring and summer. The length on these are perfect for chasing the girls around. I love the high waisted detail. Pair these with the cropped top above for a casual cute summer look!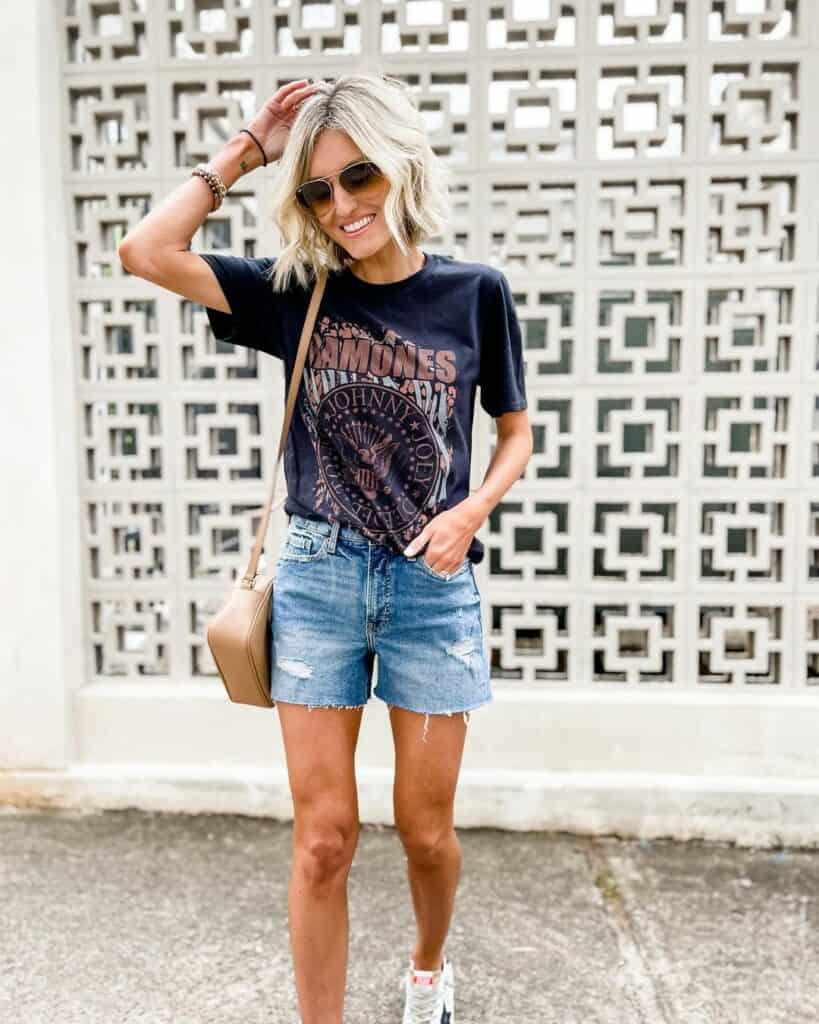 When these Old Navy denim shorts went on sale a few weeks ago, you all went nuts for them! They are a great length and have just enough stretch. I would recommend sizing up on for a looser fit through the legs.
I'm not at all surprised that you all loved this swim coverup as much as I do! This one was a good Amazon find at only $14. I love how light weight it is, so great if you're trying to pack light. But it's also super flattering and actually covers you up!
Your most loved item from March is this sleeveless mauve dress for less than $20! I love that it's easy to throw on and can be dressed up or down with the addition of the right accessories. Layer a blazer over the top and add heels for a professional look or grab you sandals and head to the beach!
What was your most loved item from March?