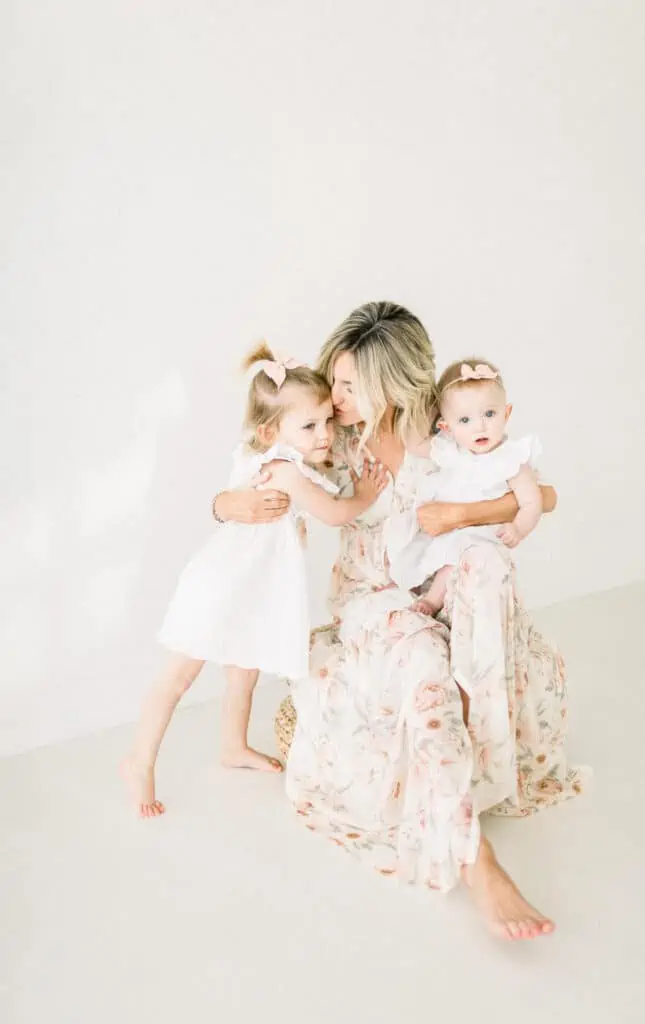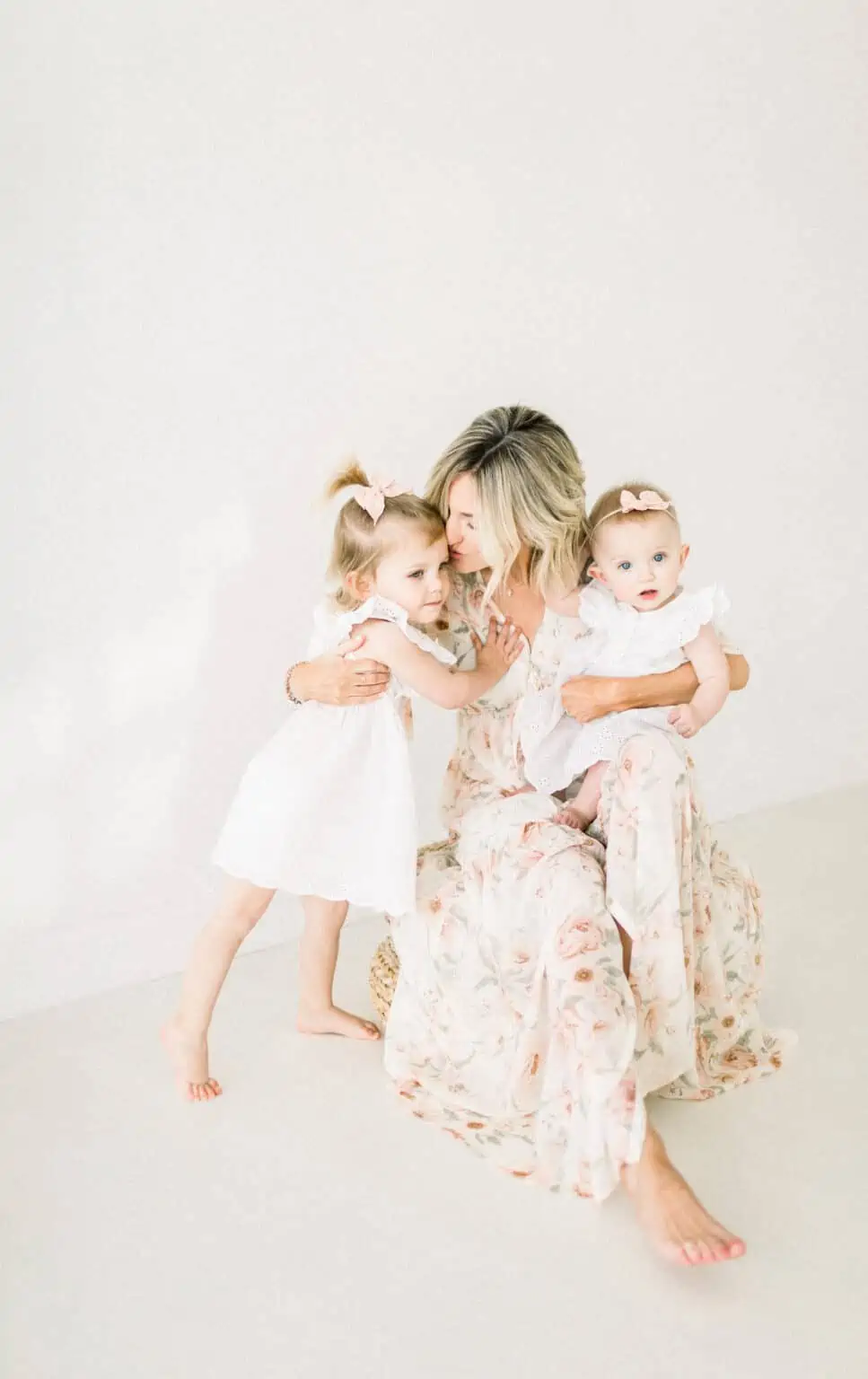 I remember when I was pregnant people always telling me how fast little ones grow and to cherish every second, and they couldn't be more correct. I feel like I blinked and Collins is already two and Hazel is quickly approaching one. Which is why having mommy and mini photos is so precious. These are photos that I know we can hang in our home for years to come. If you're thinking about doing mommy and mini photos, I would go for it!
SHOP OUR LOOKS

When selecting your outfits for mommy and mini sessions there are two ways that you can go. The first is matching completely and the second is doing complimentary outfits. Since our girls are so close in age I was able to get them matching dresses and have myself in a contrasting dress. I've rounded up a few more options below that would work great for both mommy and mini!
MOMMY DRESSES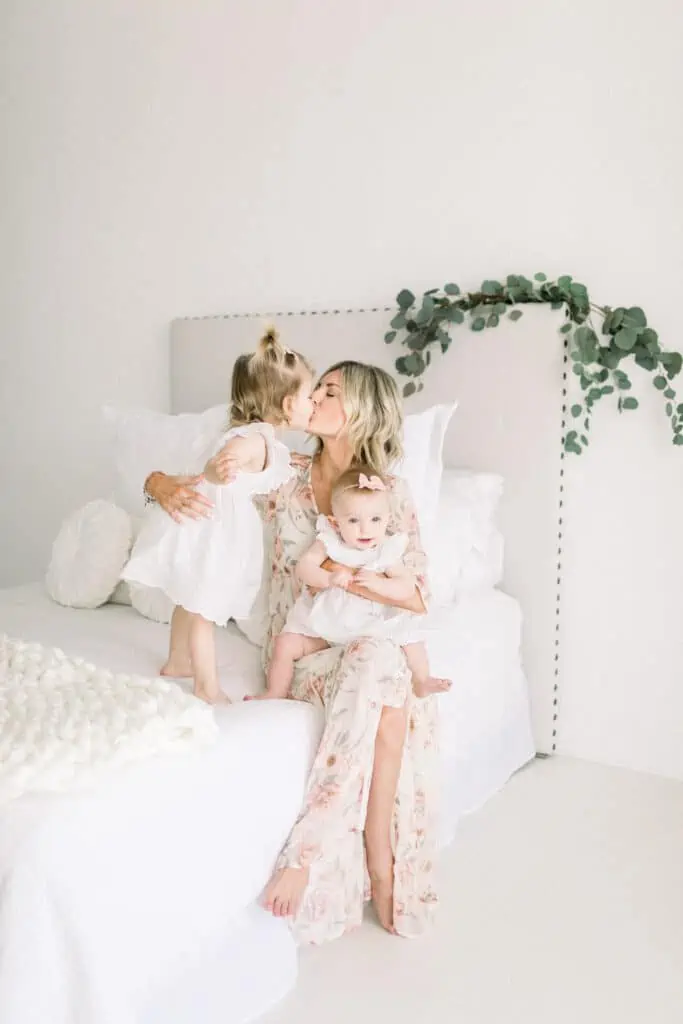 When selecting dresses for the girls I always love finding one that are sweet and don't have a ton of loud patterns or prints on them. I find that these can be distracting in photos and will oftentimes date the photo very quickly. To get this light and airy vibe I recommend a soft floral and bright whites. You could always be the one wearing a white dress and your little ones in prints or the other way around!
MINI OPTIONS

Aside from mommy and me sessions, I can't resist and opportunity to match my two little minis! Target recently launched a whole collection of sweet matching mom and mini dress for toddlers and babies. You could also opt for a solid color dress and have your little ones be in matching printed dresses.
TARGET MOMMY + MINI COLLECTION

Check the the behind the scenes on our shoot with Paige Molina. She did such an amazing job and made working with a toddler and baby seem like it was a walk in the park. If you're in the Atlanta area I can't recommend her enough!
If you are looking for even more curated looks for the whole family check out the family photos guide with over 25+ looks for the whole family!