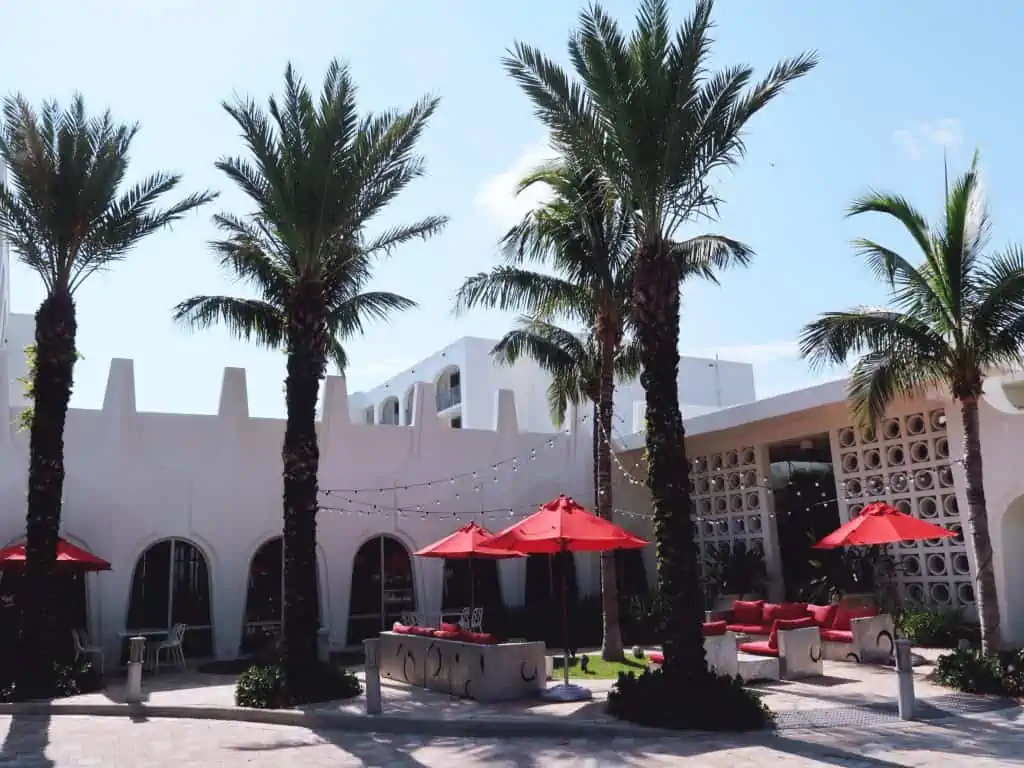 I am a beach girl when it comes to picking a summer vacation! The year we had a few other trips and things planned so it wasn't until late in the summer that I was able to go to the beach. I'm so glad I waited because our trip to Costa d'Este was everything I was hoping for and more!
Anna and I turned this trip into a girls trip and it was a perfect for days of relaxation for Team Loverly Grey. If you are new around here and have been wondering who Anna is, she is my creative assistant! Anna joined Loverly Grey in December of 2017. There is a blog post about her role that you can read here.
Neither of us had ever been to Vero Beach, Florida before. We flew into Orlando and drove down to the resort. It was about an hour and half drive from the airport. There are other airport options closer to Vero Beach but the best deal from Atlanta was to Orlando.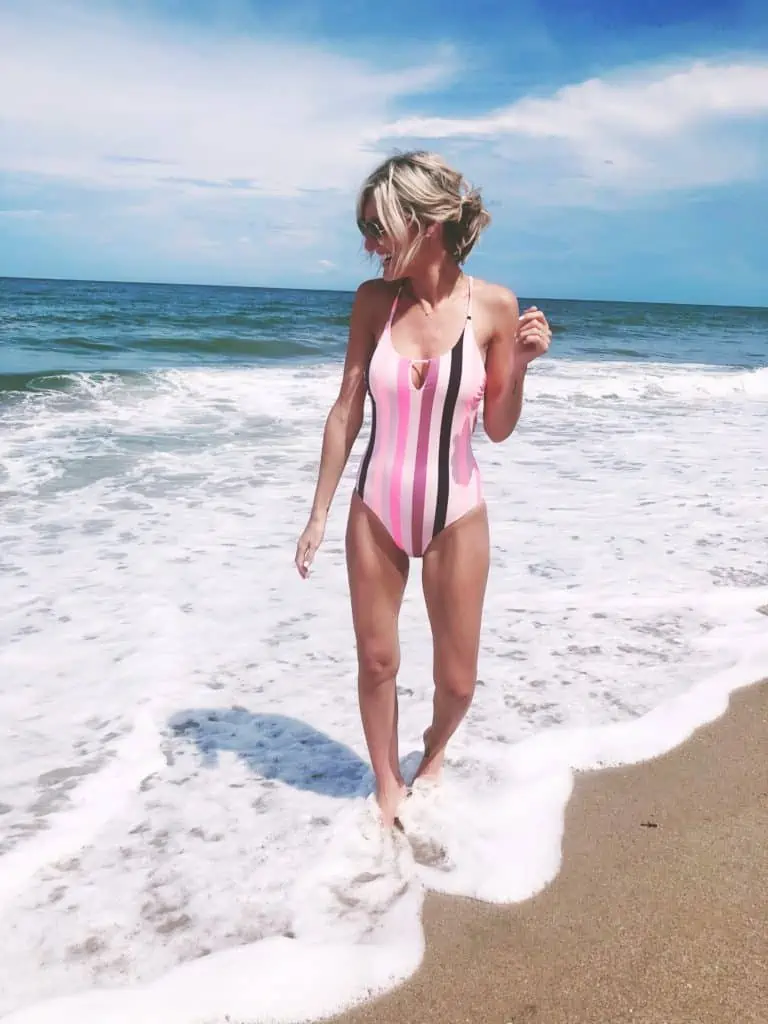 When we arrived to Costa d'Este, we were immediately welcomed with a glass of champagne as the staff went over our room and stay. We quickly checked in and then went to explore the property. The resort is right on the beach and most rooms have a view of the ocean. Waking up and watching the sunrise each morning was one of my favorite parts of this trip.
The resort has three different dining options, all of which we experienced and loved! The Wave Kitchen and Bar was great for our dinners. They have a wide variety of food and several Cuban selections – the resort is owned by Gloria and Emolio Estefan after all. They also have a Cabana Bar which is great for lunch and snacks by the pool and on the beach. We ordered from this menu everyday and were very pleased with our meals! And lastly, they offer a great in room dining menu. We had breakfast in the room twice plus an afternoon snack here and there.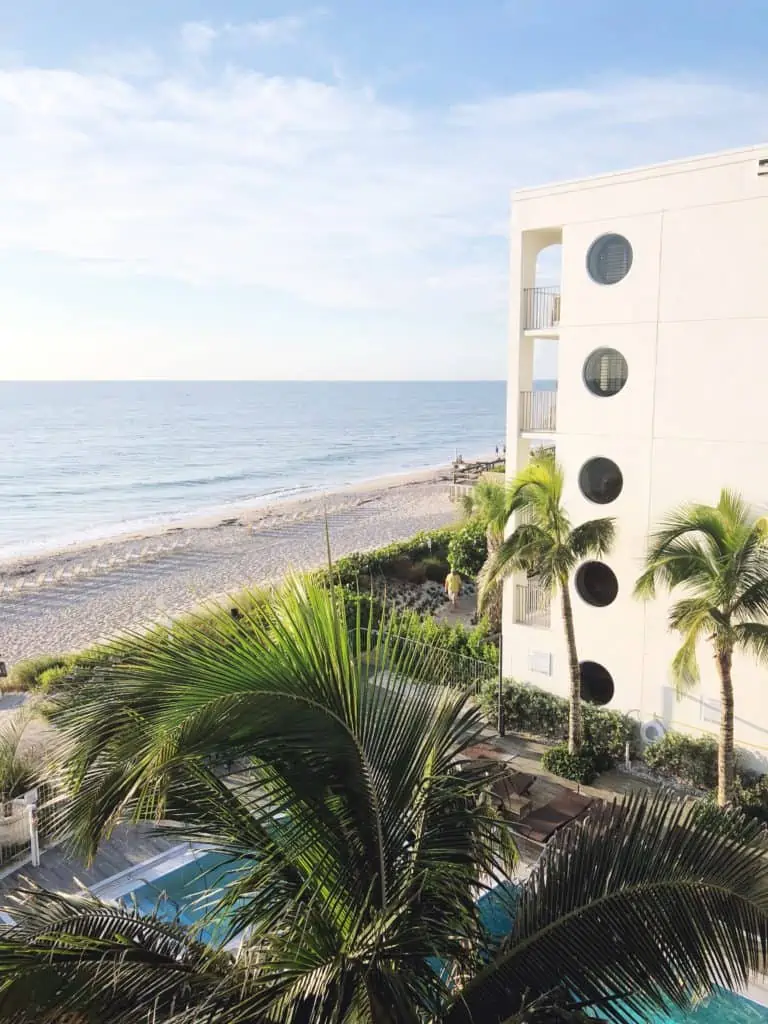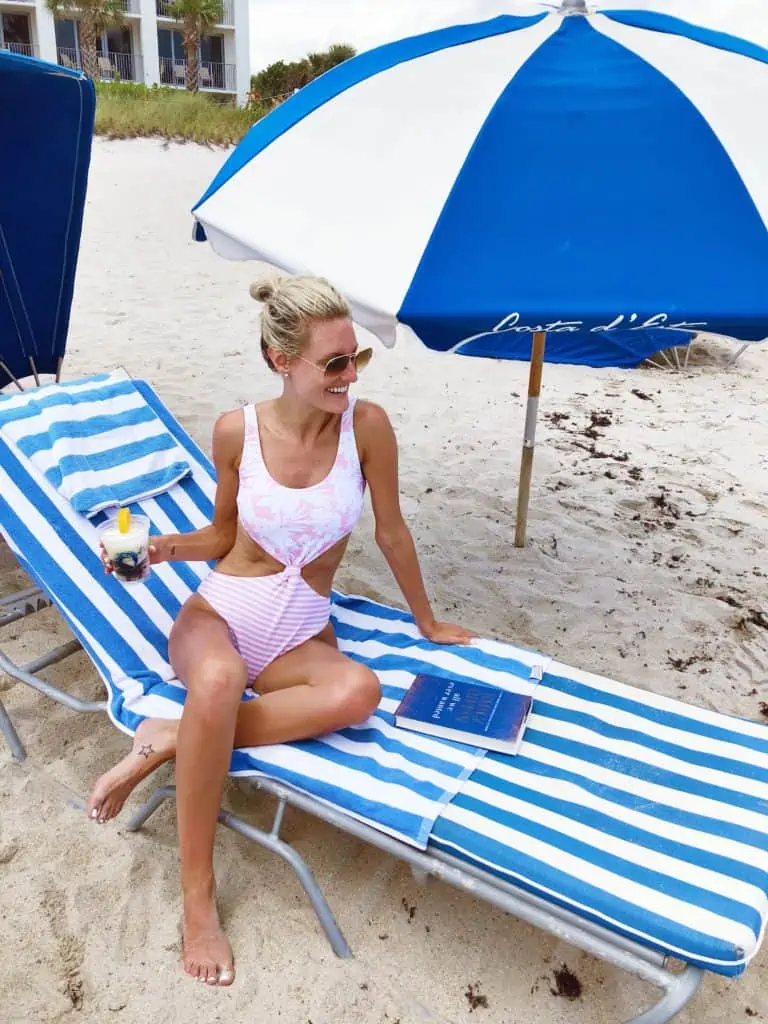 During the day, we spent most of our time seaside under the a private beach cabana. Cabanas are available for all guest to rent daily. If you don't want a cabana, they have chairs and umbrellas set up or you could stick with the pool for the day! Other fun activities the resort offers includes kayak and paddle board rentals, sunrise yoga or biking around Vero Beach.
We explored Vero Beach on bike and shopped around at several local boutiques. The town itself is very quaint and relaxing. We had heard nothing but amazing things about a little ice cream shop called Countryside Citrus. It was one of the best slushie/ice cream combinations I'd ever had. It's probably a good thing we didn't discover it until the last full day.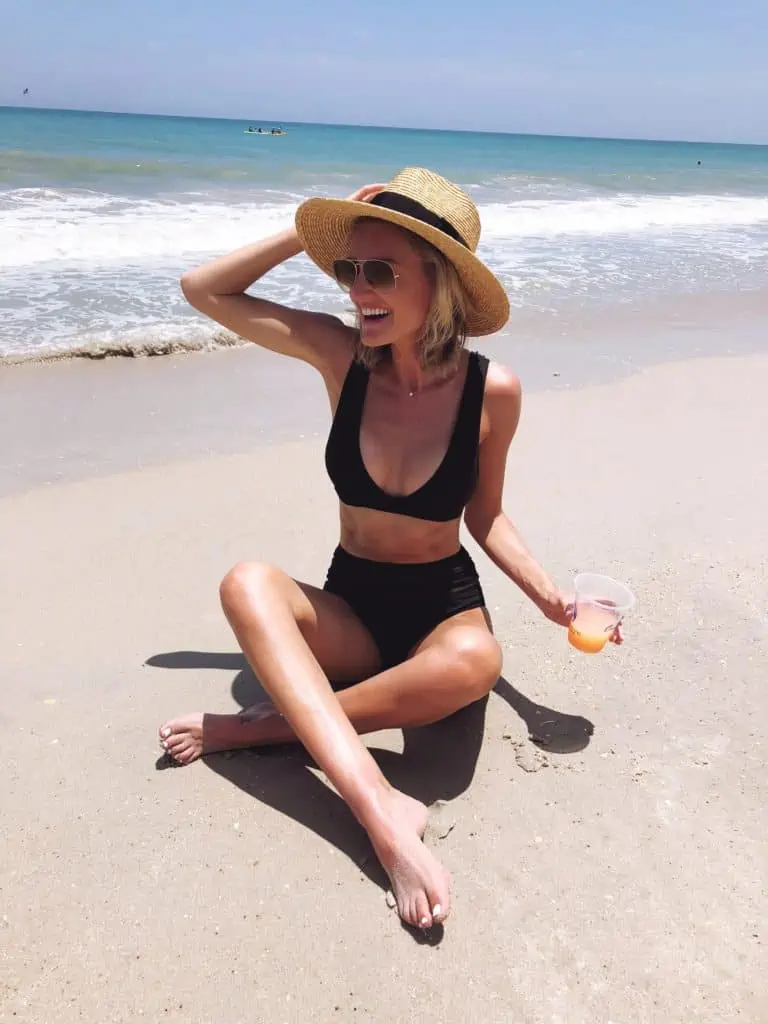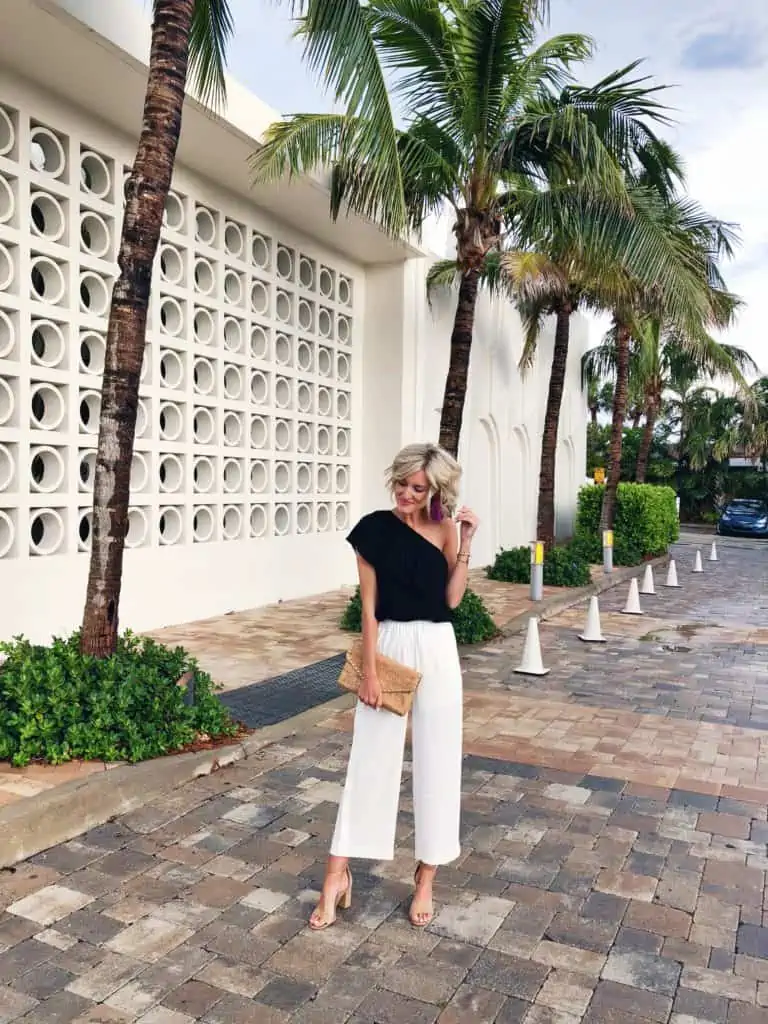 Anna and I both experienced the in house spa at Costa d'Este while we were there. Anna did a full body massage and I had a facial. We both enjoyed our services and would recommend booking a spa experience if you visit. The spa was relaxing and the staff was very knowledgeable about the services and products. It was the perfect relaxing start to our week in Vero Beach.
The resort is truly a hidden gem on the coast of Florida. They are family friendly and dog friendly. We saw several people with their pups and vowed that next time we go we will be bringing Birdie and Banks. Aside from their list of fun daily offerings, their staff was incredibly nice and accommodating. Everyone was friendly and that made our stay that much better.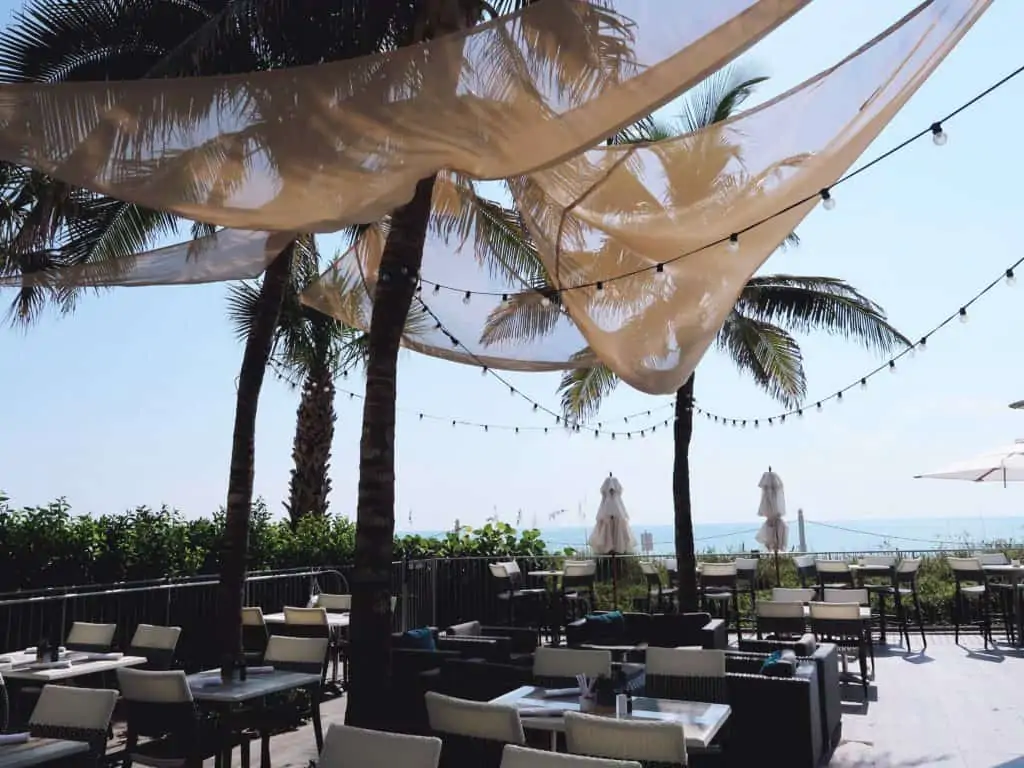 Dress by Vici Dolls – BRITTANY20 for 20% OFF
I'm really excited to share this special offer with my Loverly Grey family. If you want to book a trip to Costa d'Este, you can get 25% OFF your stay + breakfast for two each day! Just click THIS LINK and follow the prompts. You can also call and book over the phone, just mention the special offer from Loverly Grey. I hope that you love the resort as much as we did!!
This trip was sponsored by Costa d'Este. As always, all opinions are my own!