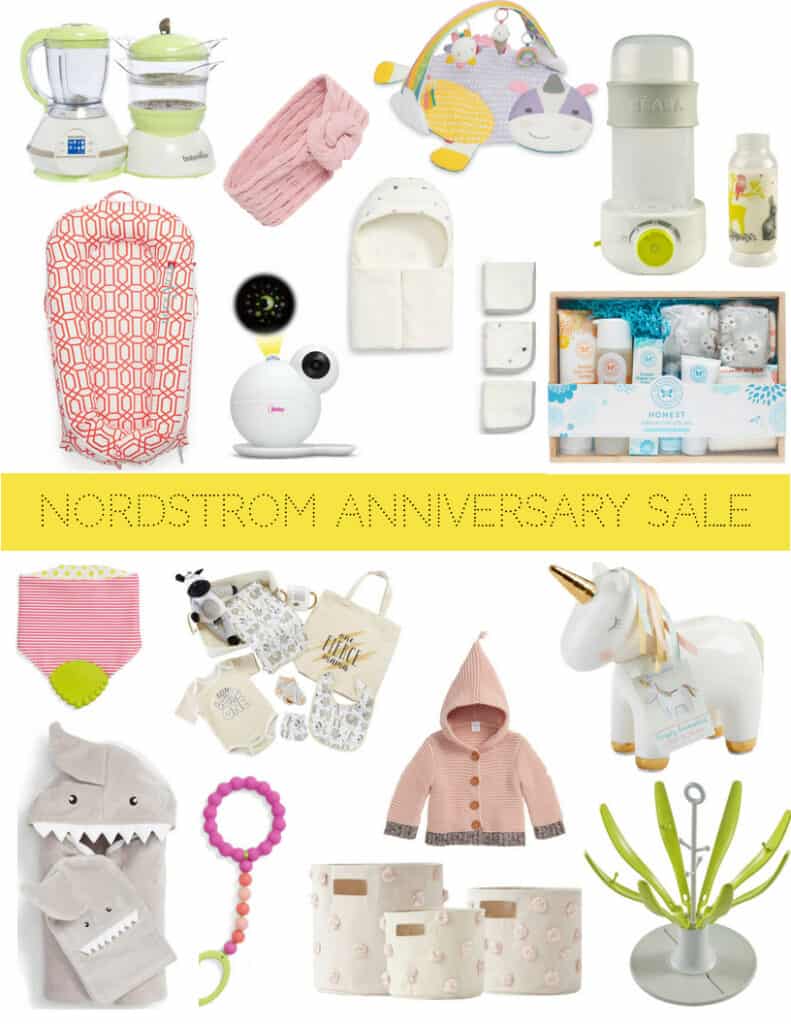 Food Maker \\ Pom Pom Baskets \\ Bottle Drying Rack \\ Teether \\ Shark Towel \\ Unicorn Piggy Bank \\ iBaby Baby Monitor \\ DockATot \\ Bottle Warmer \\ Activity Gym \\ Wash Cloths \\ Honest Company Gift Set \\ Hooded Cardigan

This is the last weekend of the Nordstrom Anniversary Sale. I'm so excited that y'all know I'm pregnant so I can share a few of my baby finds from the Nordstrom Sale. I'm by no means an expert in this area (probably won't ever be) but I have picked out a few items that I have purchased for Baby S and wanted to share! I also think several of these items would be great gifts for baby showers if you have any friends who are pregnant!
The first item I bought from the sale iBaby Care M7 Baby Monitor. A close friend of mine recommend this to me as soon as she saw that it was on sale. They have and love it for their little one so I figure it would be a great option for us as well. The regular price is $250 but the current sale price has it marked down to $187. The thing I like most is that you hook it up to your smart phone and can watch the baby there instead of with a separate device. It also just runs in the background of your phone and doesn't drain your battery. I have been told that it's also great for travel and can easily go with you!
I recently purchased the Honest Company Baby Arrival Gift Set and gave it to my friend at one of her showers. The Honest Company's products are safe and all natural for your little one. The set includes face and body lotion, shampoo and body wash, hand sanitizer spray, healing balm, seven size 1 diapers, wipes and diaper rash cream. You can get all of this for $33 (a $50 value)! If you are considering trying out new products on your baby or need a gift idea, this is a great option!
Since we don't know the gender of Baby S yet, I haven't been able to buy any clothes yet (I'm dying to know for this reason). I have seen several items that are still available that are great for both boys and girls. I also have been doing research on strollers and car seats and was excited to see that there are still a few options on sale! If you are looking for an Infant Car Seat + Travel System, the Nuna MIXX Stroller & PIPA Lite LX could be a good option. It's available in two colors and is currently marked down to $785. I'm going to share a few other car seats, strollers and baby gear below.

I've added a new BABY tab under the Nordstrom Anniversary Sale menu at the top of my blog for easy access on all things baby for the sale. Remember that Sunday, August 5th is the last day for the sale so you will need to ACT FAST to get the good deals before then.
I would love hear what some of your favorite baby items are! Let me know in the comments below.
Today's post was sponsored by Nordstrom. As always, all opinions are my own!