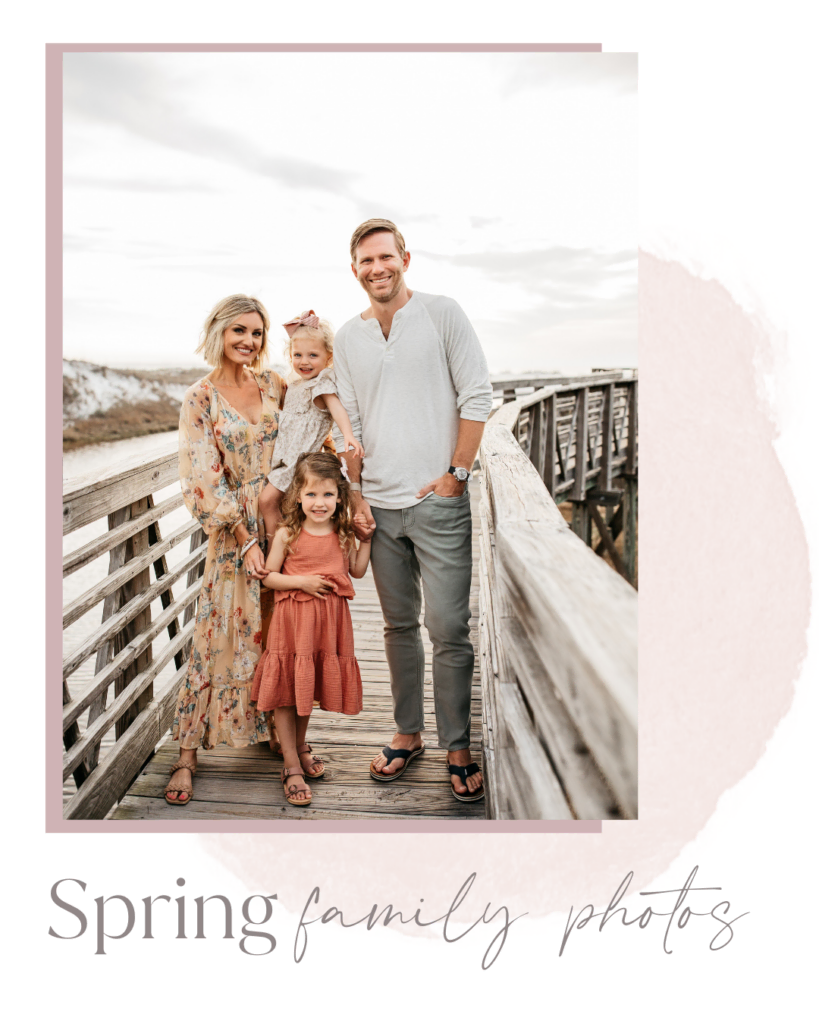 We recently had family photos taken at the beach, and they are swoon worthy! It's a tradition in our family to snap family photos at least once every year. I love looking back on these and seeing how much our family has grown and changed over the years. If you're wanting to take a peek back on past family photos, check out this post.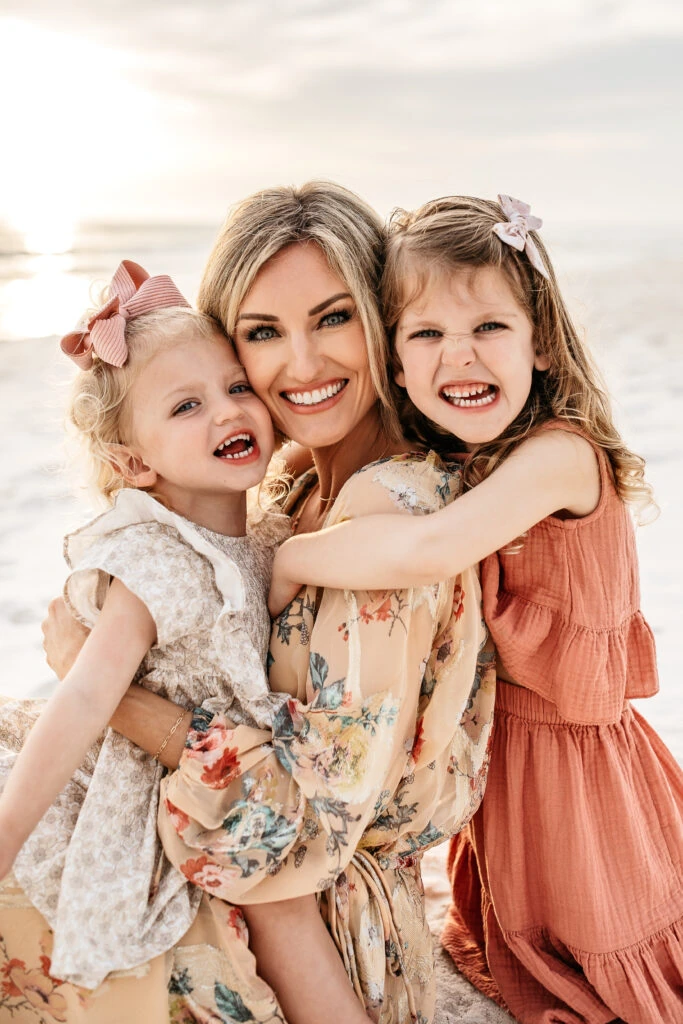 One of my most asked questions on Instagram is, "How do I style my family for family photos?" In today's post, we are diving into what to wear for spring photos! It can be stressful enough trying to figure out what to wear, let alone coordinate anywhere from three to seven outfits. With the tips in this post, you're sure to feel confident and look great at your upcoming family photo shoot!
For a full look at our spring family photos, be sure to scroll all the way to the bottom!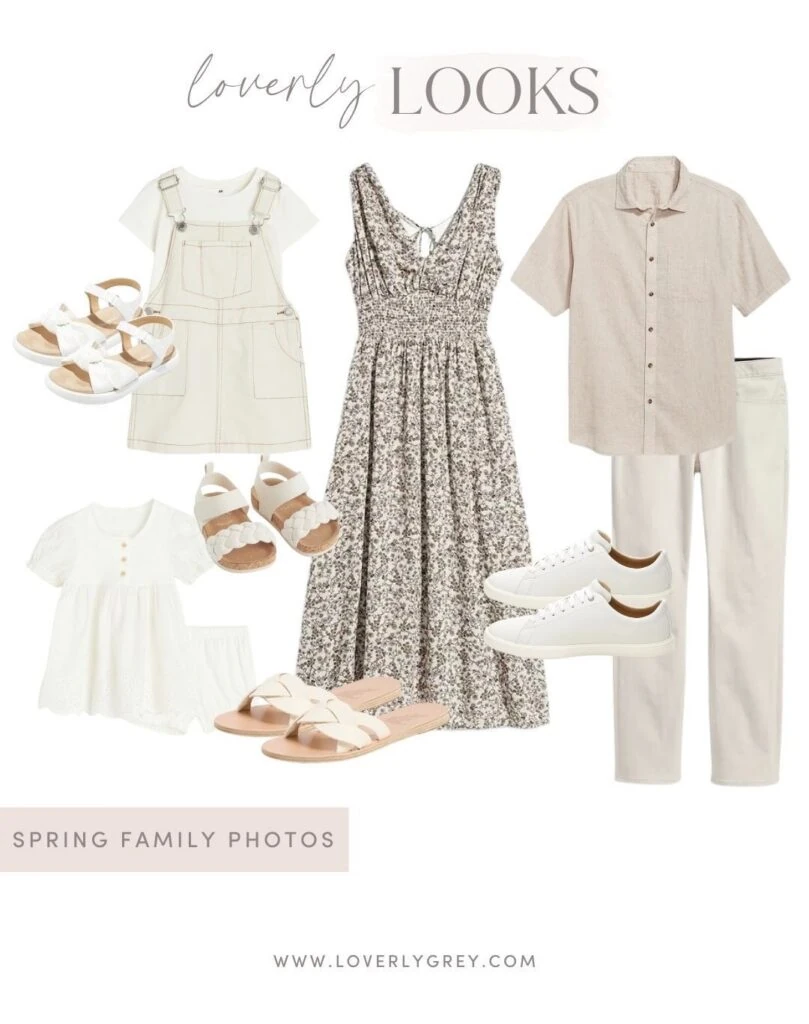 SHOP THE LOOKS

If you're on the fence about coordinating varying colors, I recommend opting for all neutrals! This is also a great option if you plan to hang these photos in your home all year round. This will ensure these photos will stand the test of time and won't contradict a color palette you may establish in your home.
SHOP THE LOOKS

If your family photo session is taking place outdoors, this collection is for you! The light green pairs perfectly with creams and khaki. This color palette will look great with blooming foliage in the background. The key to making this family look cohesive is tying the looks together with shades of the same green. The little girls' dresses compliment mom and dad's looks nicely. The white floral dress pulls the green from mom's dress, and the small pattern on the matching set for baby girl isn't distracting. This creates a cohesive look that is pleasing to the eye!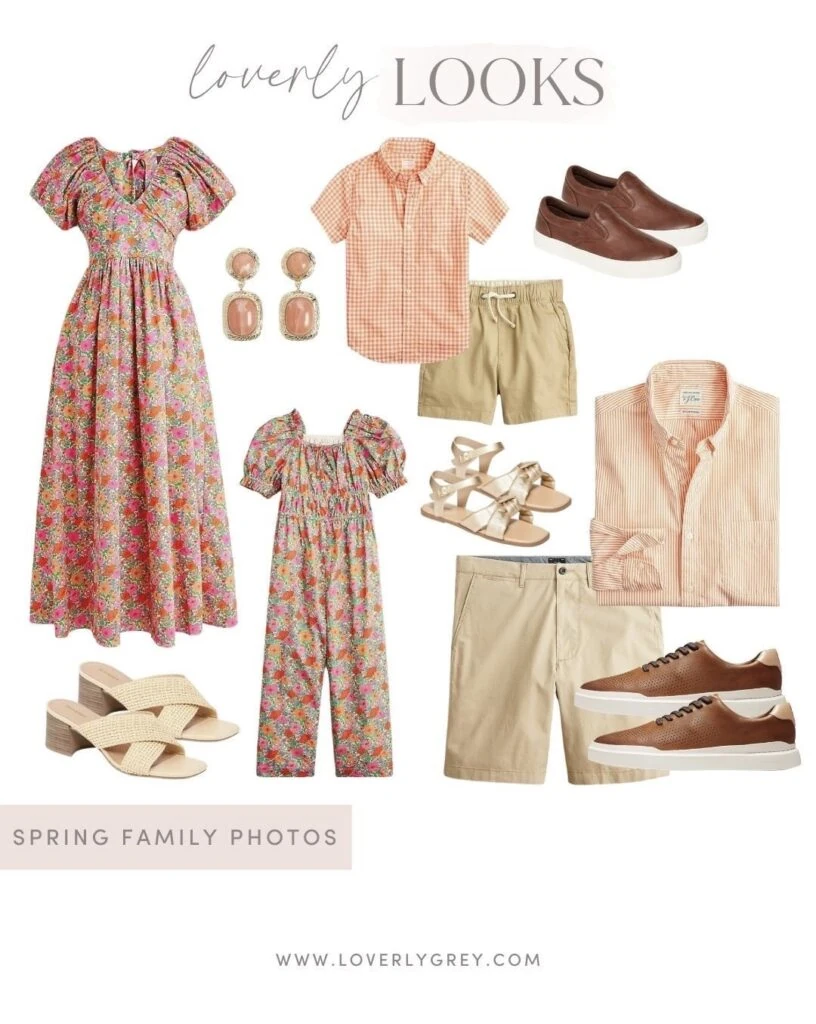 SHOP THE LOOKS

You can never go wrong with a matching mommy and me or daddy and me moment! I love how this bright and cheery color palette compliments each other nicely. I recommend styling the men in khaki shorts or pants to balance out the brighter colors in the men's tops. This would be a great option for beach photos!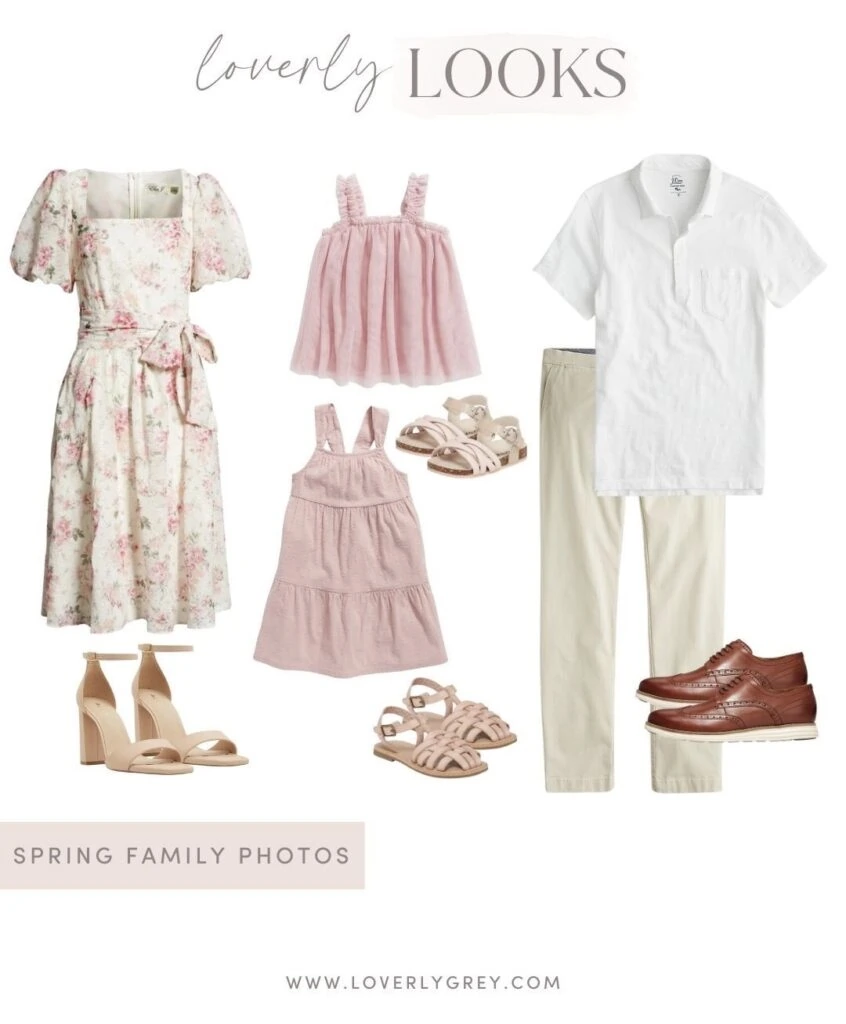 SHOP THE LOOKS

If you're going to be in an all-white studio space, this family outfit is for you! I love how the soft pink, white, and khaki colors create a serene feeling. In this case, I recommend starting with mom's dress and working from there. I pulled out the pink in the floral pattern and had the girls wear shades of pink. This is also an opportunity to have the girls in matching dresses! I recommend styling dad in a classic white top and khaki pants to complete the look!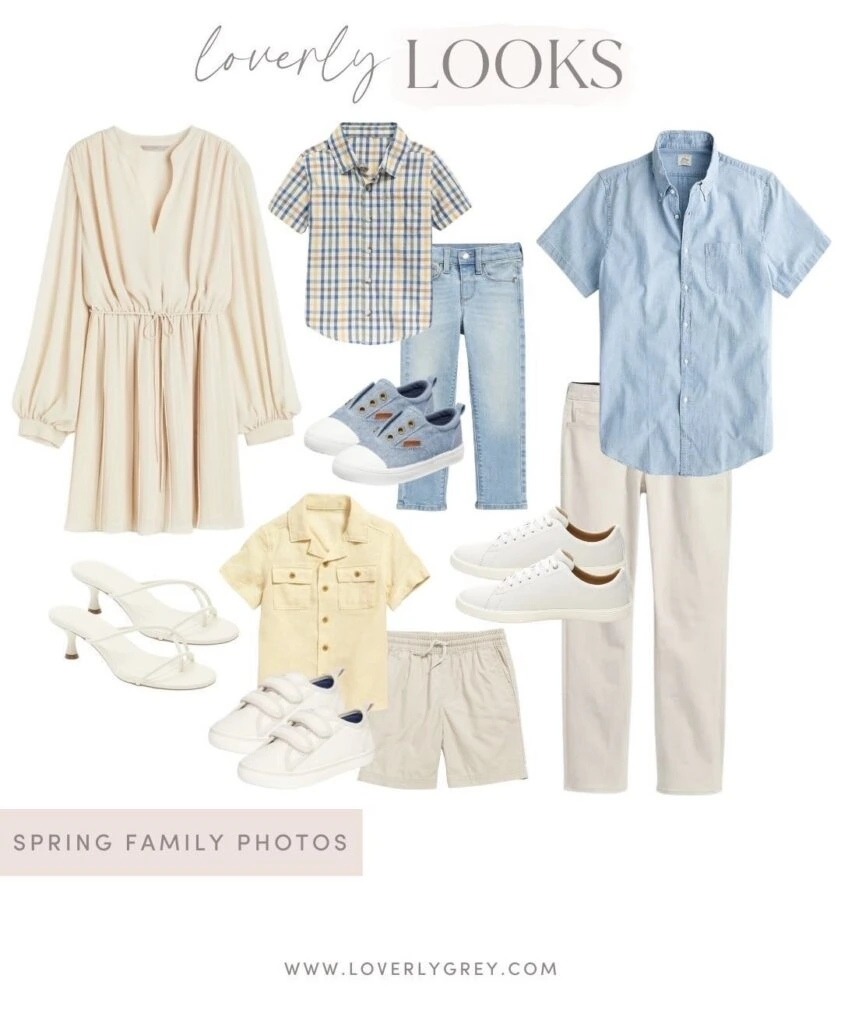 SHOP THE LOOK

When deciding on what to wear for spring family photos, consider opting for classic spring colors. This is also a great opportunity if you're stuck between two colors to incorporate both! Here, we are letting the pattern in the little boy's shirt dictate the color palette for the whole family. This allows you to pull out the yellow and the blue to create a family look that is perfect for spring!
SHOP THE LOOK

For our final spring family look, we are opting for a classic blue and white color palette. If you're unsure what to wear for spring family photos this is an easy option to re-create. Maisonette, Noralee, Old Navy, and Target all have great matching family options to source from. Once you have your little one's looks selected, opt for a classic white dress for yourself and style dad in chinos and a collared shirt.
Sjogren Spring Family Photos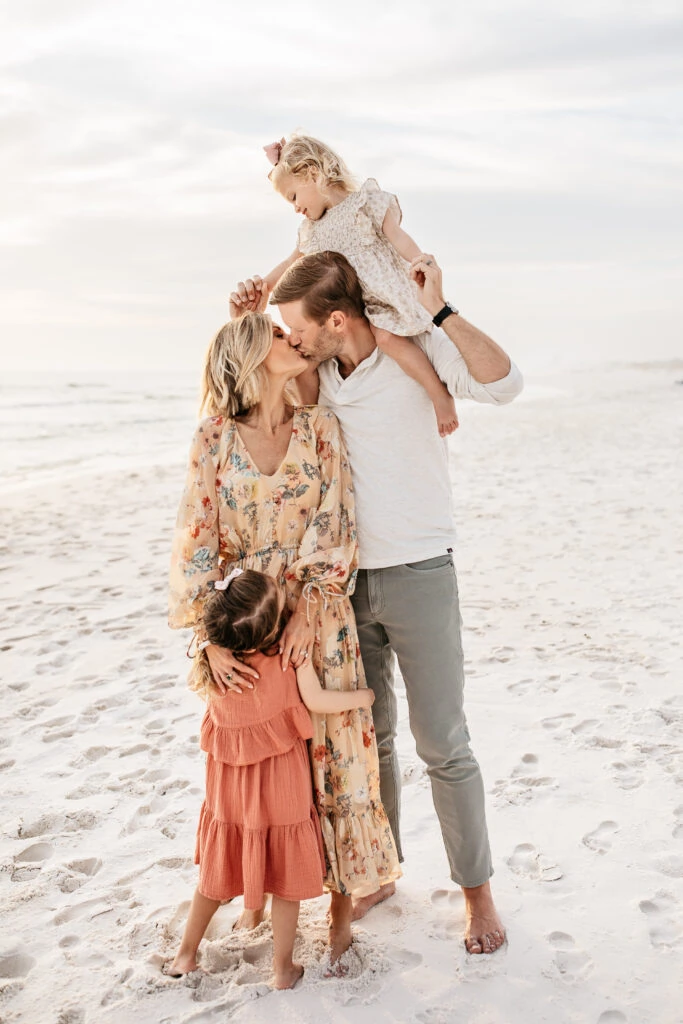 If you're looking for a space to have your next family photo session and are local to Athens, GA, then be sure to check out Birdie & Co. Studio. The studio was created to be a space any photographer can use. The white walls, neutral furniture, and well-lit space are perfect for photographers to shoot anything from newborn pictures, mommy and me, headshots, social media content, and more!