It took me a while to curate my 6 step skincare routine for youthful looking skin. But I'm happy to report that this past year I have been so happy with the results from investing in quality and clean skincare products! As women there are so many things to juggle, especially as a mom, that oftentimes my skincare routine was lacking. While I'm still all about quick and easy, I've found that if you want youthful, glowing skin, it really comes down to the products you use and developing a regime that works for you!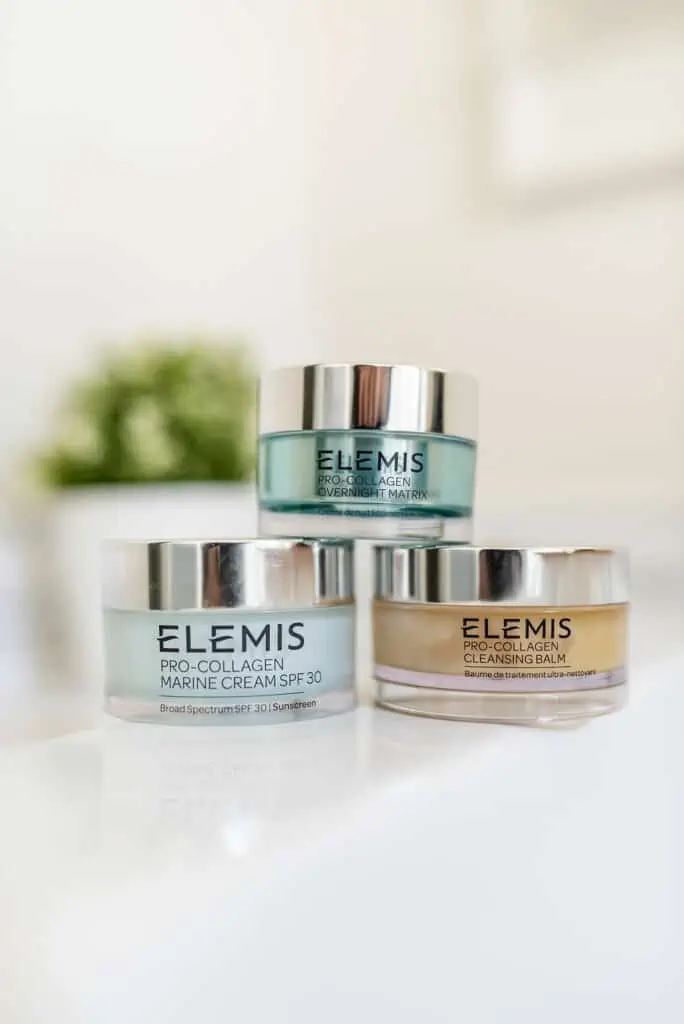 THE DAILY EVENING PROCESS
STEP ONE
Every night I start out by removing my makeup with the Billie makeup removing wipes. They actually take all my makeup off, while still being gentle on the skin! Plus it's amazing that they are delivered right to my doorstep for only $9 a month. I set it up and don't have to even think about it. Which means I never run out!
STEP TWO
Next I move on to washing my face with the BEAUTYCOUNTER Countertime+ Charcoal Cleansing Bar , which I also use in the morning to wash my face! I used this during my whole pregnancy with Collins and Hazel and it really helped with any breakouts that popped up. I have normal to oily skin so starting and ending my day with a good cleanser is very important.
STEP THREE
Then I move onto the Elemis Pro Cleansing Balm. It's a nourishing cleansing balm that melts away makeup, daily pollutants and impurities for a soft and glowing complexion. I have to say, I can tell a HUGE difference after adding this one into my routine!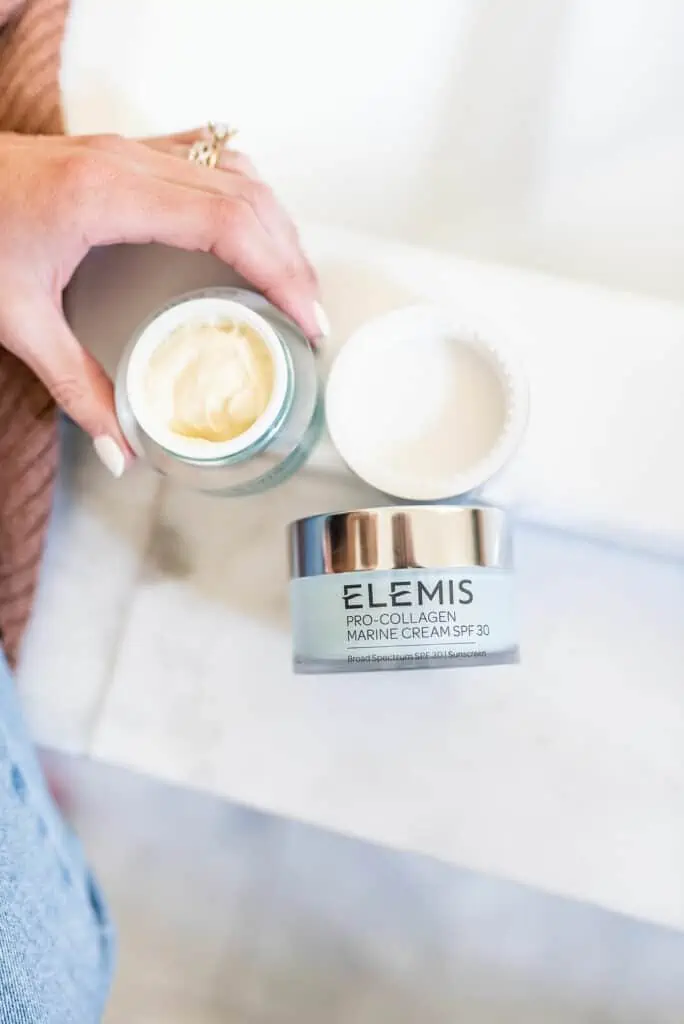 STEP FOUR
Once I've added the Elemis Pro Cleansing Balm I layer on the Countertime Tripeptide Radiance Serum from BEAUTYCOUNTER. I have used BEAUTYCOUNTER products for a couple years now and can't rave about them enough. It's rare to find such amazing products that are also completely clean! It's reassuring to know what I'm putting on my skin is safe and works so well!
STEP FIVE
To heel my skin overnight I use the Elemis Overnight Matrix. It's a revolutionary night cream that leaves skin looking firmer, smoother and less creased, with visible bounce-back. The technology allows it to fix dry and oily patches simultaneously!

STEP SIX
The final step is to apply BEAUTYCOUNTER's Countertime Ultra Renewal Eye Cream. It revitalizes the eye area for a youthful, brighter appearance. And let's be real, that's what I'm here for!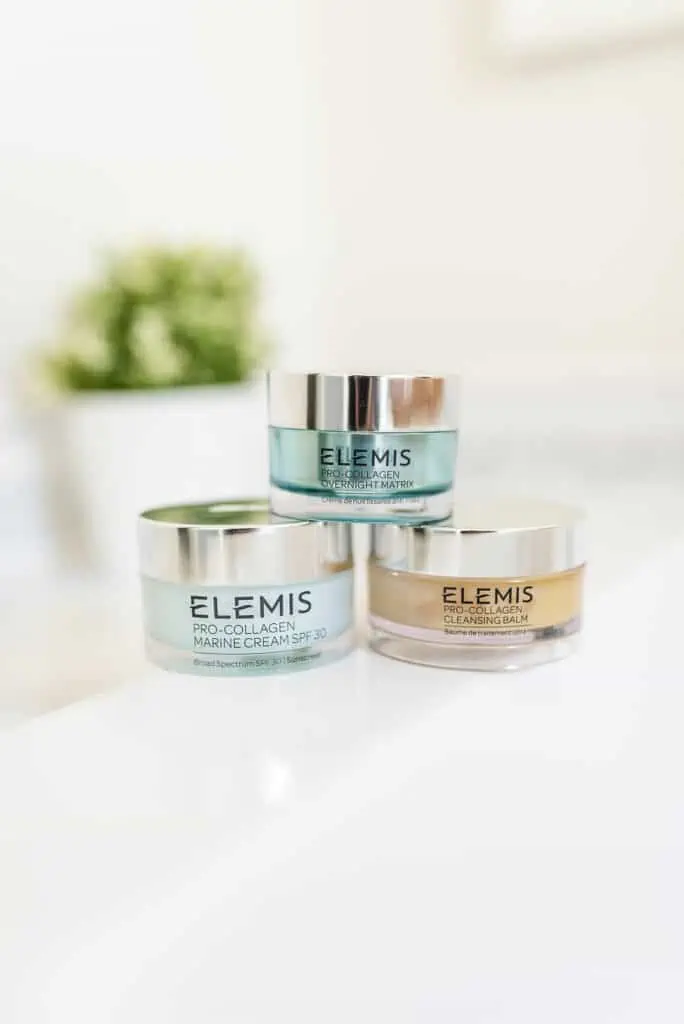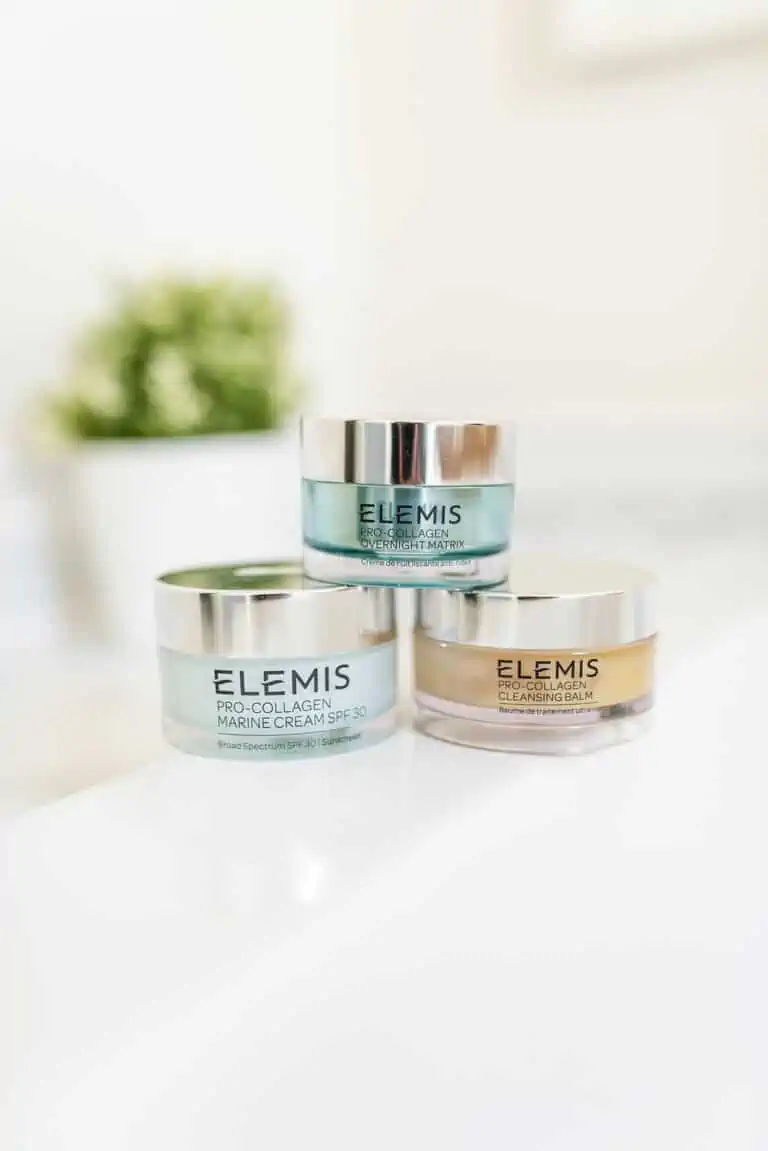 THE DAILY MORNING PROCESS
Your morning routine is just as important as your evening routine, ladies. With that being said, I love to kick off my days with products that are going to freshen up my look and make my skin feel bright and awake.
STEP ONE
The first step is to cleanse my face with BEAUTYCOUNTER's Coutermatch Refresh Foaming Cleanser. This cleanser leaves my skin feeling soft and smooth, not tight or dry.
STEP TWO
I like to follow up the cleanser with BEAUTYCOUNTER's Counter+ All Bright C Serum. It seems counterintuitive to put an oil on your skin, but this one will nourish and hydrate your skin like no other!
STEP THREE
The final step to my morning routine is the Elemis Pro-Collagen Marine Cream Moisturizer SPF 30. This moisturized is the ultimate 3-in-one anti-wrinkle moisturizer that improves hydration and firmness whilst protecting the skin from sun exposure.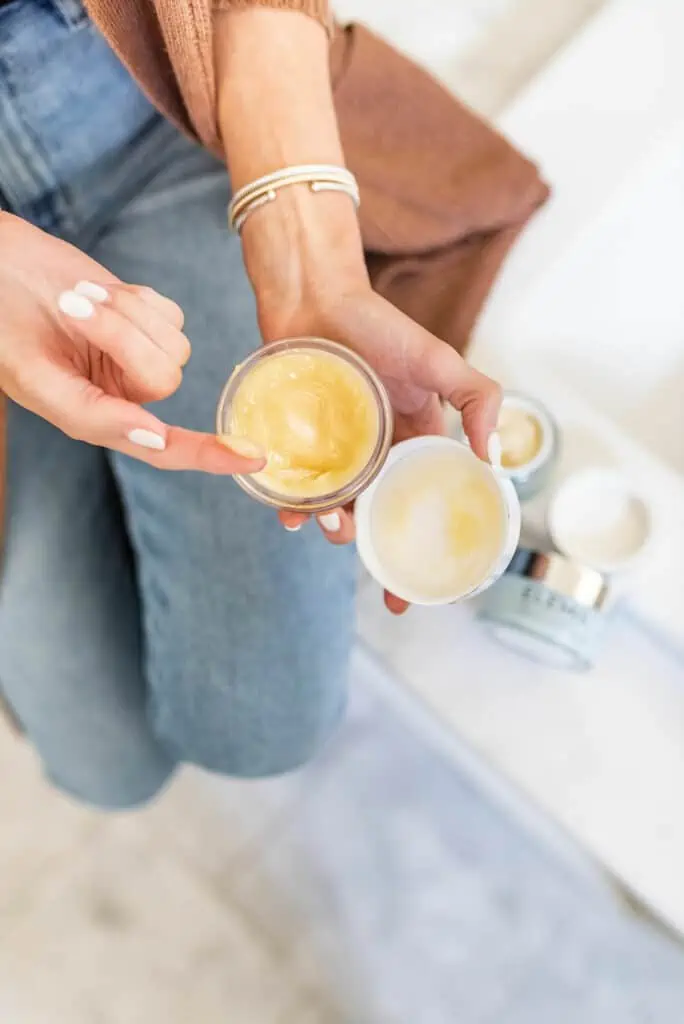 I know this 6 step skincare routine probably seems like A LOT. But I slowly layered each of these products into my routine until I was confident in the results I am getting! I recommend focusing on one or two products at a time and slowly trying more until you are happy! Like anything, I'm sure my skin routine will continue to evolve over time, but for now the combination of Elemis and BEAUTYCOUNTER is working flawlessly! If you want to see how my skincare routine has changed visit THIS post to see!
SKINCARE DURING PREGNANCY
As a friendly reminder always check with your doctor if you are pregnant or nursing. While all products shared are clean, it's always best to consult with a professional!
A great resource that I found helpful is this website. It gives you info on if products are safe to use while pregnant and breastfeeding. I get so many questions around that topic so I wanted to share this with you so you can always check for yourself. It's a blog written by a doctor who reviews all the ingredients of each product and confirms if they are safe or not safe to use. Definitely a page to bookmark for sure!
SHOP MY SKINCARE ROUTINE

MY GO-TO SKINCARE LINES
All photos were taken by KVC Photography. Check her out on instagram @kvcphotography.