I'm so excited to share a skincare brand with you today – Colleen Rothschild. I met Colleen a little over a year ago at the rewardStyle Conference and fell in love with her products from the get go. It's not often that you get to meet the creator of a product (or brand for that matter) that you use and love. She is just as nice as she is beautiful. You can 100% tell that she has a passion and extensive knowledge of the skincare industry. Plus, her skin is AMAZING so she must be doing something right! Today on the blog, I'm going to share my favorites Colleen Rothschild products. If you are looking to amp up your routine, you will want to keep reading!
Many of you know that I also love Beautycounter products. I love using both Colleen Rothschild and Beautycounter in all parts of my daily skincare regime. I think it's great to mix and match and see what works best for your skin. Between the two brands, I've got my current regime down and have been loving the way my skin feels.
I use Colleen products mostly in the evening right before I go to bed. They have an extreme recovery cream that I have been using for the last few weeks that has been saving my skin. It's great for the summer when your skin get dehydrated from the sun. They also have a great retinol night oil that I use in combination with the moisturizer. I can't tell you how soft my face and neck are when I wake up each day. Trust me when I say this is a combination you want to try!
I also love their facial cleanser – the radiant cleansing balm. It's very unique in the way that you use it to wash your face and take off your makeup. There is a muslin cloth that is included that you wet with hot water and once you have applied the cleanser and it works it's magic, you simply wipe your face clean. I don't fully understand how it works but it just does! If you aren't interested in makeup removing wipes – some can be very harsh, this would be a great cleanser for you!
Occasionally I struggle with breakouts. Colleen Rothschild makes a salicylic treatment cream that is great for spot treatment. I've recently had a few bumps so I apply the cream at night as soon as I wash my face and they are gone by morning! I've really enjoyed this product for those stinky pimples that sneak up on you. Plus, who doesn't love a quick fix!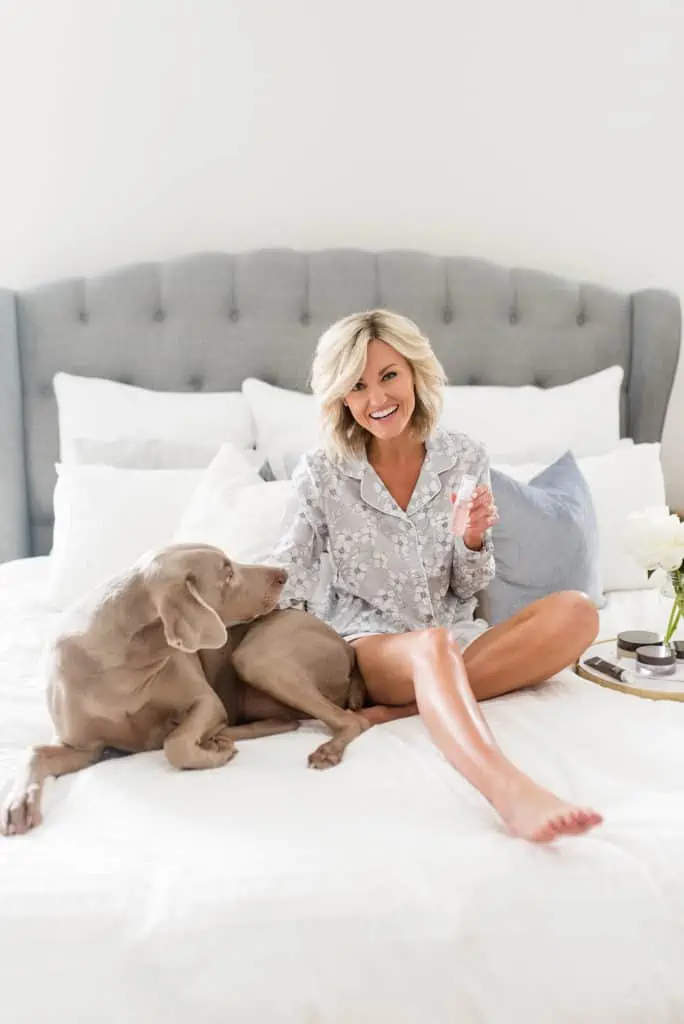 It's great timing for this post because Colleen Rothschild is currently having a Stock Up for Summer Sale! Right now you can save up to $50 OFF your purchase on their website. So it really is a great time to try the new products you have been eyeing!
Do you already use Colleen Rothschild products? If so, what do you think? Which products are your favorites?
Today's blog post is sponsored by Colleen Rothschild. As always, all opinions are my own. Thanks for stopping by!
Photos by KVC Photography