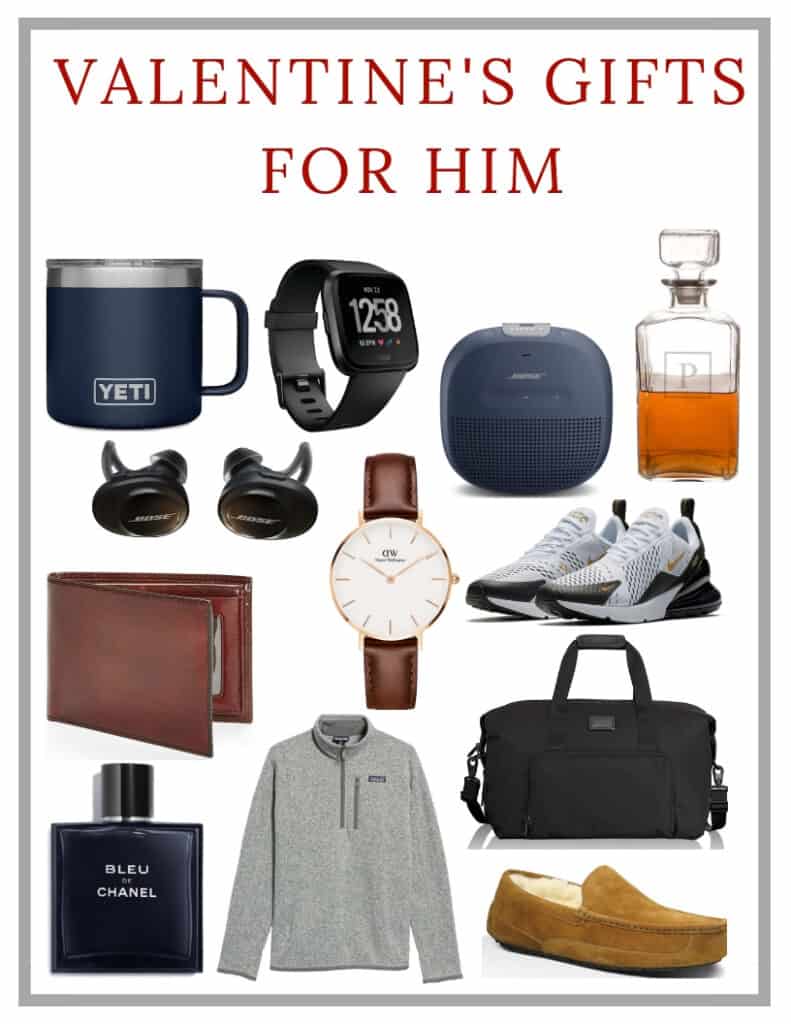 Yeti Mug // FitBit Watch // Bose Headphones // Bose Speaker // Decanter // Watch // Nikes // Wallet // Cologne // Patagonia Pullover // Tumi Weekender // Ugg Slippers
Hi friends! I wanted to share a few gift ideas for the men in your life this valentines day. Although valentines day is about what YOU get (or It should be) I thought It would be fun to share some gift ideas for the boys! Chris' birthday is two days after valentines day, so around this time I scrounge for ideas and do a fun joint gift. If your man has a birthday coming up be sure to bookmark this post for some great gift ideas.
Because men appreciate all things practical and functional, that is always the route I go in. This time of year, Chris always stocks up on button downs and Spring colored shirts and most of the time you can still find them on clearance. That is another great thing to give with a basket full of his favorite goodies.
I wanted to break down a few gifts by what your budget might be:
Under $100 Gifts

Under $50 Gifts

Thank you so much for stopping by today!! Happy Friday, Friends!