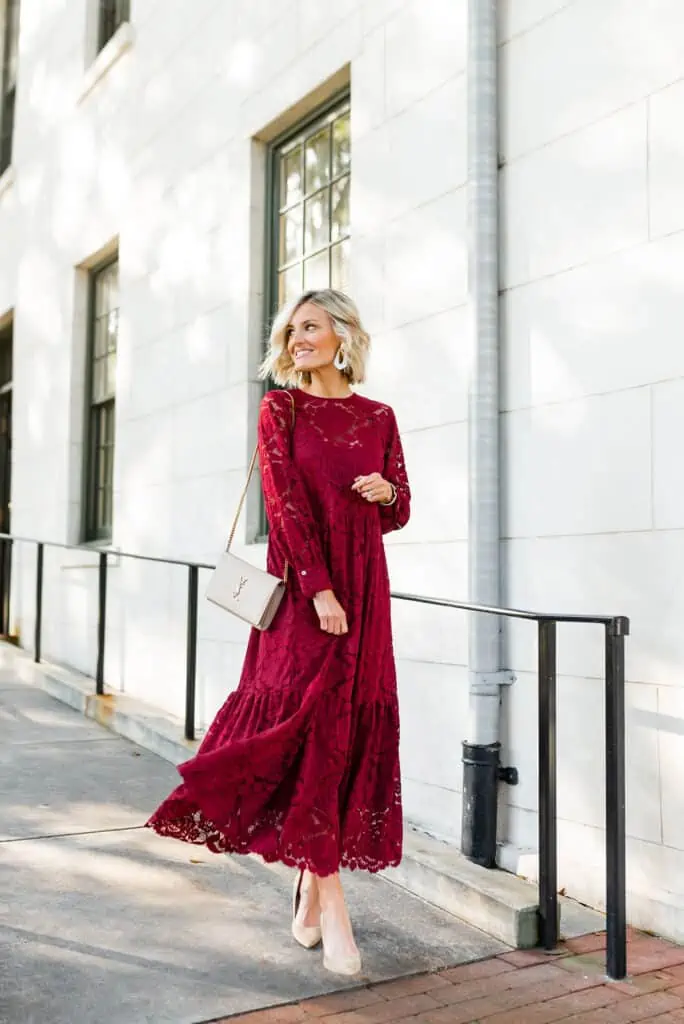 I don't know about you but it can be challenging to find wedding guest dresses that you'll actually want to wear again! That's exactly while I've scoured the internet to bring you the best possible options in case you have a fall or winter wedding on the books this year. A lot of these would also work if you have family photos coming up, a baby shower or even a holiday party!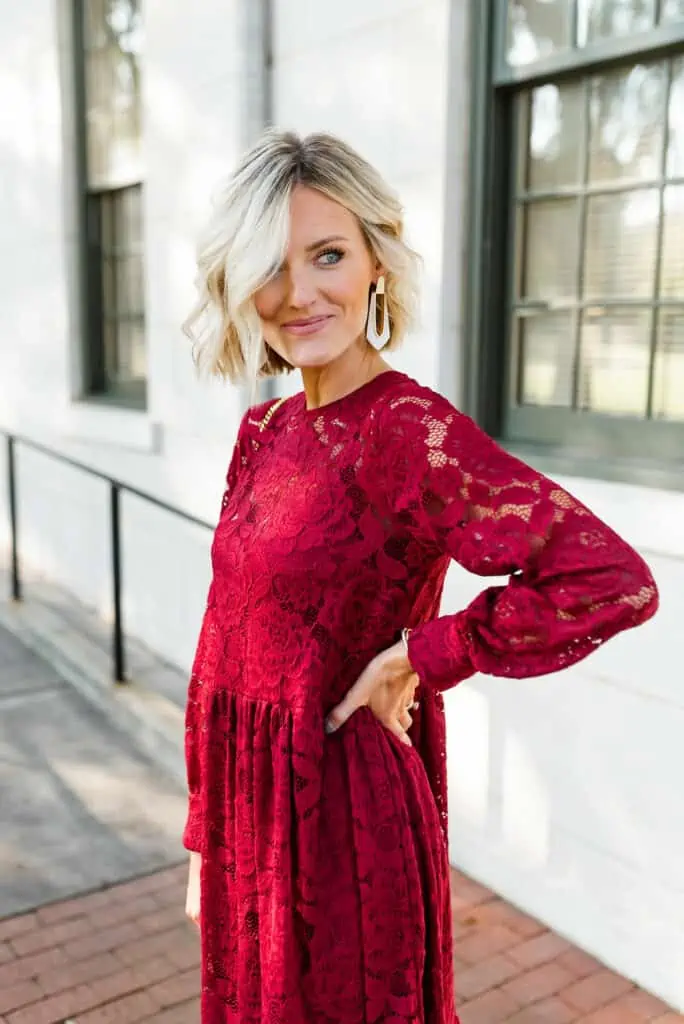 After quarantine with months and months of sweatpants and joggers, I'm excited to get dressed up again! It's exciting to be able to celebrate something joyful with friends and family and getting to wear a pretty new dress is just the cherry on top.
Always take into consideration the type of wedding you're attending. Is it dressy, casual, black tie? Once you have that nailed down, think about whether you will be outside or inside and what time of day it will be. If you're attending a wedding later in the day you can usually get away with darker colors, sparkly dresses and more dramatic makeup.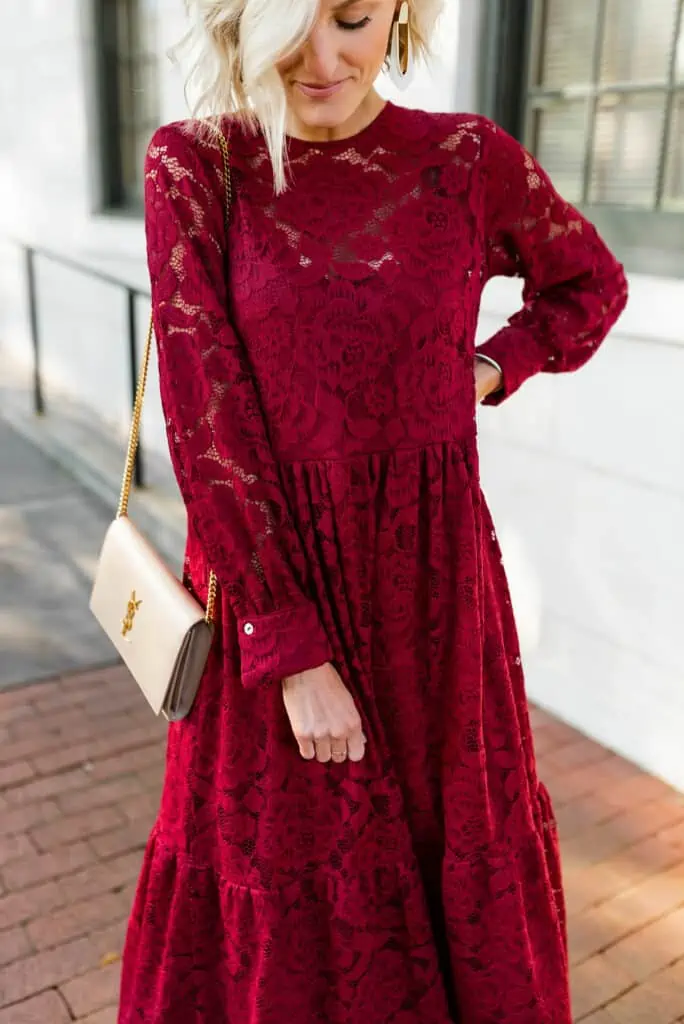 If you are attending a more casual or outdoor wedding you could opt for a shorter dress or even something with florals. Pair it with a block heel if you're going to be in the grass. Trust me, this is for your safety! Check out some options below!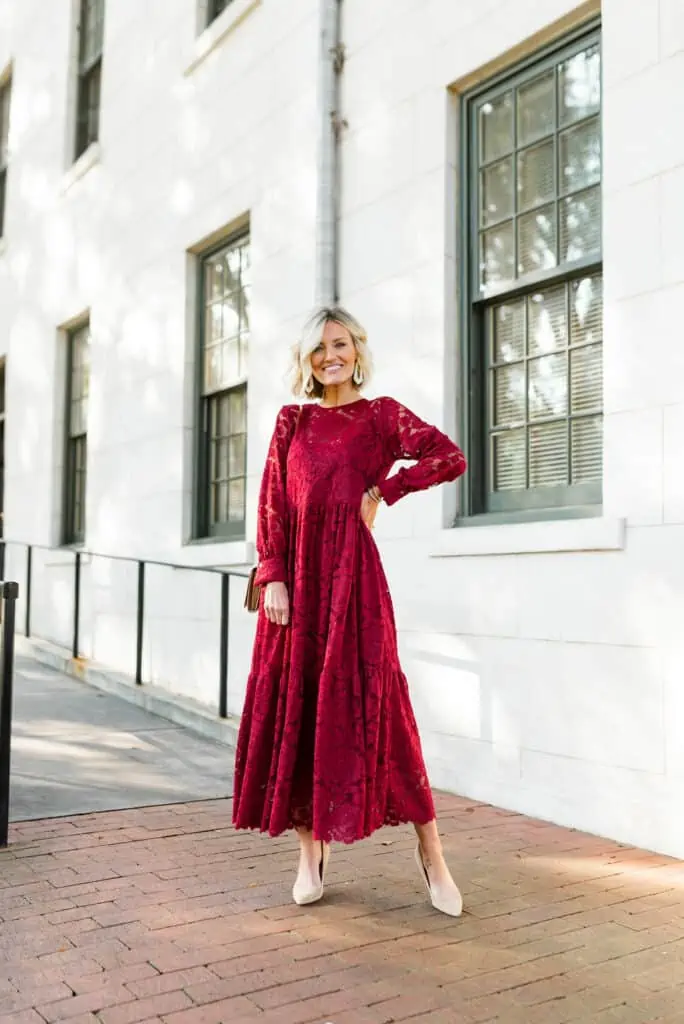 If you have a semi-formal or back tie wedding there are a ton of gorgeous options for you below! From experience you can't go wrong with velvet in the winter for a more luxurious look. You could also opt for a midi or maxi style or even something with a little sparkle.

I know just how hard it can be to find clothes when you are pregnant. Let alone something that fits well and makes you feel confident. My go-to favorites have always been checking out the maternity options from H&M or ASOS. Both retailers have a great selection! If you aren't as far along in your pregnancy you can opt for something that has a looser fit and always order a size up from your normal to give you a little more wiggle room. Below are a ton of great options!

MORE WEDDING GUEST DRESSES YOU'LL ACTUALLY WANT TO WEAR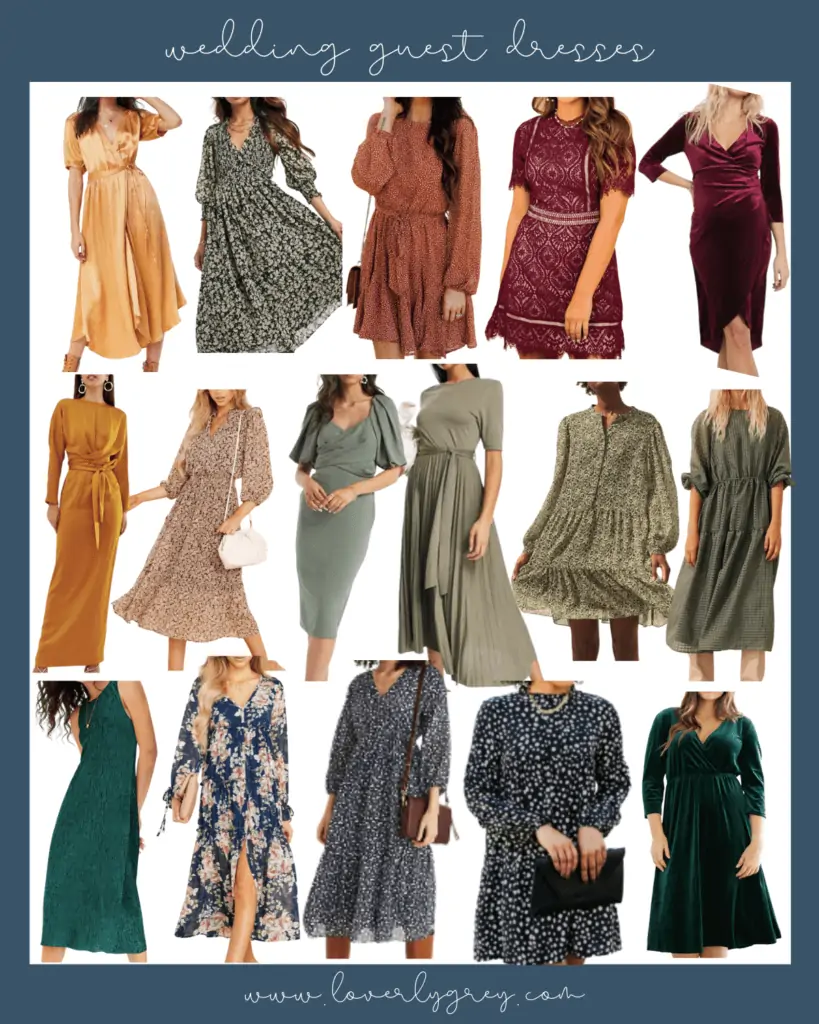 All photos were taken by KVC Photography. Check her out on instagram @kvcphotography.