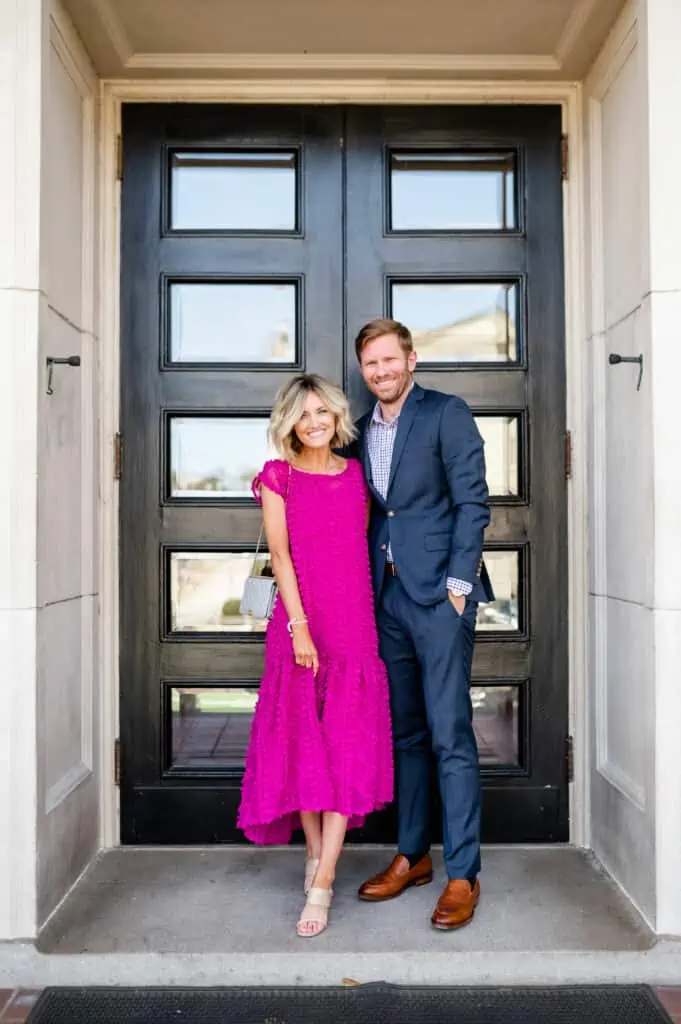 It's officially spring, which means it's also officially wedding season! Last year so many weddings were postponed that I have a feeling this spring will be bursting with weddings. And with that comes the dilemma that we all face, what to wear? So I grabbed Chris and together we've come up with some amazing options of what to wear for both you and him. This is your ultimate best dressed wedding guest guide!
SHOP OUR LOOKS

When selecting a look for myself I usually opt for a midi length dress like this gorgeous textured cap sleeve one. I love that they are comfortable, and have great movement on the dance floor! To elevate the look pair it with a block heel or mule, statement earrings and a quilted handbag or clutch. You won't need to carry a lot, so something small is what you want!
WEDDING GUEST OPTIONS FOR HER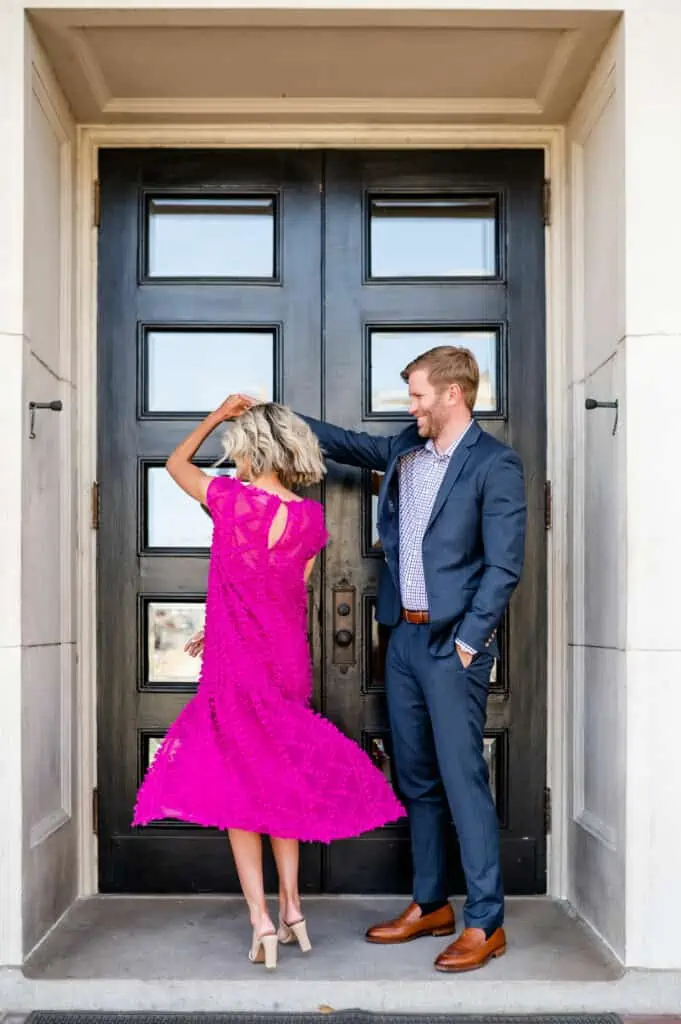 Depending on the dress code of the wedding, men can either opt for a suit, tux or if it's on the casual side, dress pants and a blazer. Most weddings we attend are usually cocktail attire which means a dress for her and a suit for him. He doesn't have to wear a tie or bow tie unless he wants to! Chris loves a nice tailed suit like this one. He usually goes for wing tip shoes or dress loafers like he has on and ensures his belt always matches his shoes. From there he selects a slim fit dress shirt that complements the color of my dress. This plaid one was perfect because it has a hint of pink in it to pull out the pink in my dress.
WEDDING GUEST OPTIONS FOR HIM

Remember the key to looking good is feeling good. Make sure both you and him are comfortable and confident in what you are wearing. I always have us try on out looks before hand to make sure everything fits and it also gives us time to make any adjustments and steam out our clothes. This way we aren't stressed trying to get on the door to make it in time for a wedding.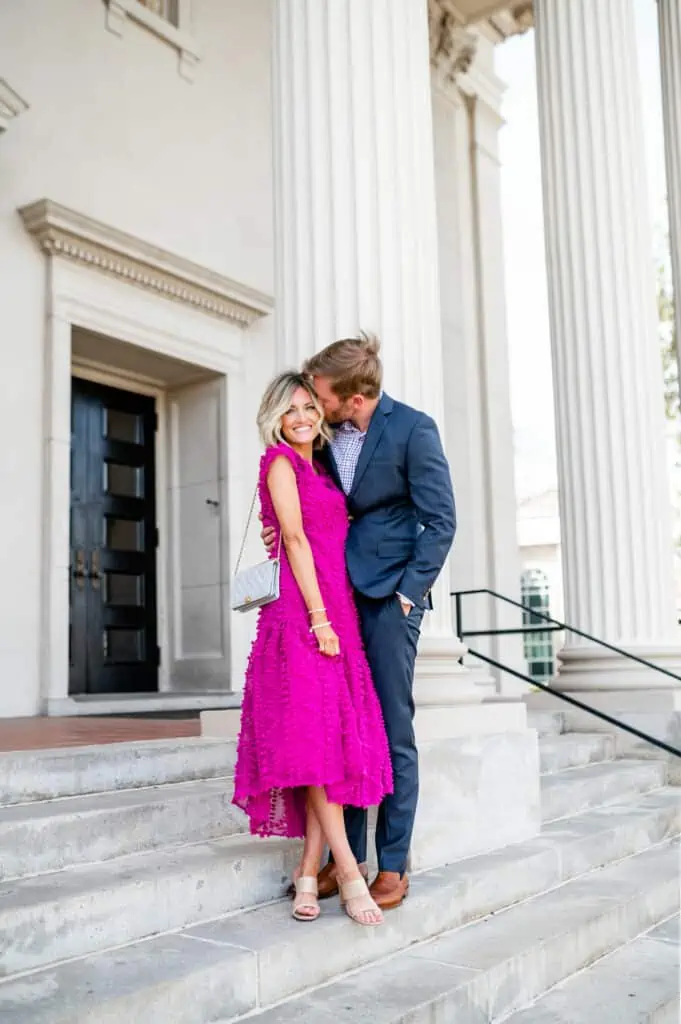 In case you are wanting a few more wedding guest options for yourself, I've rounded up my favorite dresses online right now. These are all ones that I would wear to a spring or summer wedding!
THE BEST DRESSED WEDDING GUEST SHOP
All photos were taken by KVC Photography. Check her out on instagram @kvcphotography.