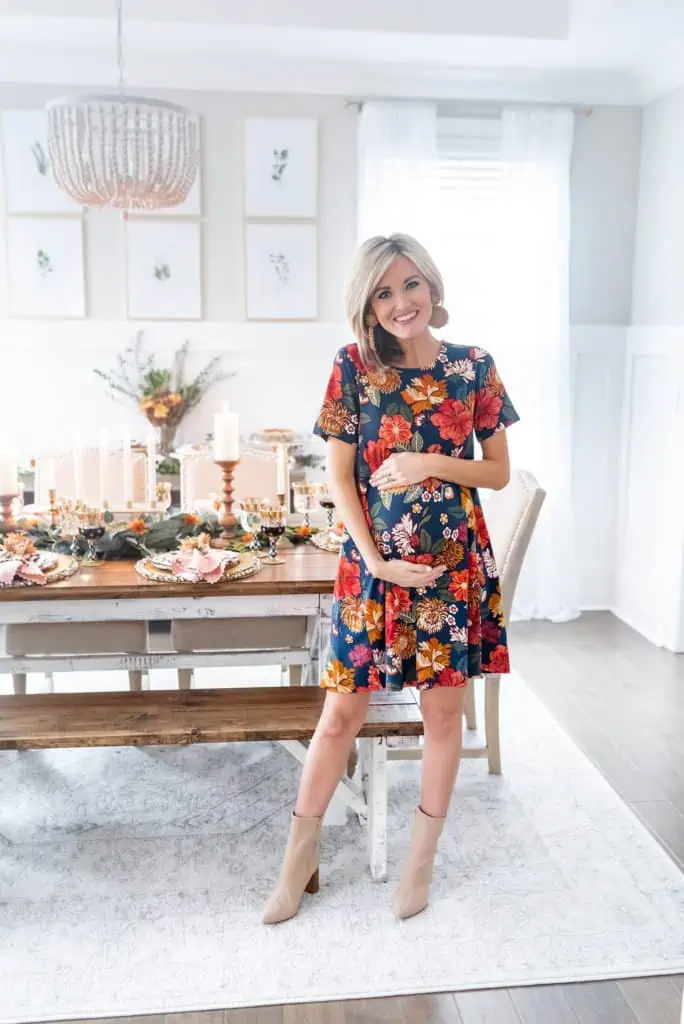 With Thanksgiving right around the corner, I thought it would be fun to celebrate this fun, food filled day with a few of my favorite recipes! These are the type of Thanksgiving recipes you'll want to eat all year long! Be sure to scroll to the bottom too, I included a fun dessert that you can do with your kids. Trust me when I says, it's heavenly!
PS: Before you get too excited, that's baby Collins in that bump picture. These photos were initially take after a blogger trip I was inspired by with MacKenzie Childs. You can check out that post HERE!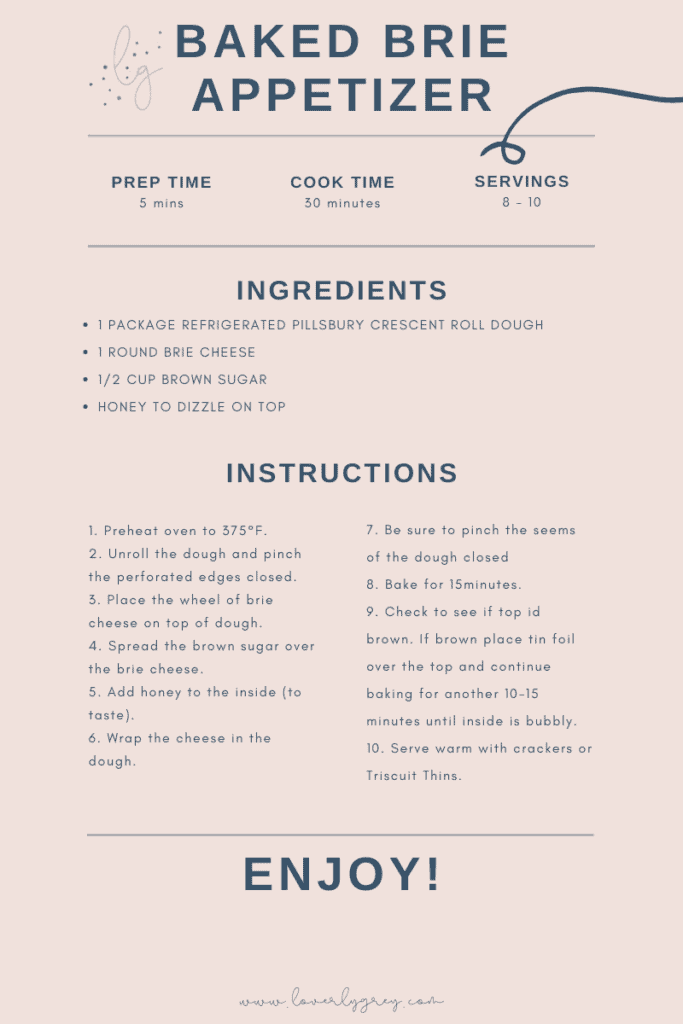 This Baked Brie Appetizer is a family favorite of ours! We are all about delicious and simple when it comes to cooking, and this recipe is exactly that! Feel free to download this recipe and print it out, below. You could easily tie the printed recipe to a cute baking dish and gift this to a neighbor or give as a hostess gift! I've linked some of my favorite baking dishes below.

SHOP THIS POST

This is one of those recipes that hold a ton of memories. Every year, no matter what holiday we are celebrating as a family, we wake up and make this very breakfast casserole. And it's seriously so good! It pairs perfectly with a warm cup of coffee, cozy pajamas and family.
Just having the word Grandma in the title means it's going to be good! This dressing recipe was my Grandma's signature dish for Thanksgiving and a family favorite. It's a one of those sweet recipes that we will be able to pass down for years to come!
RECIPES I'M EXCITED TO TRY THIS YEAR!
I love any recipe that you can prep the night before. It makes the day of Thanksgiving, or any other gathering, so much more enjoyable when you can relax a little! These are perfect if you are hosting, but also work great if you are going to someone else's home and want to bring something. I recommend heating them up the first 20 minutes and then when you arrive at their house, heat them up the rest of the way. This way they are hot and ready to serve!
I love that this is an easy recipe, with minimal ingredients that you can do with kids! Collins is getting to be the perfect age to start "helping" with small things in the kitchen. I know she will love mashing the Oreos and stirring the mixture. My neighbor makes these every year and it's a treat that I constantly wish was bottomless!
You can even customize them by drizzling white chocolate on top if you want to be a little more sophisticated, or even crushed peppermint for a holiday look! In a time where everyone could use a little more holiday cheer, you could easily place these Oreo Truffles in glass jars, tie a ribbon around the top and gift them to neighbors. You could even drop them off at a local nursing home or at a hospital for the staff!

If you try one of these recipes be sure to share on Instagram Stories and tag me @loverlygrey!
All photos were taken by KVC Photography. Check her out on instagram @kvcphotography.