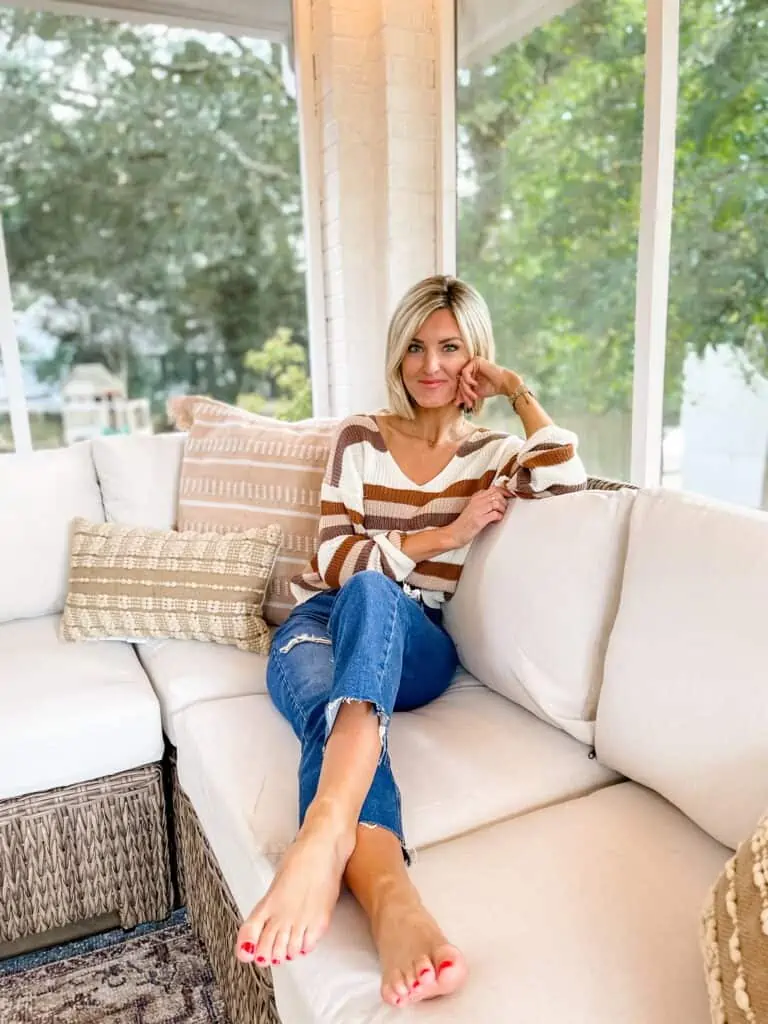 I'm so excited to share my fall patio reveal with The Home Depot. With the temperatures dropping in the mornings and evenings, this space has become one of my favorite places to hang out and enjoy a cup of coffee! This space was empty prior to getting it ready for fall, making it the perfect blank canvas. Once we decided this needed to be the next space we completed, I knew we had to check out The Home Depot for their home decor.
SHOP THE PATIO REVEAL

SHOP THE HOME DEPOT'S FURNITURE + HOME DECOR
The Home Depot has more than just paint and tools, they also have an amazing collection of home decor and furniture pieces! We've given our half bathroom and home patio a refresh using The Home Depot products in the past and loved how it turned out. They carry a variety of brands at an affordable price point. I especially love when they have the special buy savings discounts on select items! Look for the yellow and red tag to indicate that an item is on a special discount. I've scored amazing deals on coffee tables, appliances and more this way!
Not sure on your home depot style? No worries, The Home Depot has a quiz you can take that will tell you your style and recommend to perfect products for your space! In case you're in need of a little inspiration, I rounded up a few pieces I came across online that are too pretty to pass up!
SHOP MY FAVORITES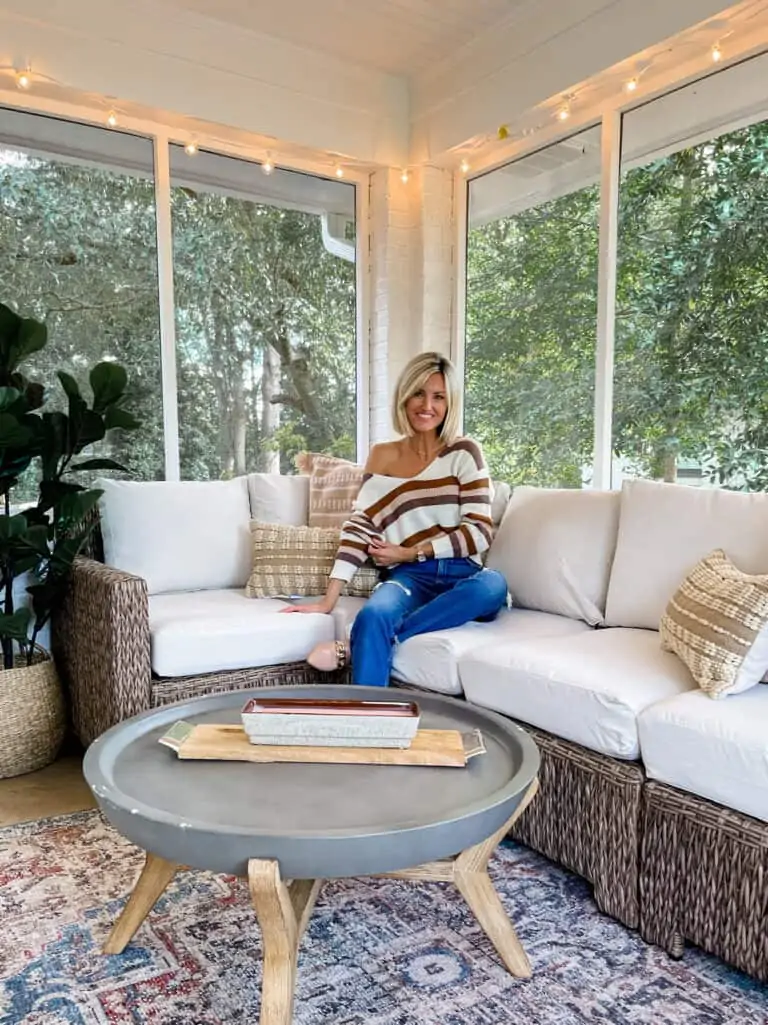 It's also a great place to get a jump start on your holiday shopping. I love to pick up practical gifts for my parents or in-laws that I know they will use for years to come. I even have my eye on a few things for myself and the office this year. Last year, I was able to get a coffee maker on sale, a great deal on a storage container set and glass food containers!
Now is the perfect time to refresh your home before the holidays. It's funny how nothing puts you into gear as fast as having guests come to visit. I swear I get more done in those twenty minutes prior to their arrivals than any other time. If you're going to be hosting friends or family this holiday season, I highly recommend checking out The Home Depot. Getting ready for the holidays is the perfect excuse to pick up a few new pieces for your home!
SHOP THE HOME DEPOT'S FURNITURE + HOME DECOR