It's been a while since I've rounded up what I'm loving. With so many retailers starting their Black Friday sales much earlier this year, I thought I would give you some inspiration as to what I'm loving in case you are looking for some items to add to your own Holiday Wish List! Each of the ten items below are ones that I own, love and honestly can't get enough of!
SHOP THIS LOOK

10 ITEMS I'M LOVING
---
NO. 1 LEOPARD SLIPPERS
These are so cozy and make the perfect gift for any of the ladies on your Holiday list this year!
---
NO. 2 AIRPOD PRO
These are 100% worth the hype. It's amazing how comfortable they are in your ears and just how well they block out the background sound. These are the perfect gift for just about anyone on your list!
---
NO. 3 CUSTOMIZABLE NECKLACE
I am so excited to be partnering with my good friend Jen from the Sis Kiss to bring you guys this gorgeous double layered, fully customizable necklace. This would be perfect for you, your mom or even your BFF!
---
NO. 4 OVERSIZED LEOPARD SWEATER
I have been loving this mock neck oversized leopard sweater. In case you missed it on instagram stories, I paired this oversized sweater with faux leather leggings and sneakers for a cozy fall outfit!
---
NO. 5 REUSABLE MASKS
I have been on the hunt for cute and comfortable masks that don't give me the dreaded maskne and I'm happy to report these checked all the boxes! Grab a pack for yourself or use them as stocking stuffers!
---
NO. 6 HEELED HIKING BOOTS
These boots have been calling my name. They are the perfect combo of cozy winter comfort and chic mountain vibes!
---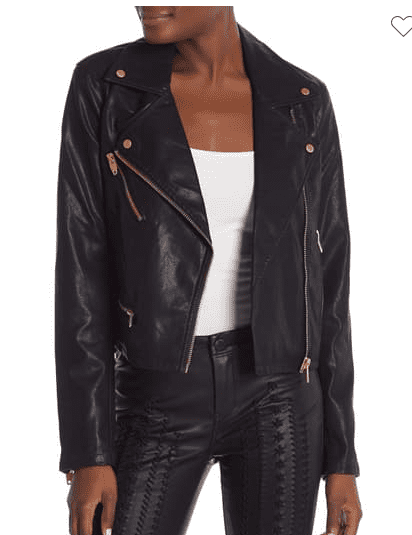 NO. 7 FAUX LEATHER JACKET
This jacket is so versatile! I love throwing this over a swing dress to give it some dimension, with jeans and a tee or with leggings and cute sneakers. Did I mention just how affordable it is too?
---
NO. 8 LULULEMON TENNIS SKIRT
Lululemon does it again with this amazing tennis skirt. It's the perfect piece for playing tennis, going on walks or golfing!
---
NO. 9 TIE DYE JOGGERS
You know me, I can always get behind a good pair of joggers and these do not disappoint!
---
NO. 10 TIE DYE SWEATSHIRTS
It's no secret that I'm a sucker for pink lounge wear and Target has been crushing it lately in the cozy wear. I love that this one is part of a set but you could also through it on with jeans or leggings!
---
If you enjoyed this post be sure to comment below and let me know! I may just have to make this a monthly things for you all.
All photos were taken by KVC Photography. Check her out on instagram @kvcphotography.