We had a corner of our room that needed some major help. This area had become a catchall after we moved Collins' bassinet out of our room so refreshing this space was a must to get my sanity back in order. I really wanted a chair in this corner with hopes I might sit in this space and sip coffee or read. Yeah….maybe in 18 years when Collins has graduated HS! Haha
I've partnered with Walmart a few times to update spaces in our house so I was really excited to partner with them again for this corner. We started with the chair and built the space from there. It's the perfect size for our corner. She's available in a few other colors and patterns but we thought this neutral option was the best to match out headboard and other furniture. Our faux fiddle leaf fig was originally purchased for Chris's Man Cave then moved to Collins' room and is now living in our master. It's six feet tall and is under $100 – a great buy if you ask me!
I had the wall art and little furry stool in an other room but figured they would be best paired with our new chair. The side table was another Walmart find and arrived to my house in two days. It's a faux marble top with gold legs and is incredibly light. I was also shocked at how easy it was to assemble.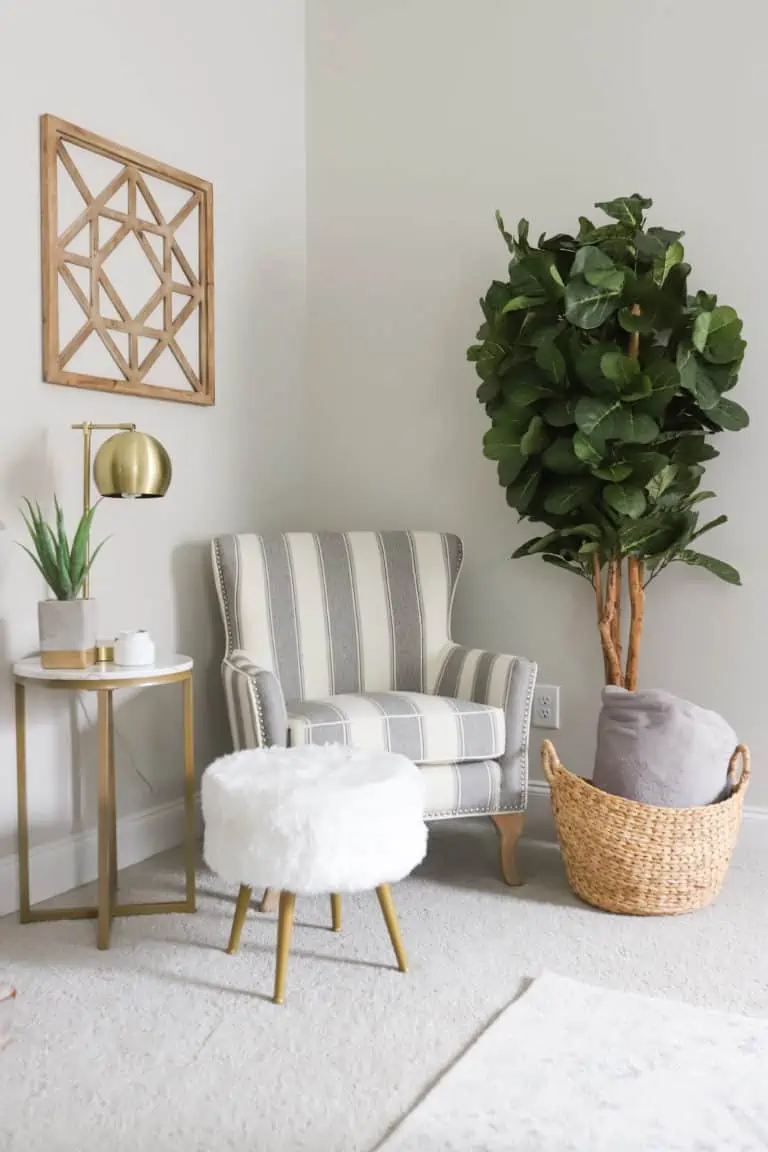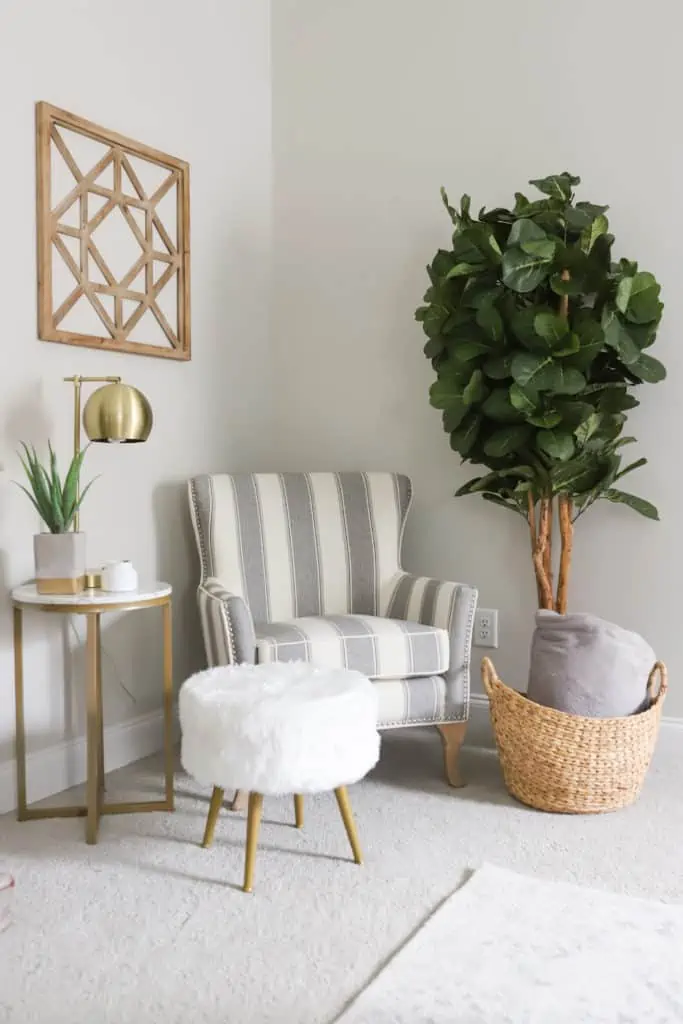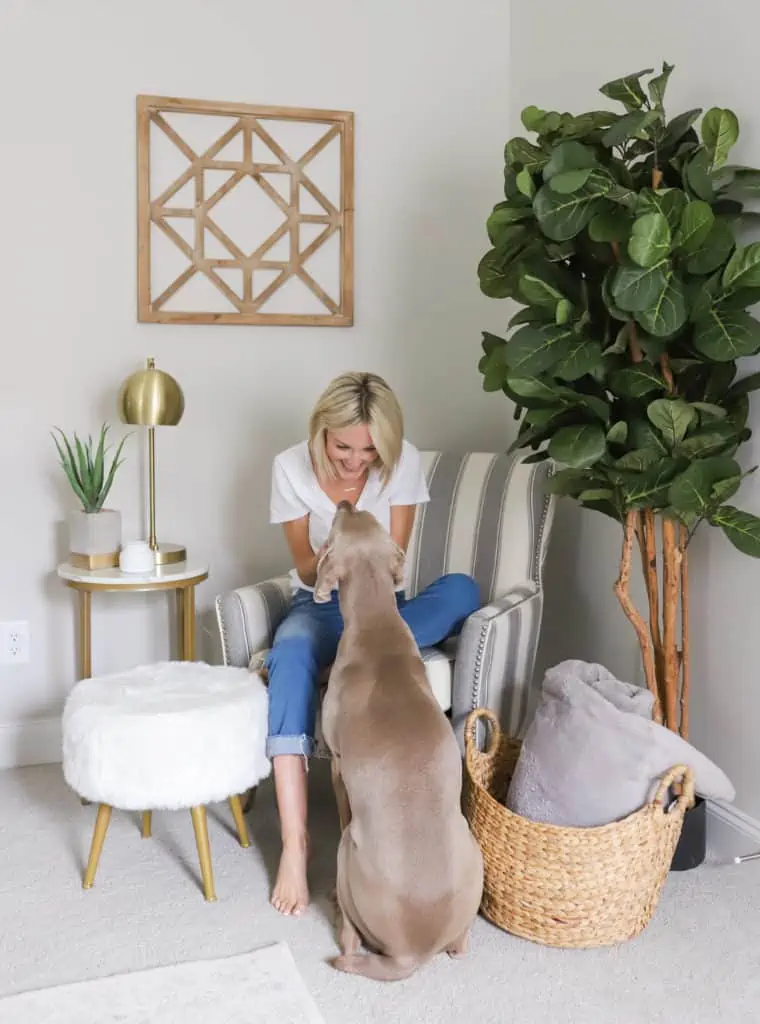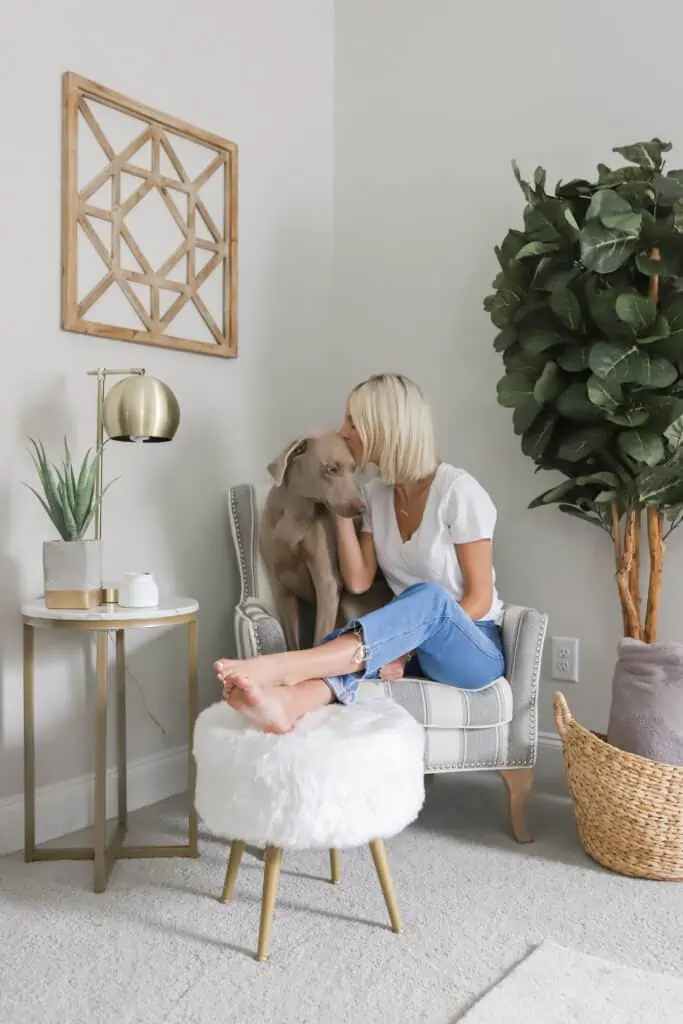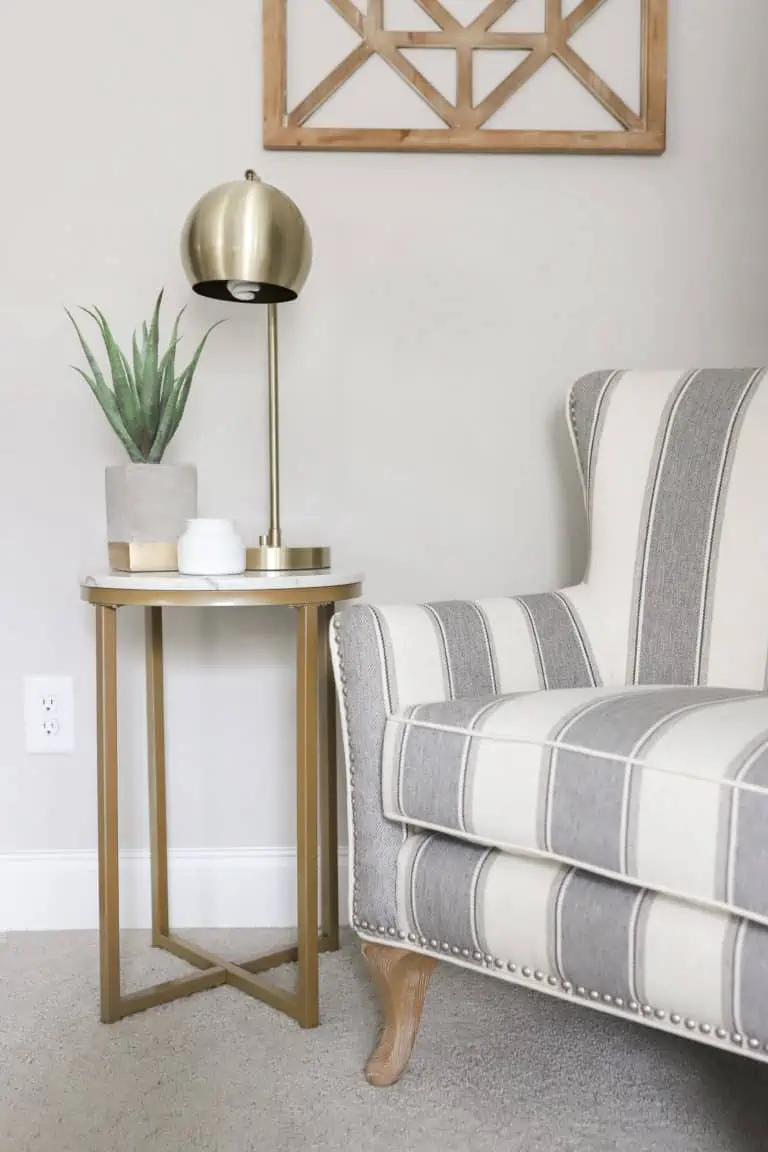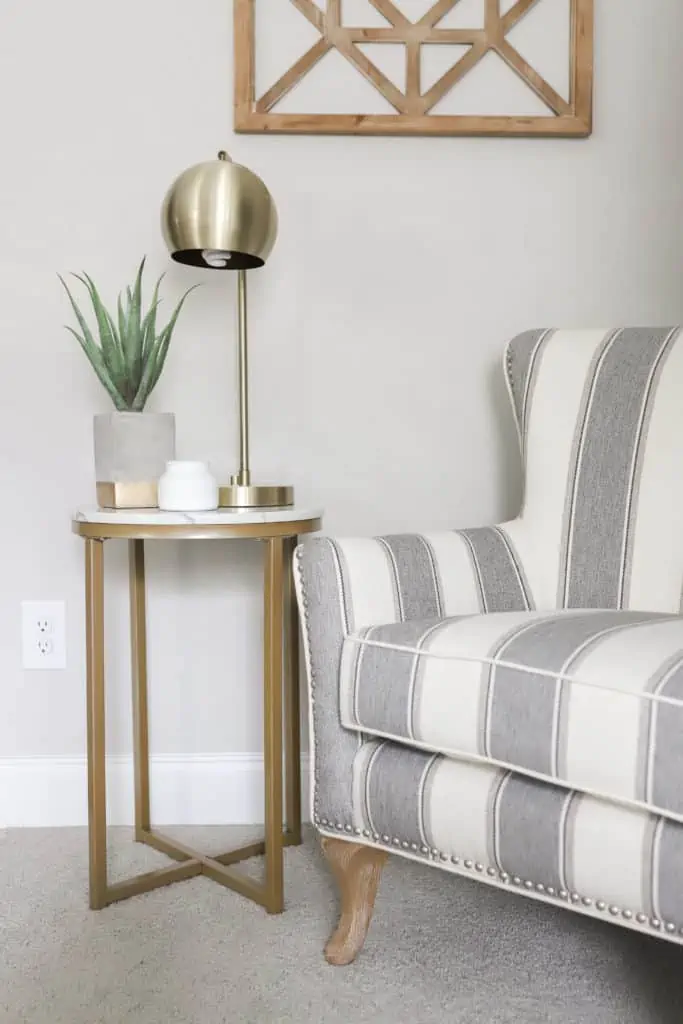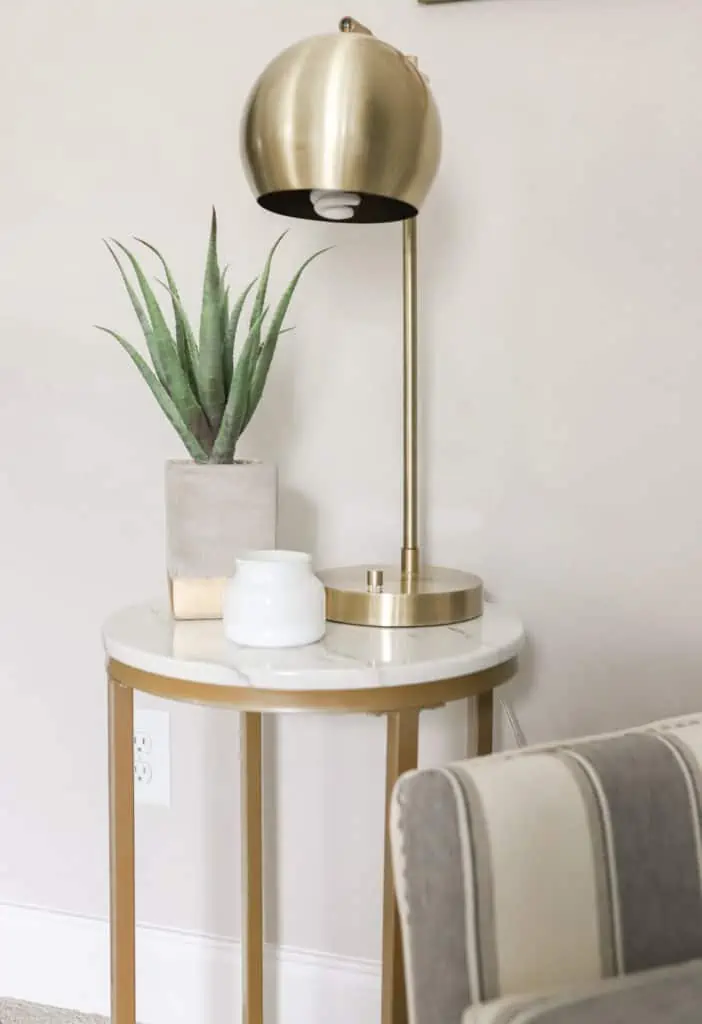 I stopped in to our local Walmart and found this basket that is by Better Homes and Garden. It's been going in an out of stock online so I will keep you posted when she is back. In the meantime, I've linked a similar option below.
Now that this space is complete, I really want it to be the "no-cellphone zone". Too often I sit down and immediately reach for my cellphone to answer an email or respond to a direct message. I am challenging myself to spend time here each day cellphone free. I would encourage you to find a space in your house and do the same! I have a feeling we will enjoy it!
Thanks for stopping by the blog today! This post is sponsored by Walmart. As always, all opinions are my own!