Spring is the perfect time to refresh your wardrobe! Chris and I love investing in lululemon for spring essentials. Our lululemon pieces are some of our most worn pieces! Today, we're sharing our newest additions to our wardrobe. These are perfect for weekends that start with morning walks to get coffee and end with grabbing dinner with friends!
SHOP OUR LOOKS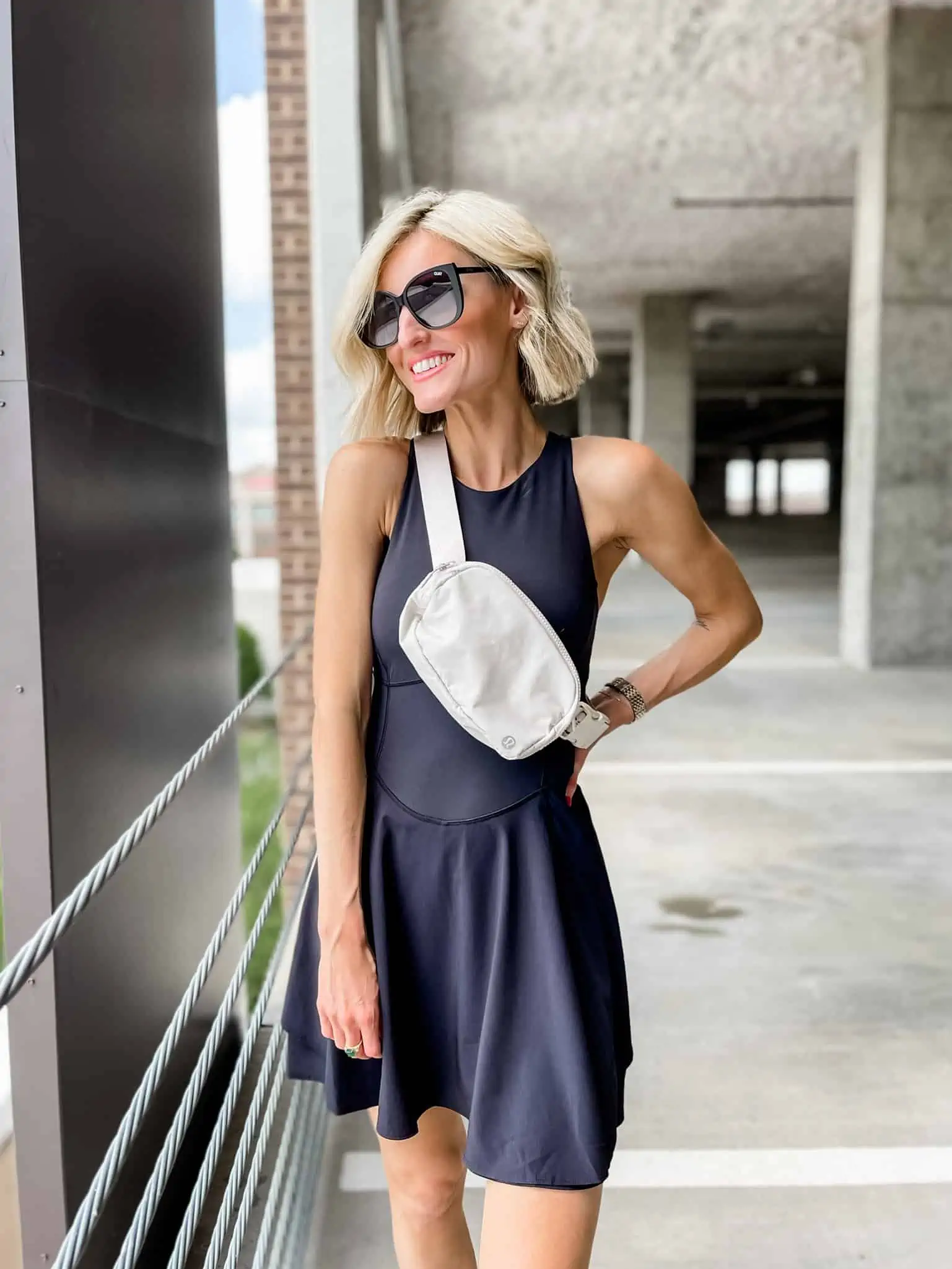 I am loving this cross back tennis skirt dress! It's fun and flirty, while also on-trend and extremely comfortable. I love that you can wear this on a Saturday morning grabbing coffee and also to a tennis match during the week!
To complete the look, I recommend styling it with white sneakers and a belt bag worn across your chest. This lululemon belt bag has been a favorite of mine for a while now. I love it so much that I have it in multiple colors. The fabric is lightweight and easy to clean. It holds my keys, phone, card case and I still have room for a few other items. I took this on our recent trip to Disney, and it was perfect for walking around the parks all day. The strap is wide, providing comfort for long term wear. It's also adjustable if you have a larger chest.
Another favorite spring wardrobe essential is a cropped tank. This silver blue color is so pretty! I paired it here with my favorite lululemon Align leggings in the 25 inch length. Another option is to style it with the Hotty Hot running shorts. I recommend this look if you're going to be working out outdoors.
Chris has been loving his reflective running jogger pants. They are not only comfortable but practical too! The reflective strip is a built in safety feature that's great if he is running in the morning while its still dark or a night. One of Chris' favorite features is that the fabric is treated with No-Stink Zinc™ to inhibit the growth of odor causing bacteria on the fabric. They also feature zippers at the ankle, so they are easy to get on and off.
SHOP OUR LOOKS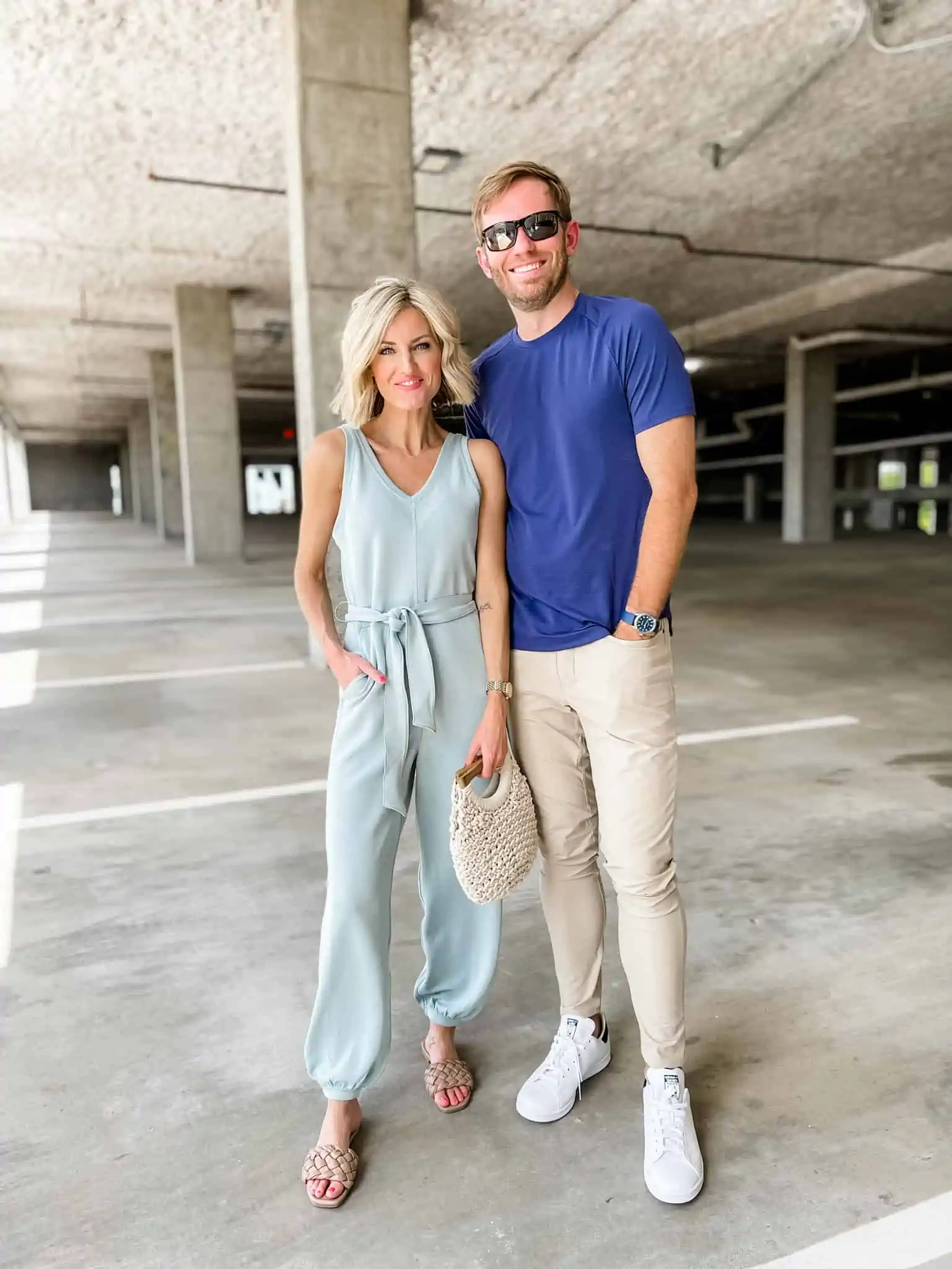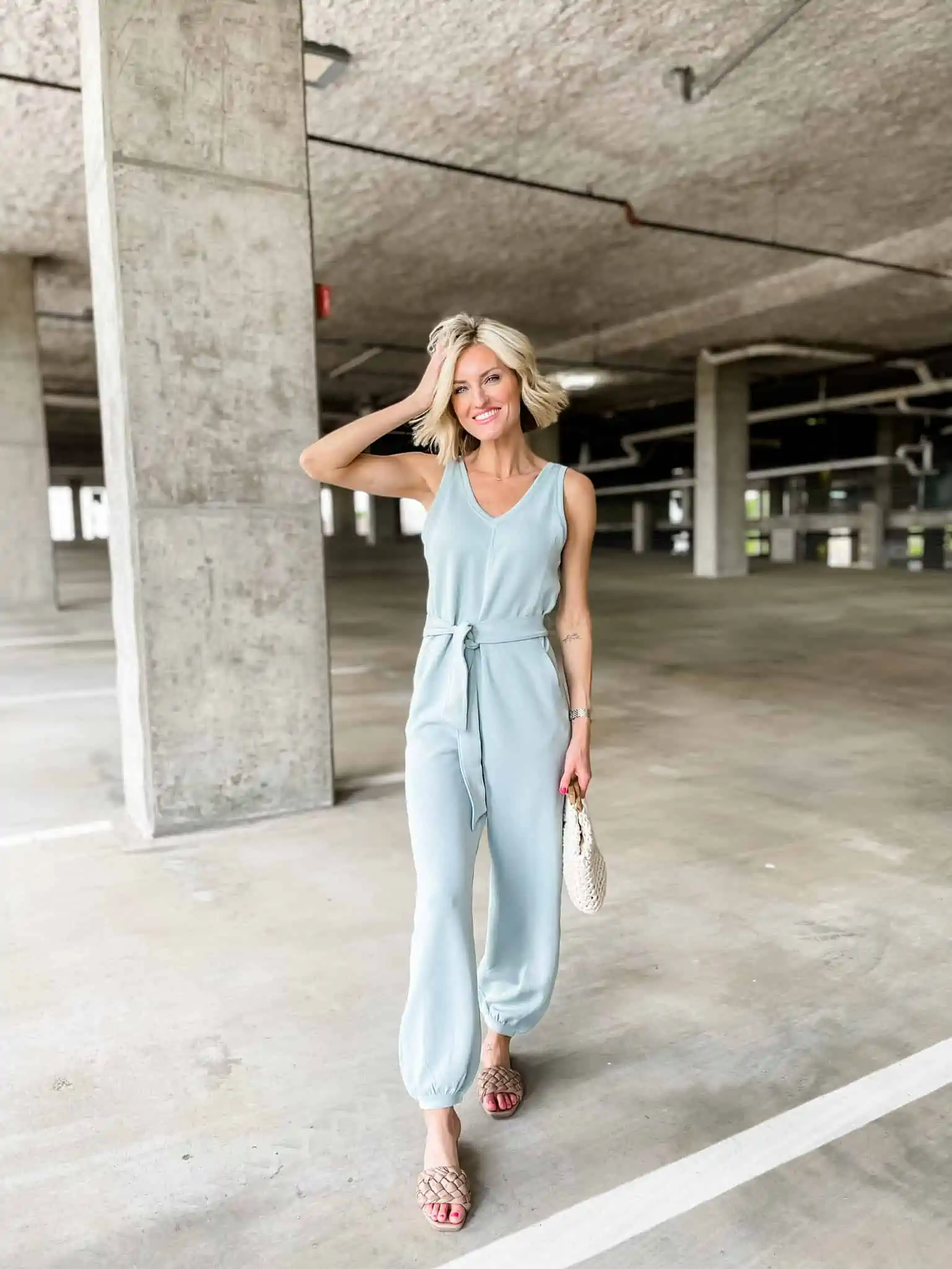 lululemon's new spring arrivals can easily go from running errands on the weekend to a spring date night. Both of our looks are a perfect example of just how versatile these pieces can be. This jumpsuit feels like you are wearing pajamas, but looks like you're ready for dinner with friends. I love that you can style it casually with a straw bag and sandals or you can dress it up with heels and statement earrings!
Chris also loves that his lululemon pieces can also go from day to night. These slim fit pants are a wardrobe staple for him. He will throw these on when we are in a hurry, and he instantly looks put together. Chris prefers to style them with a nice t-shirt or a button down for a date night look.
SHOP OUR LOOKS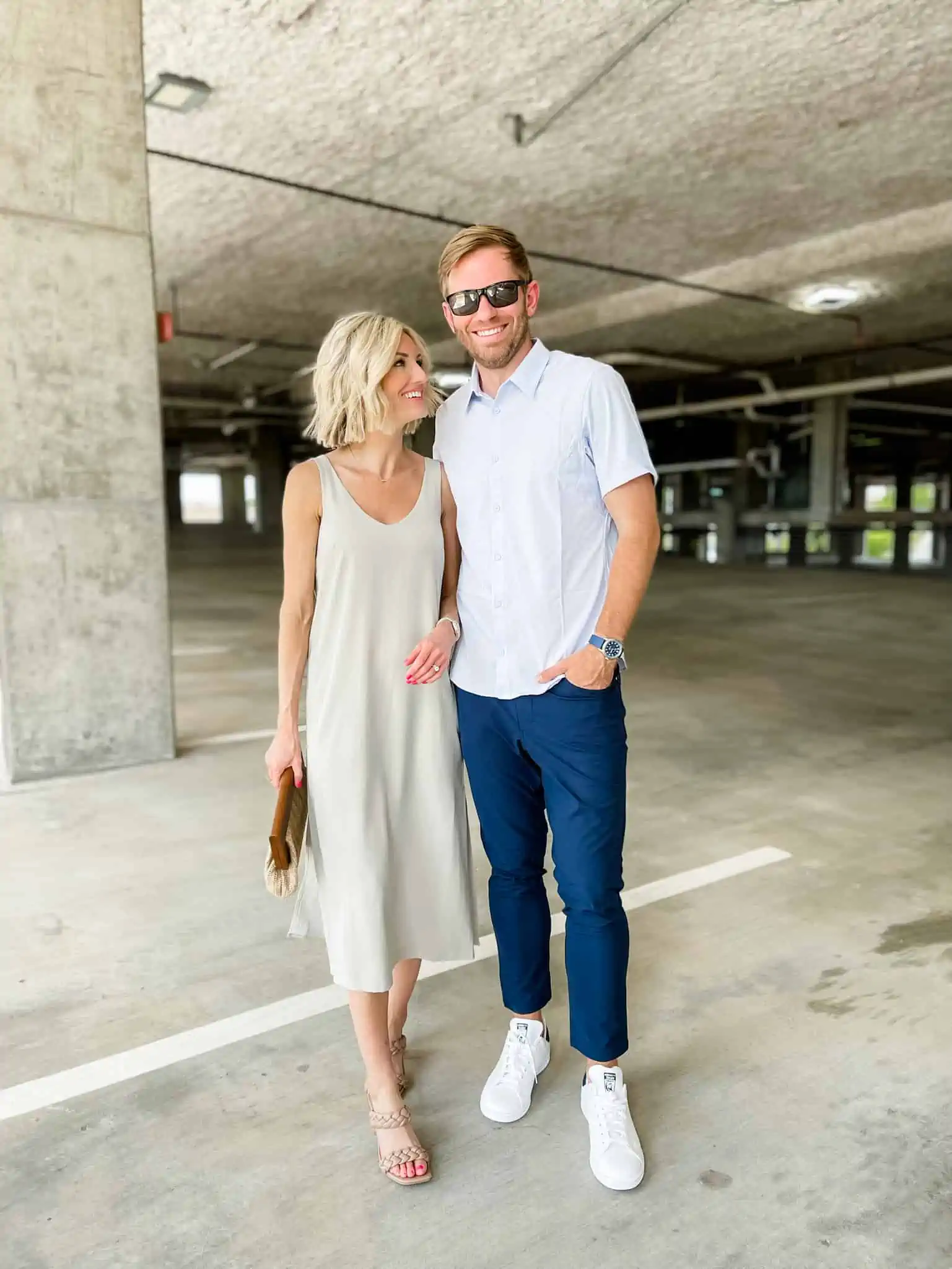 This dress is the perfect intersection of comfort and chic. I love that the fabric is lightweight and the cut is loose-fit, making this dress breathable for the summer months. The wide cut v neckline is extremely flattering. Style it with heels and a clutch for a more elevated look. You can also style this casually by pairing it with sneakers and tying a sweatshirt around your waist.
Anytime we have a date night, Chris usually opts for his slim fit Golf Pants. These can easily be dressed up when paired with a button down and bomber jacket. Chris will also wear these to go golfing and to meet friends for lunch! He loves just how versatile they can be.
SHOP OUR LOOKS

If you're ready to refresh your wardrobe, Chris and I highly recommend lululemon! We've rounded up a few more of our favorites from lululemon for you below.
SHOP CHRIS' PICKS

SHOP BRITTANY'S PICKS

Let us know in the comments below your favorite look from todays post!