As you all know, over the past few months Chris has been training to run in the St. Jude London marathon! As an avid runner he is all about quality pieces that look on trend, but are built to last. I'm not joking when I say he has worn lululemon every single day for months as he has been working to build up his endurance. He loves his lululemon pieces so much that when they dropped their new fall arrivals for her + him, we had to check them out. Although I'm not a marathon runner, I can always get behind cute new arrivals for fall!
If you're interested in hearing more about how you can support Chris in raising money for St. Jude, check out this post!
SHOP LOVERLY GREY'S LOOK

You all know I've been a lululemon lover for quite some time. On those Saturday mornings when we decide to grab the girls and go on a family walk, it's nice to have a comfy pair of shorts and tee combo to throw on. The material is super soft and great in case I break a sweat. I usually grab a light jacket to layer over the top. I especially love the color of this one! It's perfect as we transition into fall.
This jacket is one that you can easily throw on over a classic white tee and pair with jeans. Another great style option would be to pair it with leggings and sneakers for a comfy travel day look. It's perfect because it's light weight but still keeps you warm when it's chilly outside! I also love that you could easily toss this in your bag when you're walking through the airport and it wouldn't take up too much room.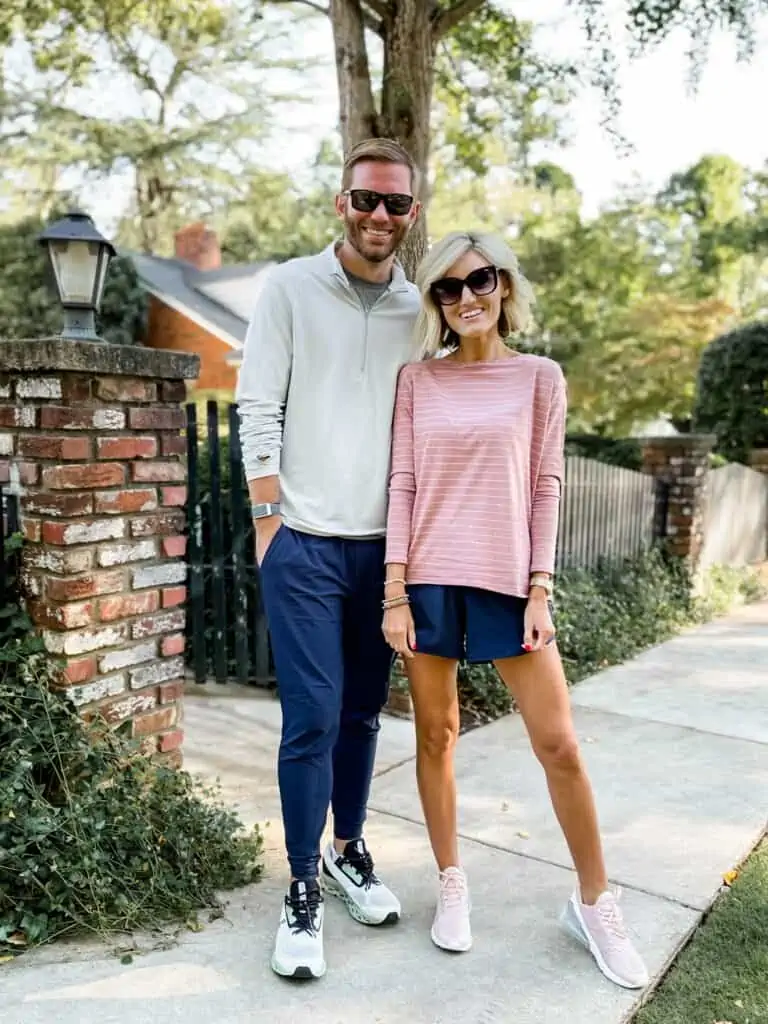 SHOP CHRIS' LOOK

Chris has had these joggers for a while now and loves them! Anytime lululemon releases a new color option he always grabs a pair because the fit is perfect. They are super comfortable, without looking like you just rolled out of bed. He prefers to pair them with a tee and quarter zip popover for a casual fall look. This is his go-to outfit when we are short on time and need to get out the door!
SHOP CHRIS' ALL-TIME LULULEMON FAVORITES

As I mentioned above, Chris has been living in lululemon lately! There are so many good staple pieces that he has been raving about. I'm rounding up a few of his favorites in case you are looking to spruce up your man's athletic wardrobe or want to get a jump start on your holiday shopping. These are all tried and true favorites that Chris wears on the regular.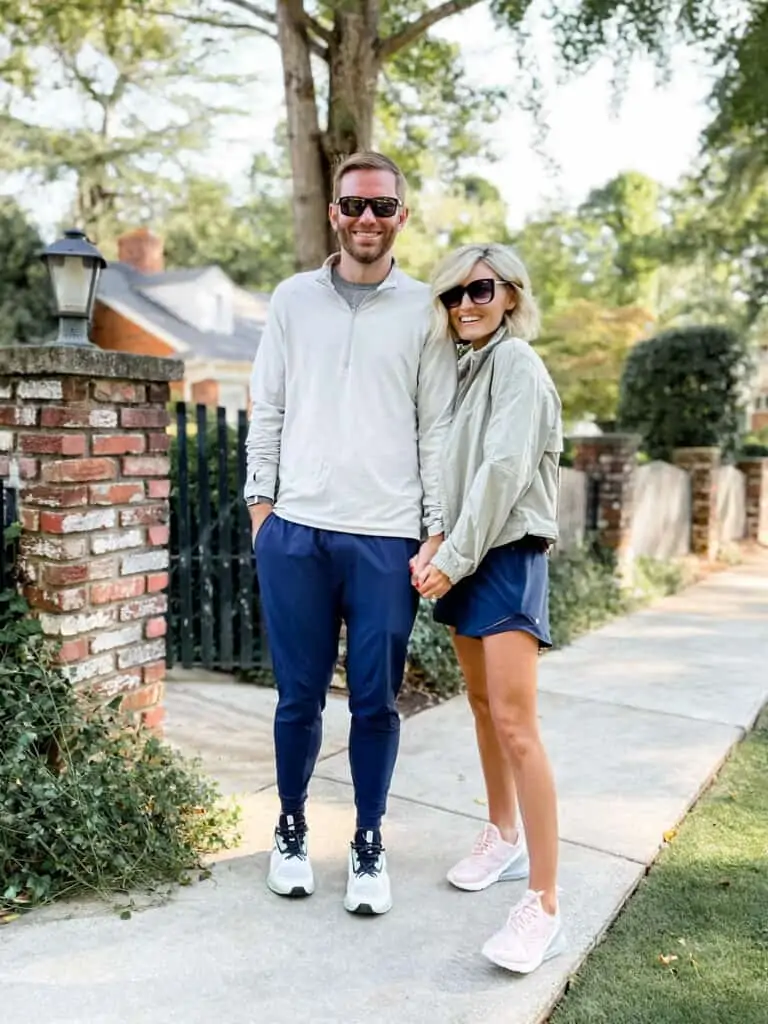 I couldn't help but fill up my shopping cart with all the new fall arrivals at lululemon. I'm loving all the new color options! Plus, the weather is finally starting to cool off a bit here in Georgia, which means legging and sweatshirt season is upon us!
SHOP NEW ARRIVALS FOR HER