One of my go-to wardrobe staples for summer is denim shorts! I can't resist a great pair of denim shorts, because they are one of the most versatile pieces in your spring and summer wardrobe. I'm so excited to show you 10 ways to style them in today's post. We have everything from casual Sunday vibes to beach trip looks and more!
SHOP MY FAVORITE DENIM SHORTS

10 Ways To Style Denim Shorts
Denim Shorts and Graphic Tee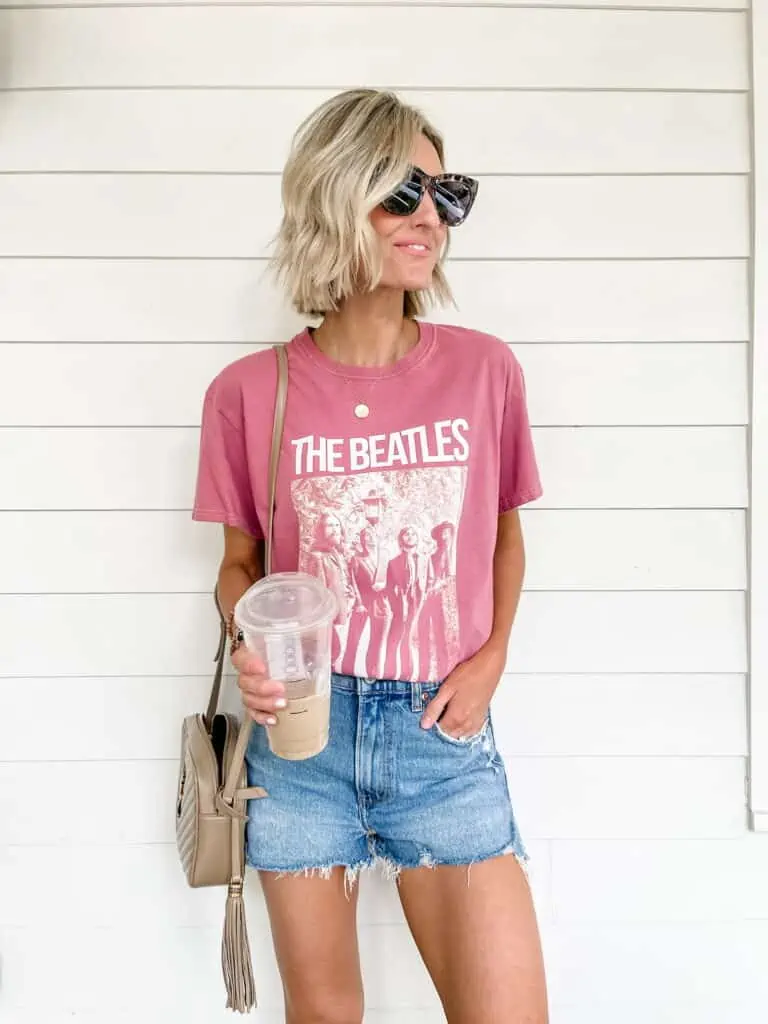 An easy and casual summer look it to pair a graphic tee with your favorite denim shorts. You can opt for a simple front tuck or if your shorts are high waisted knot the front. Pair with sneakers or sandals to complete the look.
Denim Shorts Over a Swimsuit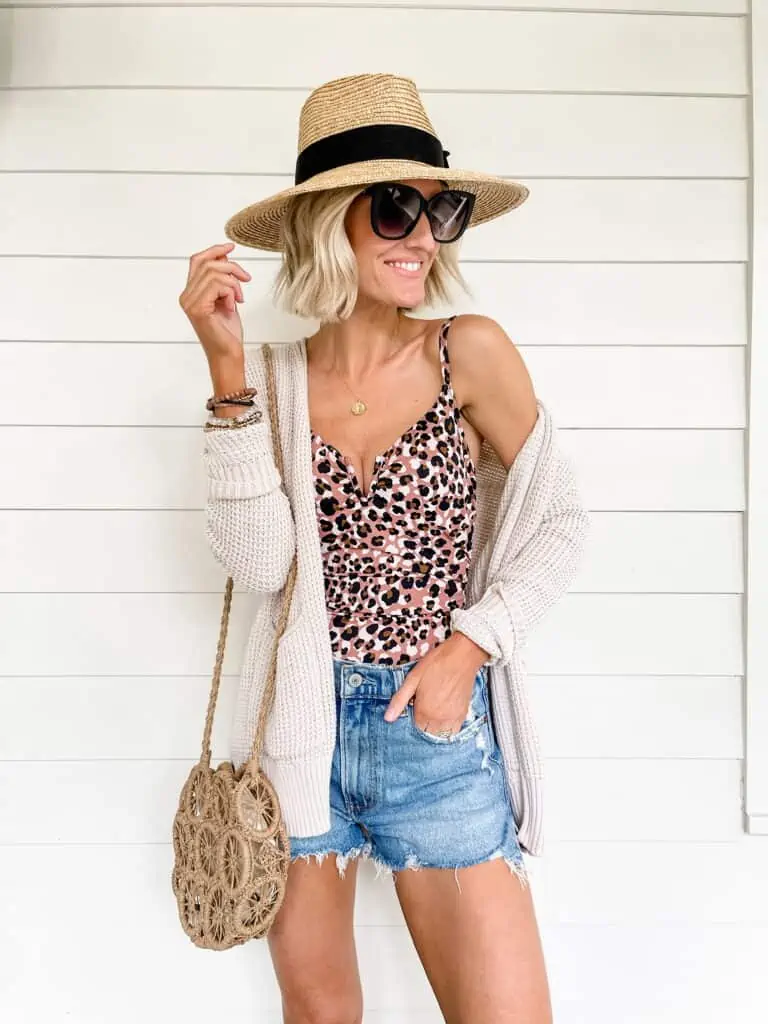 One of my must-pack summer essentials when we are going to the beach is always a few pairs of denim shorts. I love that I can throw them over my swimsuit and add a cardigan over to top in case you pop into a restaurant mid afternoon. This way I'm covered up but still look cute!
Denim Shorts and Floral Top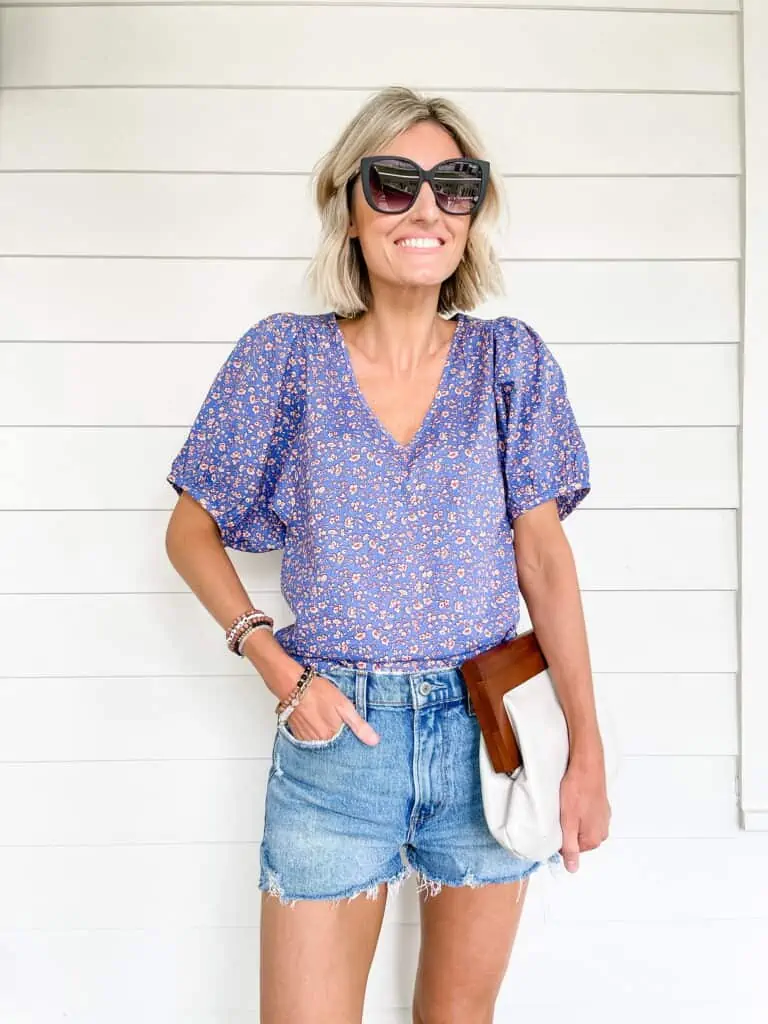 For a girl day out sopping or meeting a friend for coffee, pair this sweet floral blouse with denim shorts. You can add a wedge to dress up the look or just stick with sandals for a more casual vibe.
Denim Shorts and Utility Jacket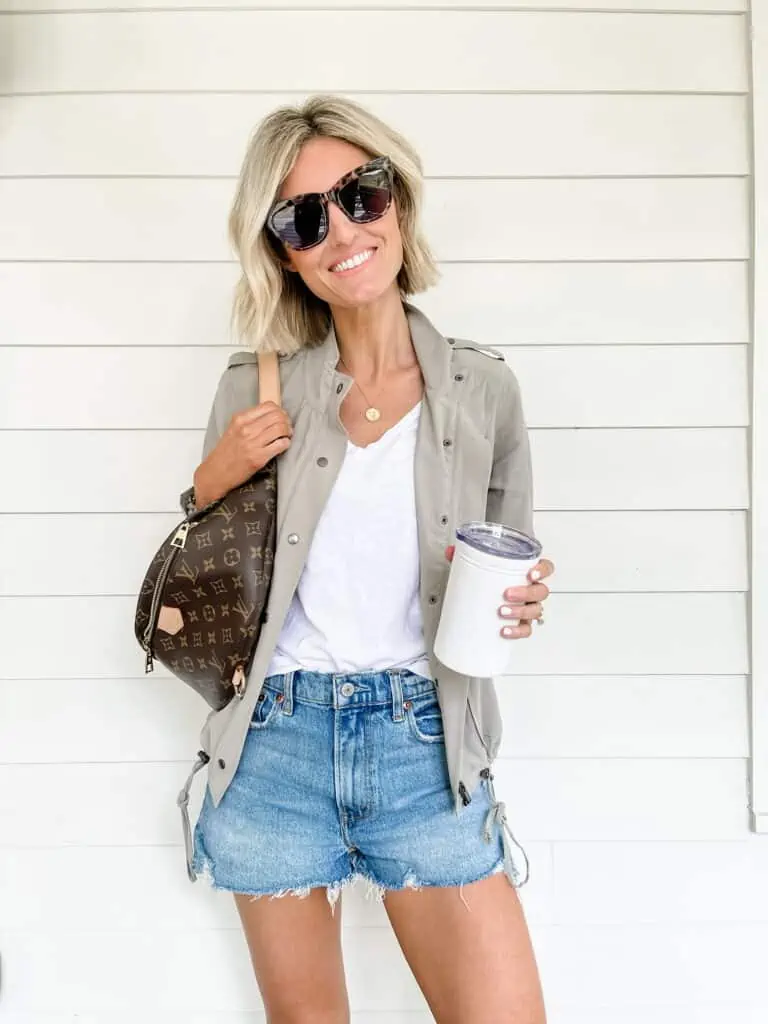 This look is perfect for those chilly spring mornings. This light weight jacket ass to the looks, while also keeping you warm! Layer a plain white tee under neath and pair with gold jewelry to complete the look.
Denim Shorts and Hoodie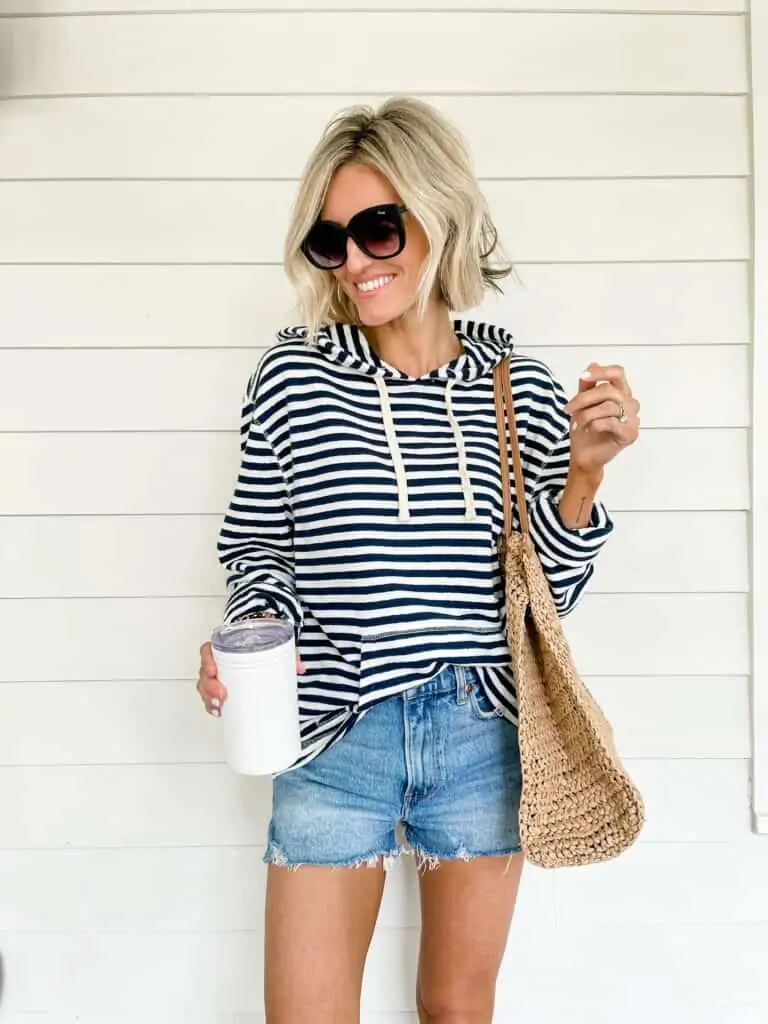 Would you believe me if I told you this is actually a men's sweatshirt? I may or may not have borrowed it from Chris and never gave it back. It's seriously so comfy though and I love the beachy vibes it gives off. Pair with a woven or straw handbag to complete this look.
Denim Shorts and Blouse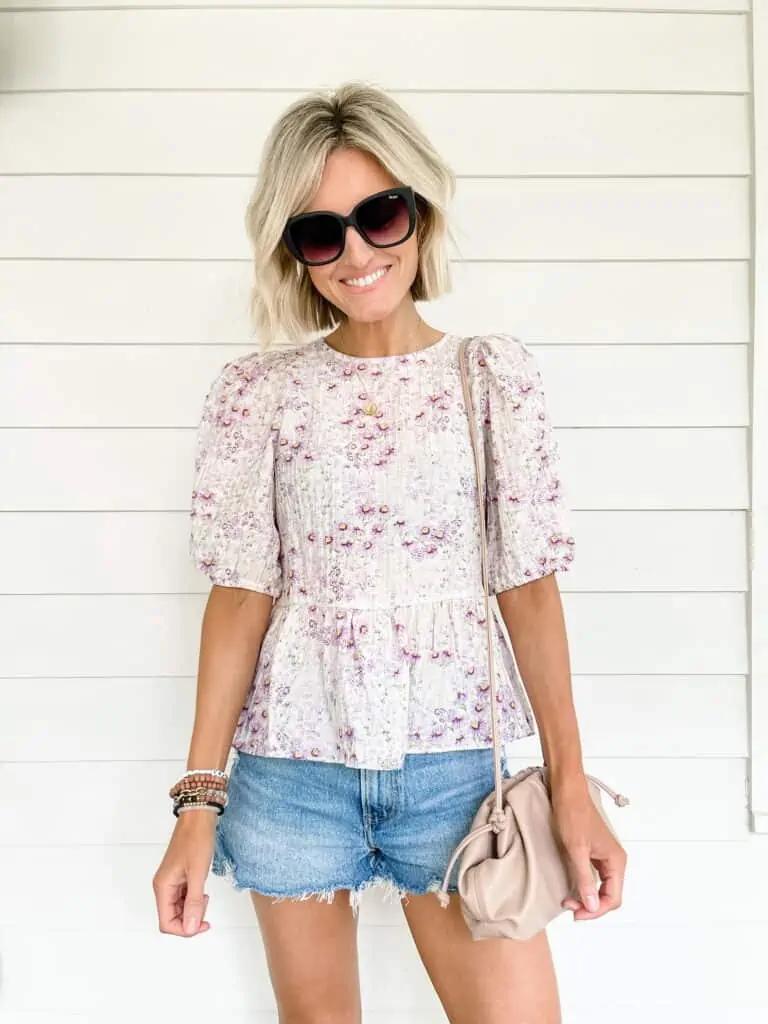 For a day out running errands, but you still want to look cute, pair a floral peplum top with your favorite denim shorts. Add a blush toned crossbody and stack some bracelets to accessorize the look.
Denim Shorts and Striped Button Down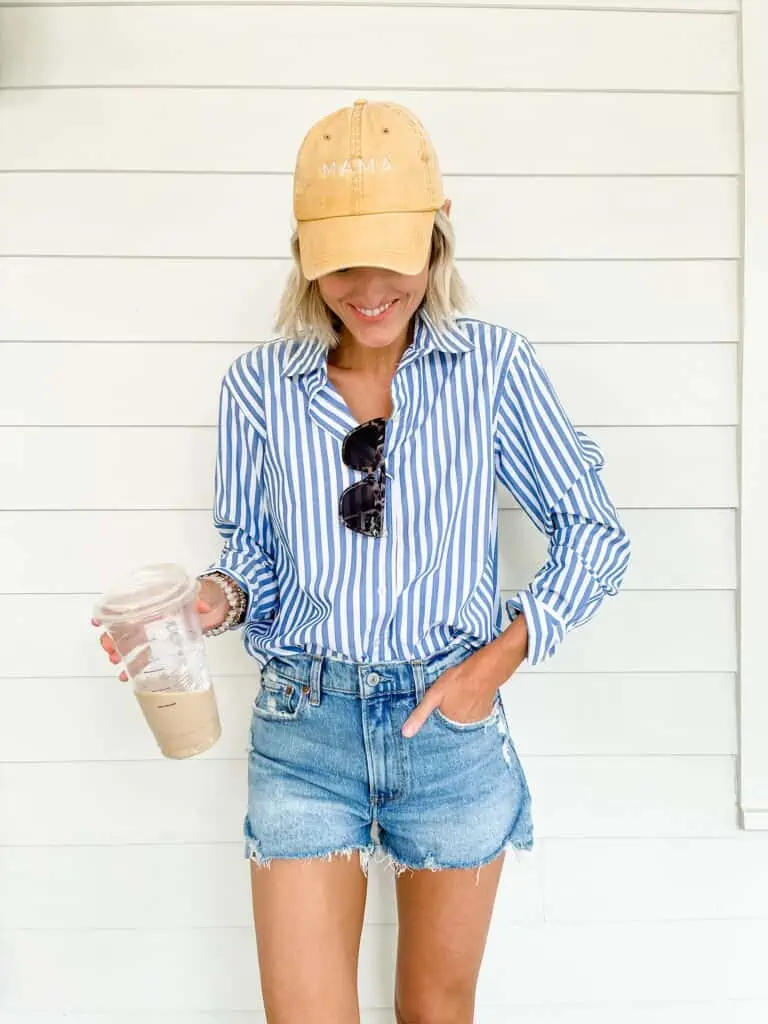 For those unwashed hair days, pair you favorite baseball hat with a stripe button down and denim shorts. I would wear embellished sandals or white sneakers with this look.
Denim Shorts and Puff Sleeve Blouse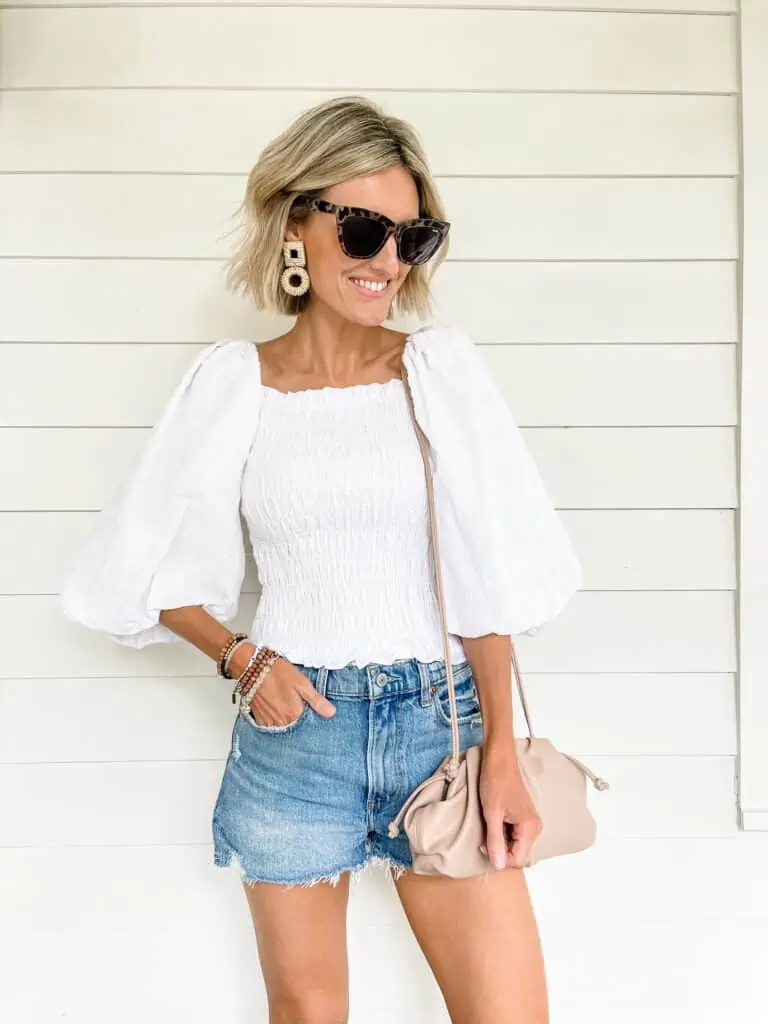 This statement blouse is perfect for brunch with the girls! I've paired it with these rattan earrings and stacked bracelets to give it a more elevated feel. Keep you handbag simple with a small crossbody, to keep the attention on the blouse.
Denim Shorts and Sweater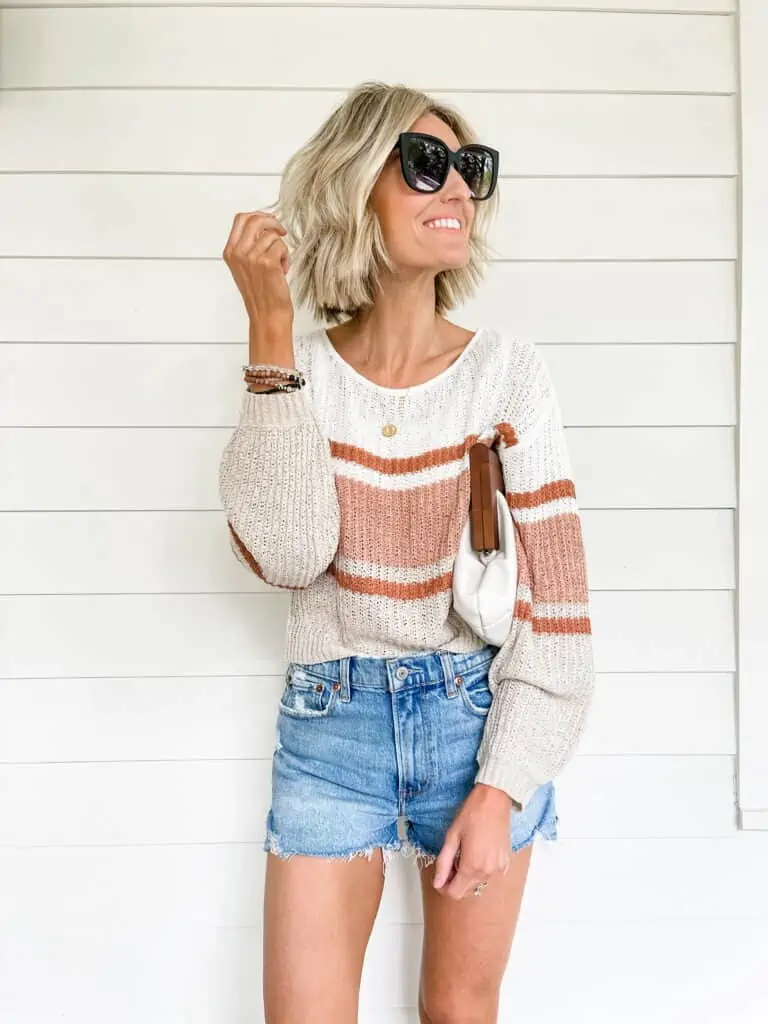 For a dinner date, front tuck a summer sweater into your shorts and pair with sandals. This look gives of a n effortless vibe and will keep you warm in a chilly restaurant at night!
Denim Shorts and Kimono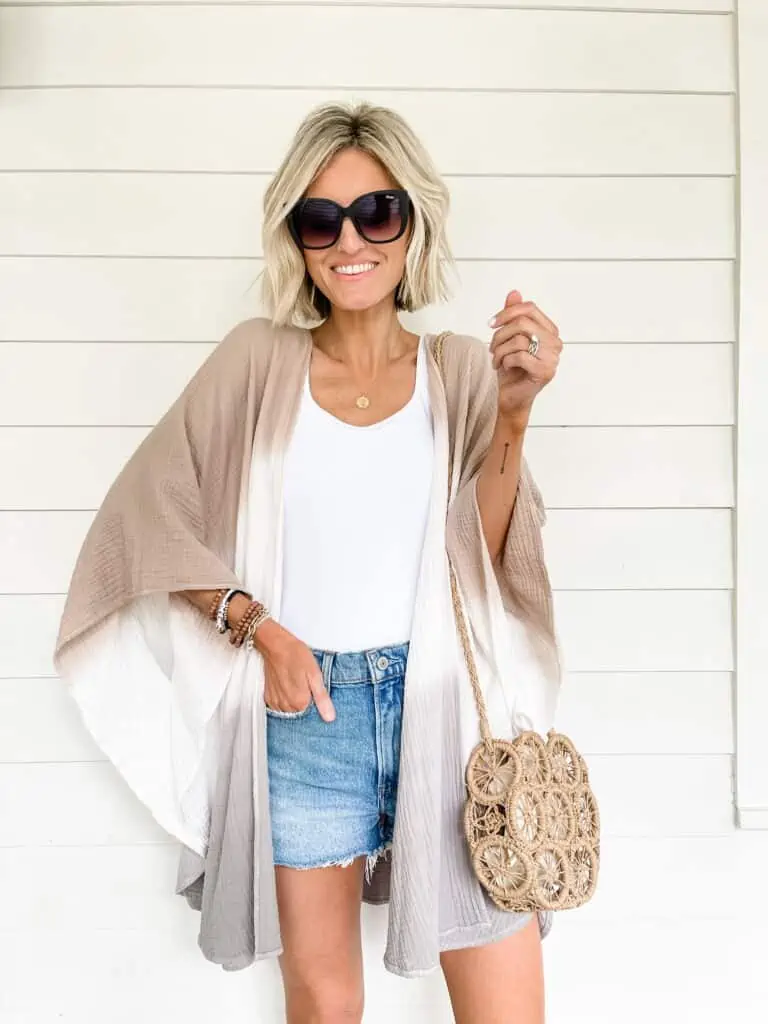 Another easy way to dress up your denim shorts is to add a kimono over the top! I love this ombre on because it's light weight and neutral, giving it a more elevated feel. You could also layer this same kimono over a swimsuit. The options are endless!
Which look was you favorite?
Pin this post to come back to it later!