Let's talk hair! I have thick, naturally wavy hair that gets pretty frizzy in the Georgia summers. I currently try to wash my hair every three or four days and load up on dry shampoo in between washes. I've recently been trying two new hair products that have helped me have shinier hair and stretch to that fourth day between washes. Insert Colleen Rothschild Hair Care Essentials.
The Hair Care Essentials kit includes the Quench and Shine Restorative Mask and the Smooth and Shine Hair Serum. I having been using the mask once a week and the serum every time I wash/dry my hair. The mask can be used as everyday conditioner or just used from time to time. The serum is great to use before you dry your hair but can also be used on dry hair to tame extra frizz. I've used it both ways already and love it.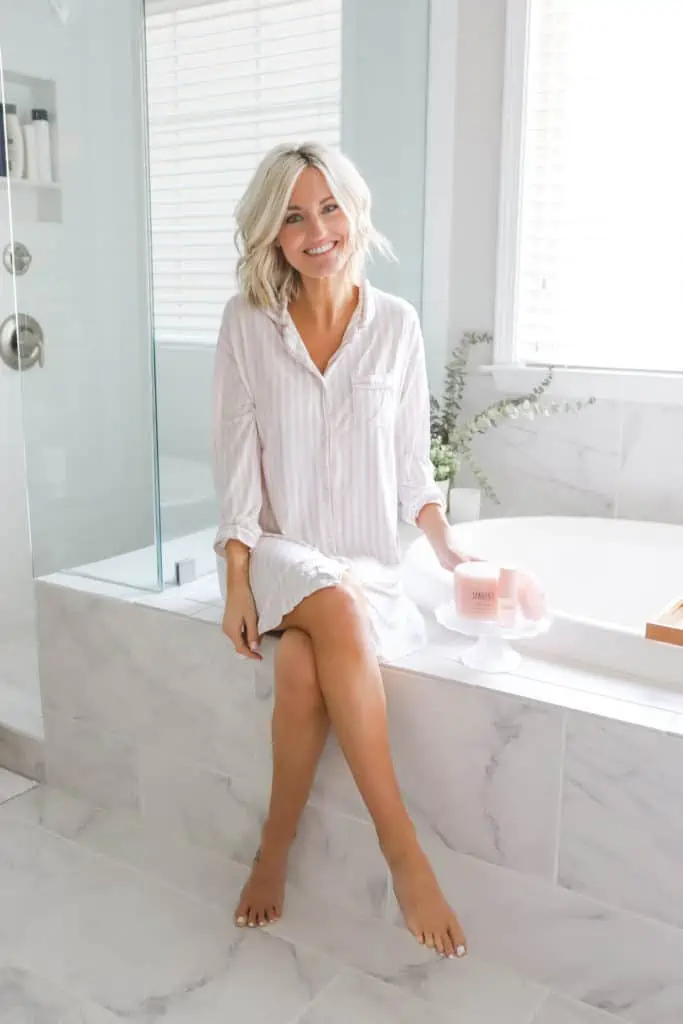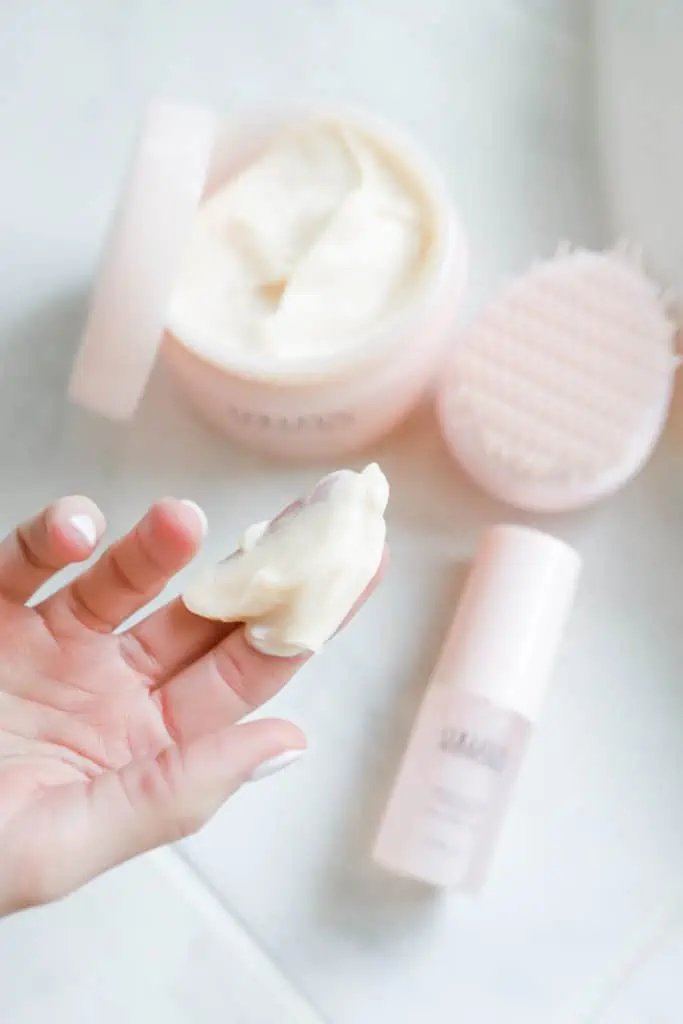 These two products are new to the Colleen Rothschild family. I've previously used their skincare and was really excited to try their offerings in the hair care space. I actually talked with THE Colleen Rothschild in Texas a few weeks ago. I met Colleen three years ago and love catching up with her at the RewardStyle Conference every year. It was really fun talking with her about the new line and getting the inside scoop from her – she's the one who told me about using the mask as a daily conditioner.
The Hair Care Essentials kit is currently on promo for $34 (It's a $48 value). I'm not sure when this deal will end so I would grab it while you can! I'm excited to continue using the products and will keep you posted with my thoughts on them.
Thank you to Colleen Rothschild for sponsoring today's blog post. As always, all opinions are my own!