Scrub Island has been a spot that I have wanted to visit for a long time! When we were approached with the opportunity to visit and review the resort, it was a no brainer for us! We packed our bags, kissed Collins goodbye and headed off to the perfect island getaway!
The travel required to get to Scrub Island is intense but very fun with lots of sites to see. We flew from Atlanta to San Juan then took a small eight person plane from San Juan to Tortola. This was such a fun flight thanks to Cape Air. I've flown Cape Air one other time and would highly recommend them. From Tortola, we caught a ferry boat that took us directly to Scrub Island. We were welcomed by the nicest staff with a tropical cocktail, making the long travel day completely worth it.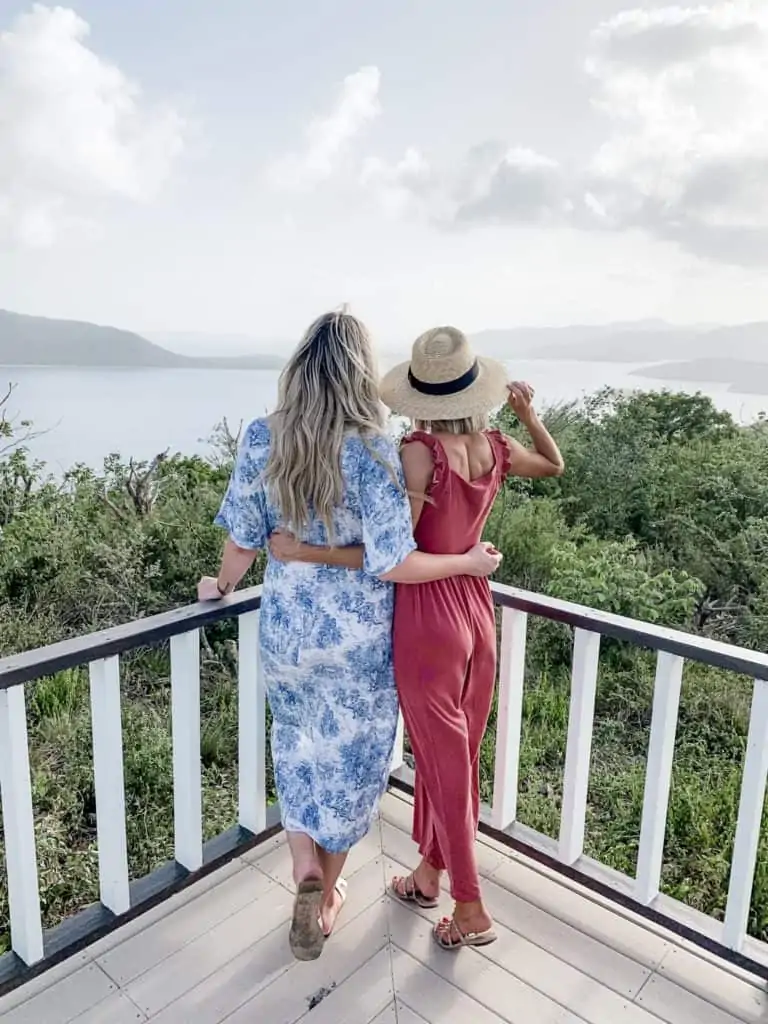 We stayed in a four bedroom villa – The Reef – that overlooked the ocean with quite the view. Anna and I brought the guys along and this villa was more than enough space for the four of us. This house would be ideal for four couples to rent. There was a large kitchen, laundry room, private balconies, an infinity pool and an outdoor shower. We spent a lot of time lounging poolside at our villa because the view and privacy was just too nice to give up. It was also the perfect spot for a late night pool party!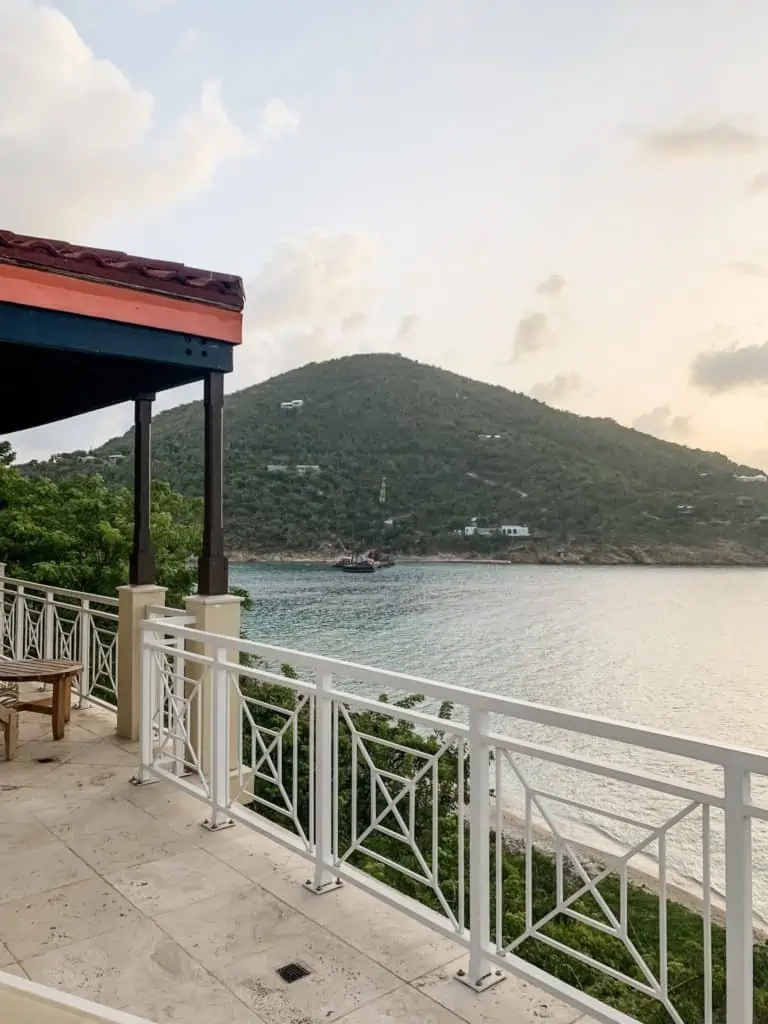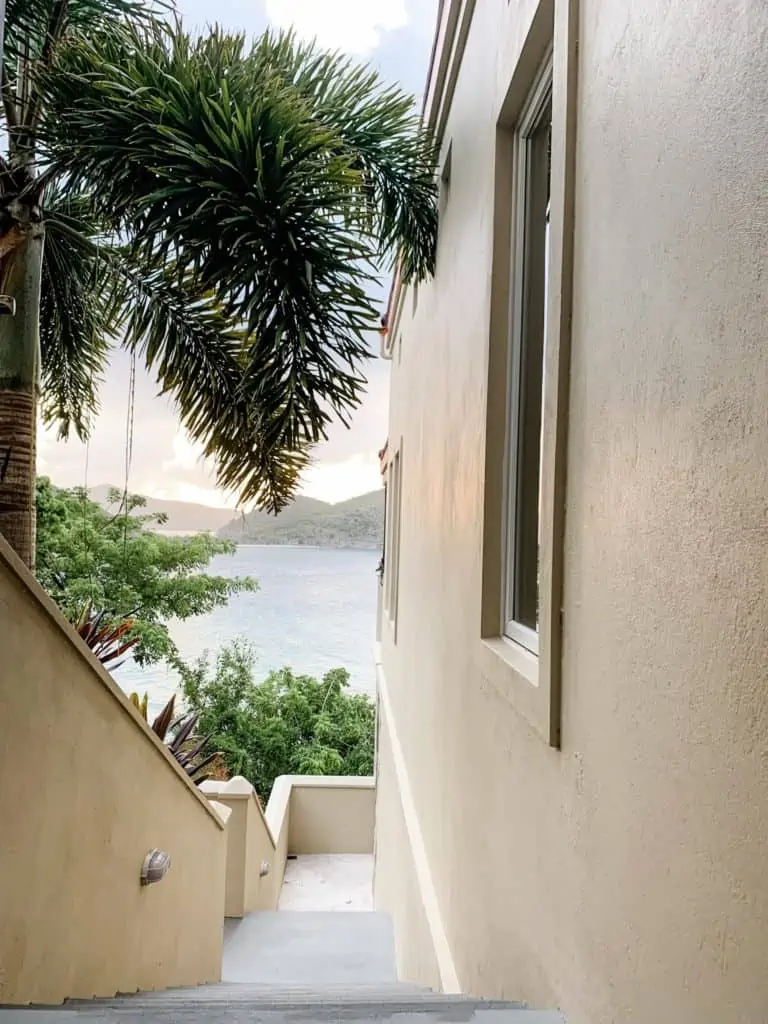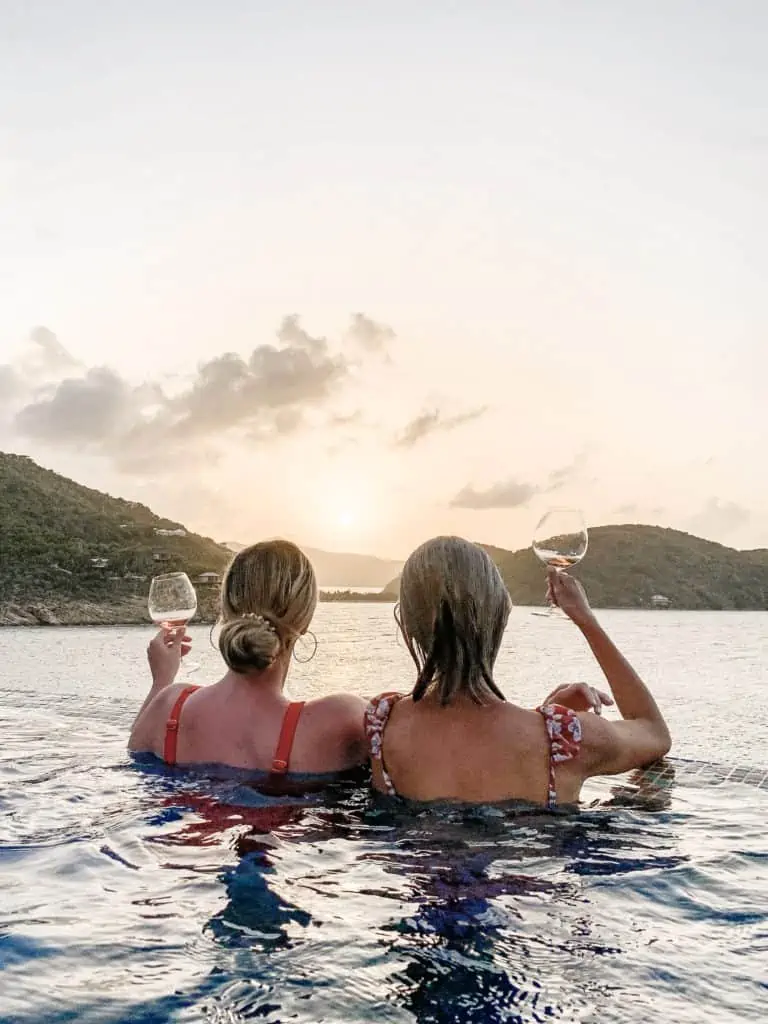 Floral Dress \\ Matching Swim Suits
The food at Scrub Island was AMAZING! Every meal was so good. The resort is not all inclusive so you will be paying for food and beverage throughout your stay. We ate breakfast and lunch at Donovon's Reef and enjoyed dinner one night at Cardamom. The steak at Cardamom was one of the best steaks I've ever had. We also enjoyed a few of their appetizers before our meals and were very impressed. This meal will be a pricey one but it would be great to celebrate an anniversary or special event while you are on vacation! There is a coffee shop and deli on the property that is the perfect spot to grab a quick lunch. They also have a market so if you forget anything or want something to snack on, this spot is great for that. We grabbed a few bottles of wine and enjoyed that by the pool one night.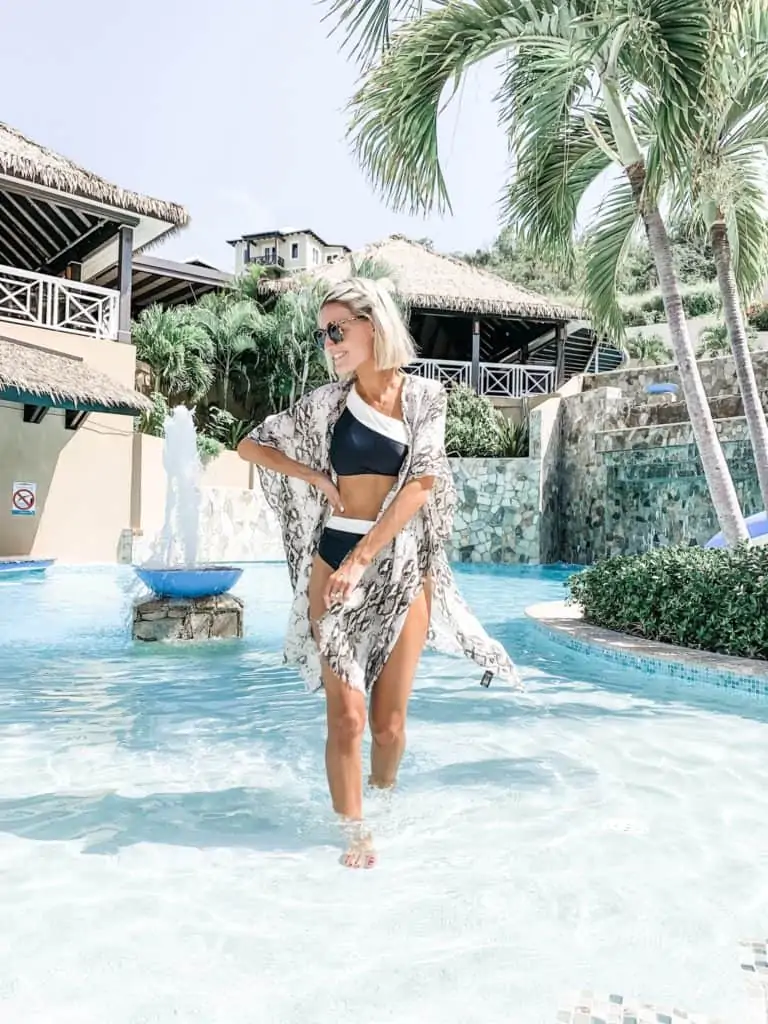 Chris and I had an amazing spa experience the day before we left Scrub Island. Whatever you do while on Scrub, make sure that a visit to the spa is included. I would suggest giving yourself plenty of time to enjoy the view before and after your treatment. The spa is built into a cliff that overlooks the water. They have a large outdoor patio and pool where you can relax while you wait. I did the Hot Stone Massage and Chris did the Sailor Massage which involved both hot and cold stones. Anna and Nathan had Spa appointments scheduled but due to the hurricane approaching the Islands, we had to leave a day earlier than we expected. They are first up for spa treatments on our next adventure!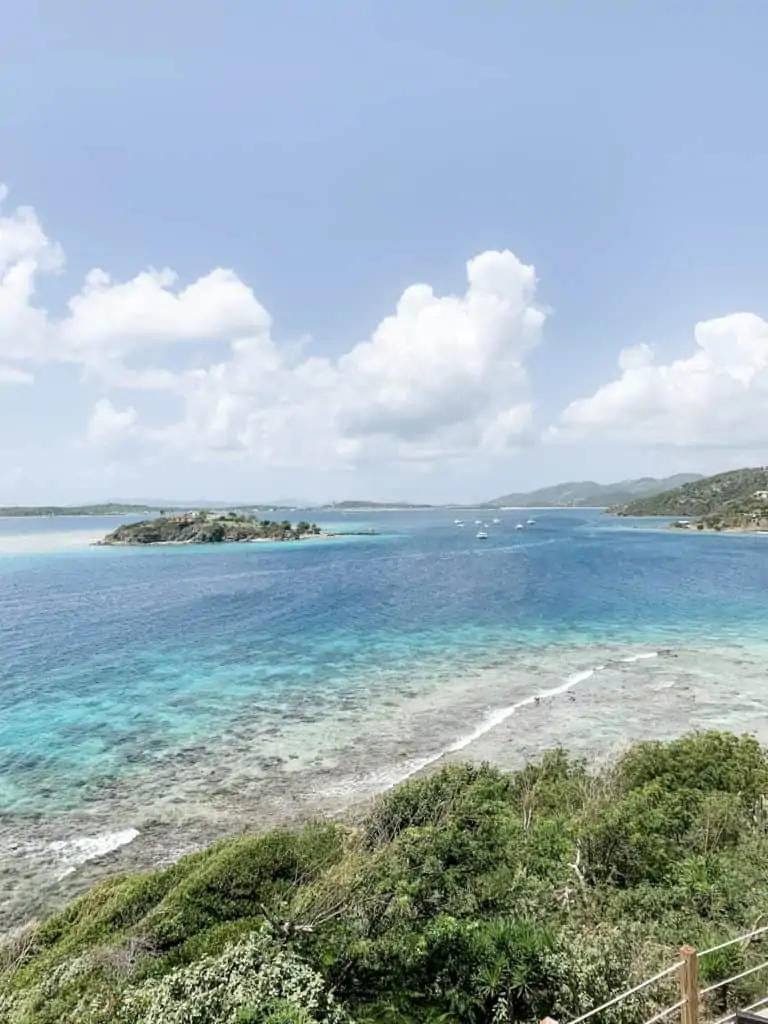 Scrub Island is a great vacation option if you are looking for a very relaxing, calm vacation. There is one main private beach that is ideal for lounging all day. There is a bar on the beach and you can order food from one of the restaurants and they will deliver right to you. The resort has a large pool that has two levels, complete with a waterslide. They also offer sea kayaks, paddle boards, fishing, snorkeling, sailing and more. I would also recommend checking with the concierge for additional activities that are off property. They were several boating excursions that looked fun!
Another great part about Scrub Island Resort is that it is a Marriott property so you can use points to book. This was a huge selling point for Chris because he loves earning hotel points! Let's just say that he would be best friends with the Points Guy.
We ended up leaving a day early due to Hurricane Dorian but I wouldn't let that stop us from returning to Scrub Island. Our entire experience was amazing and I can, without a doubt, recommend this as a vacation spot we would return to. The staff was very friendly and you could tell they aimed to please. While we were on island, I did get a few questions about if the resort is good for kids. I honestly wouldn't bring Collins to Scrub Island until she is much older because there isn't a ton of additional kids activities. Think of this spot as a great vacation that would be kid-free.
Anna put together a little video recap of our trip! Hope you enjoy it.
Thank you so much to Scrub Island Resort for having us. We had an amazing time and we can't wait to return soon!