One thing I love about our new house is the outdoor space. The front porch has become one of my favorite spots to sit with Hazel. I wasn't sure if I wanted to put chairs or a bed swing on this side of the porch but I knew I needed seating ASAP. The bed swing is still something I'm considering but was a bigger project than I was prepared to tackle a few days/weeks before Hazel was born.
Insert Walmart.
I found the cutest patio conversation set at Walmart by Betters Homes and Garden. The chairs are sturdy and very comfy. The assembly time was less than 30 minutes – which Chris and my dad loved! And the set comes with a side table and cover for all three. Overall I've been incredibly pleased with this purchase and sit out there daily.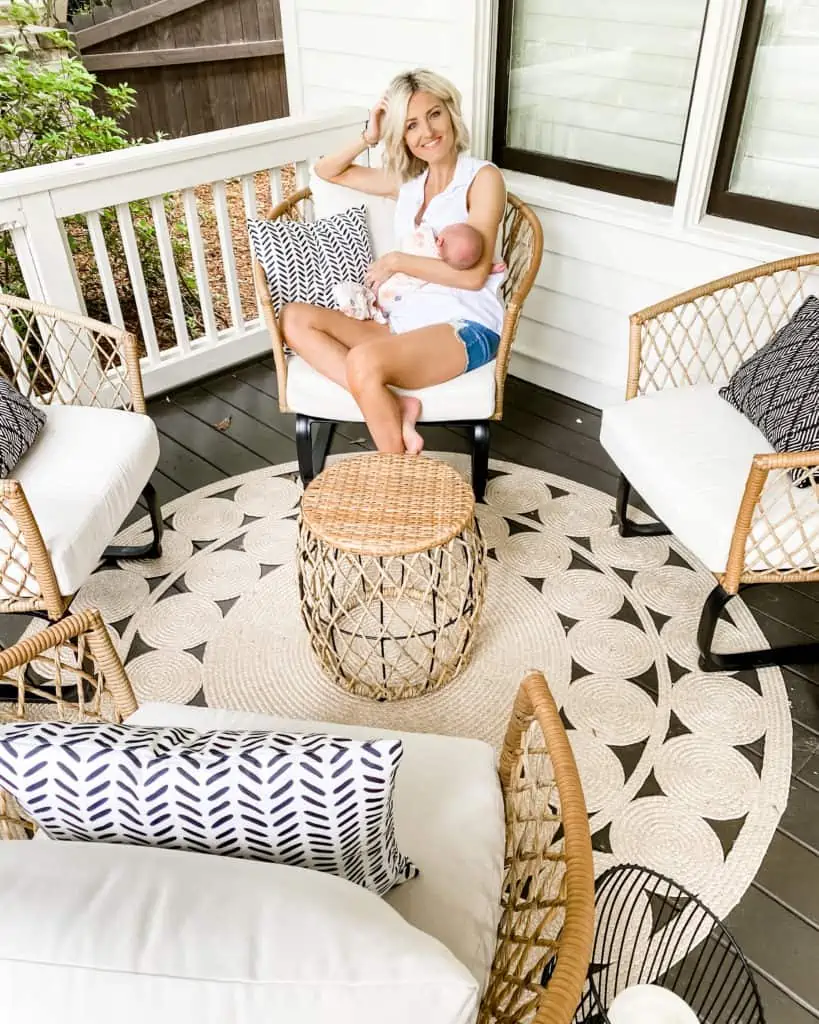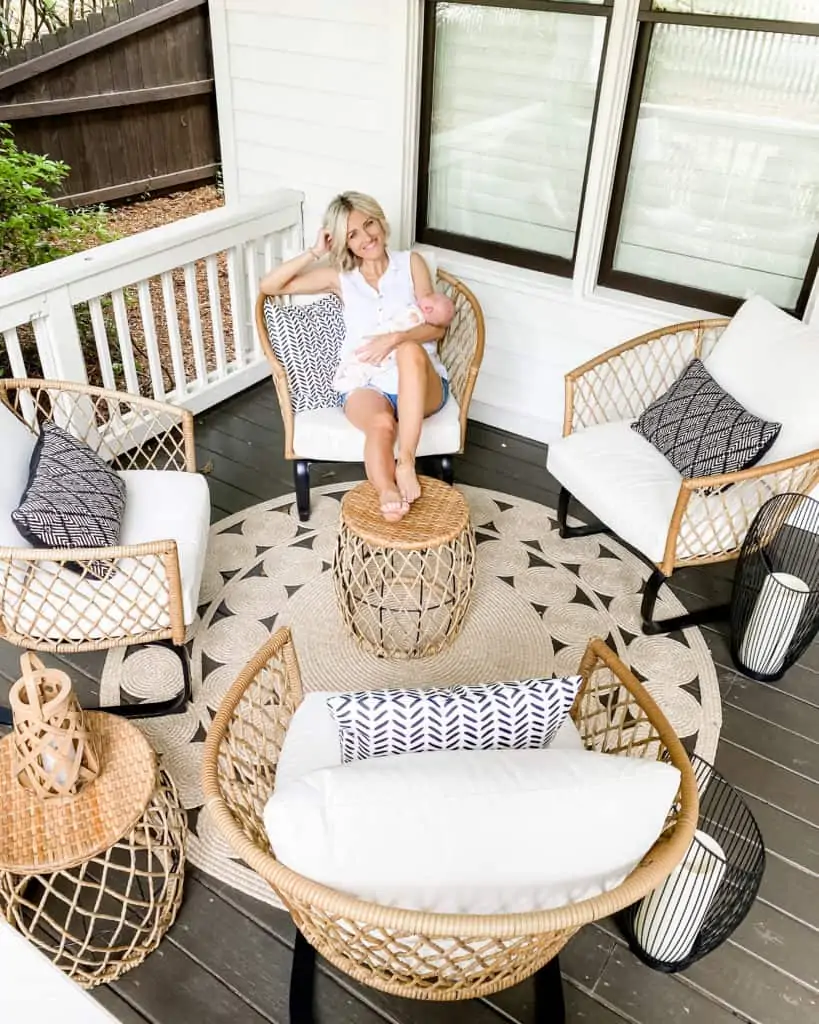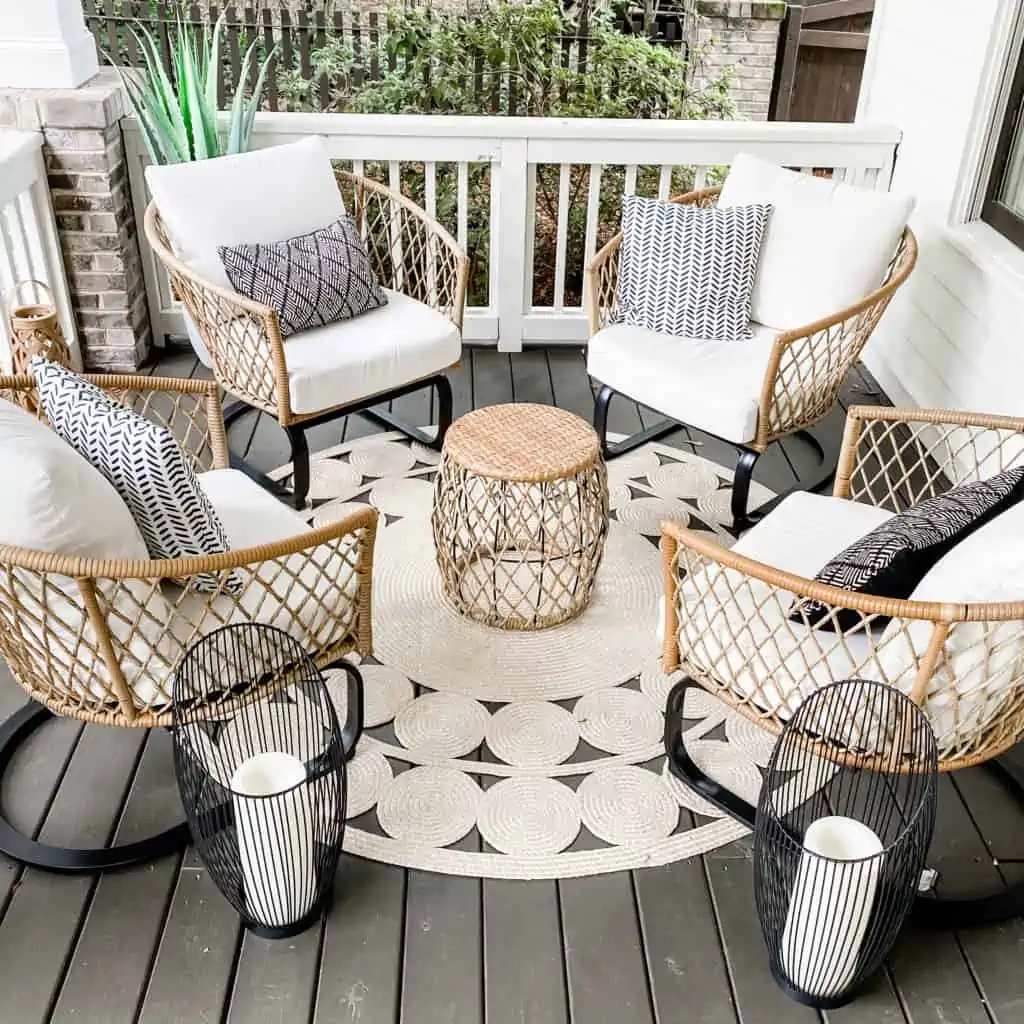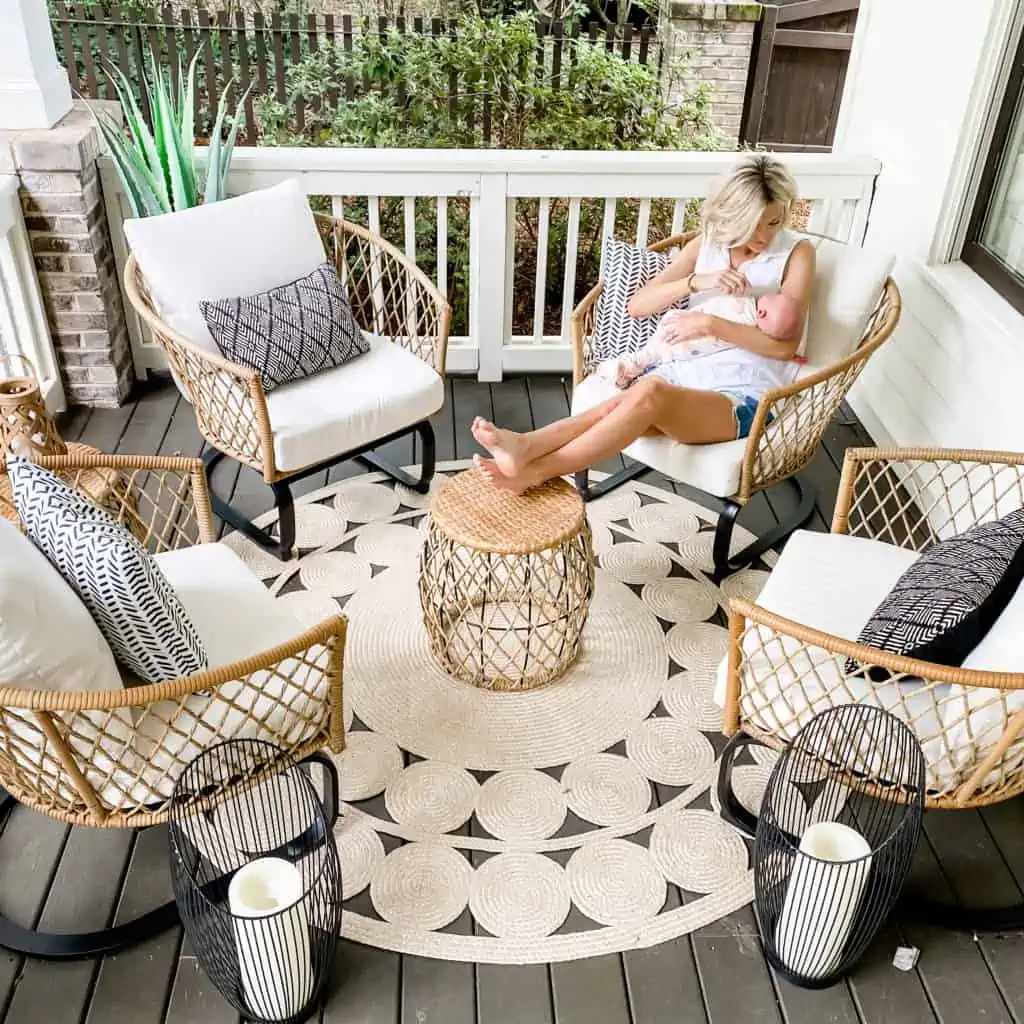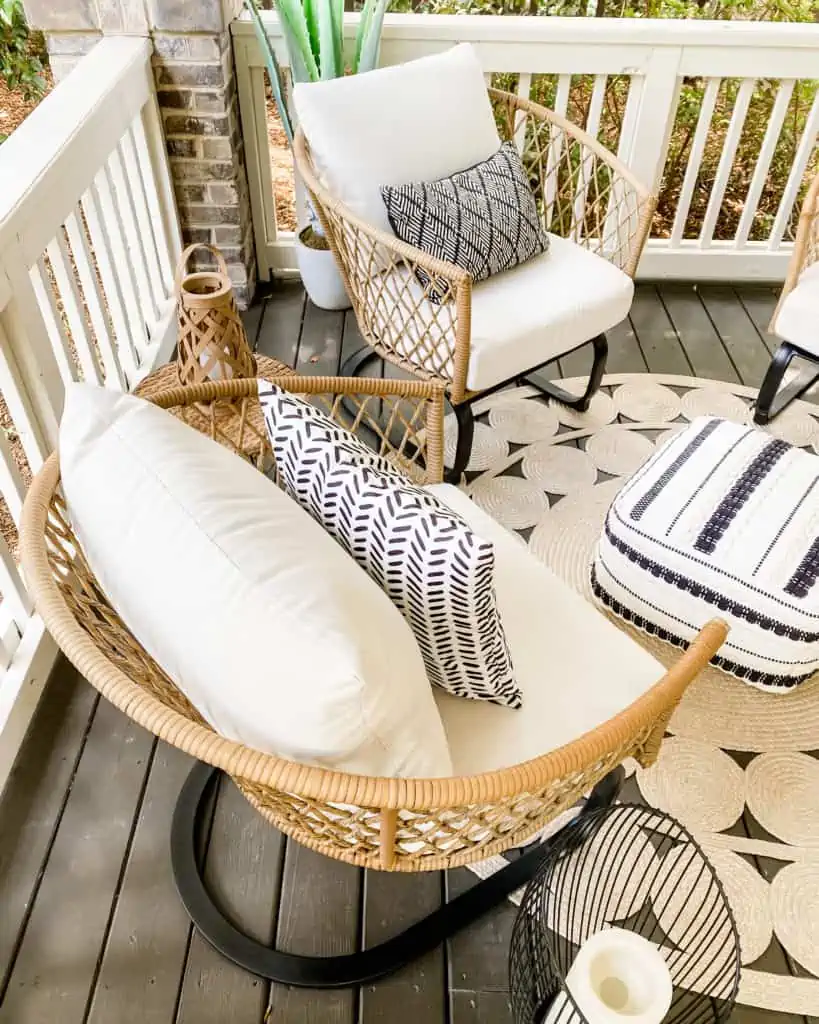 3 PIECE CONVERSATION SET \\ RECTANGLE PILLOWS \\ SQUARE PILLOWS \\ LANTERNS \\ SIMILAR RUG \\ CLEAR DRINKING GLASSES

This set has since sold out but does come back in stock from time to time. In fact, that's how I was able to get my second set. My parents were over one night and we were all on the porch. The guys were standing and my dad made a comment about how nice it would be to have another two chairs. I started closely watching the restock and a few days later I was able to snag another set! It arrived quickly and bam, easy to set up again.
There are several similar sets from Walmart that I'll include below. I also found a few fun decorations that really helped bring the space together. Walmart has so many options when it comes to DIY projects that can be as simple as planting flowers to setting up patio furniture. Can't wait to share how I'm decorating our backyard next!

Today's post is sponsored by Walmart. As always, all opinions are my own.