Happy Work Wear Wednesday! Excited to share this leopard print blazer with you. I've been looking for an animal print blazer that isn't too heavy and was excited to see this option from JCPenney. It's incredibly lightweight, which is perfect for transitioning into fall. The best part about this blazer is that you can style it several ways for work and for play.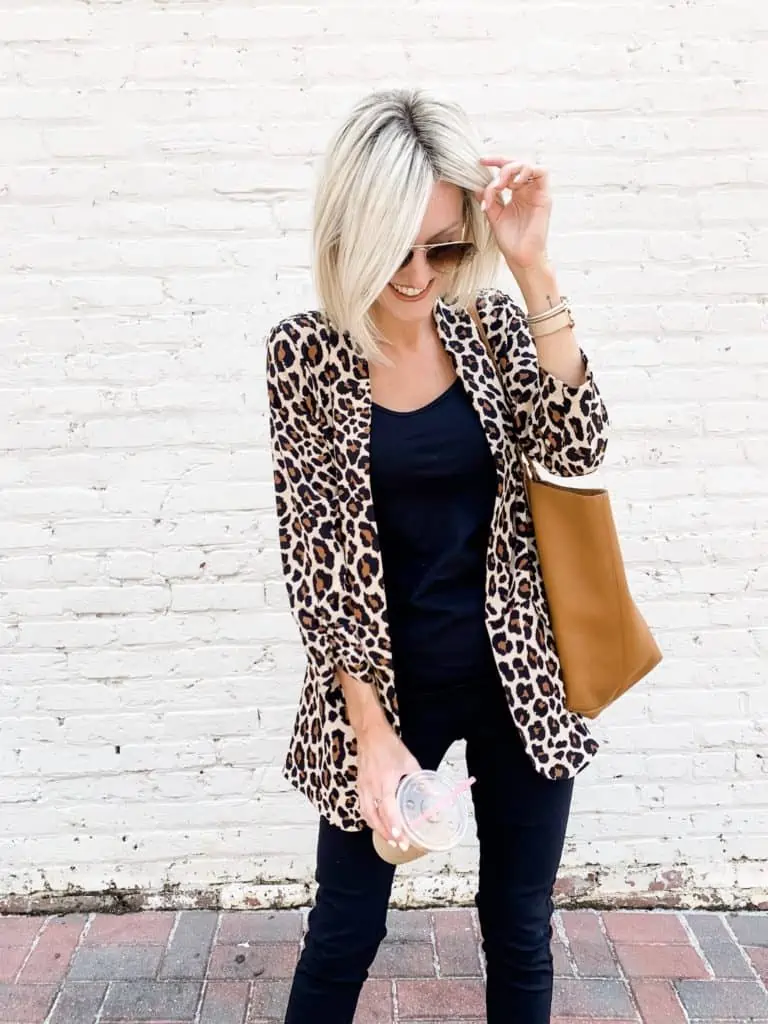 Today I'm wearing it with pull on black pants that are also available at JCPenney. This brand tends to run a little big so if you are between sizes, go down one. I wanted a sleek look so for the top I have on a black cami that will also double as a layering cami for other looks. It's true to size and is only $5! Available in several other colors too!
The blazer is true to size and I have on a size small. It's also available in a pretty cardamon color that would be great for fall if you don't want the pattern. Make sure to check out my stories today for a few other ways to style it!
Thanks to JCPenney for sponsoring today's post! As always, all opinions are my own!