Is it just me or does a girls night out feel like food for the soul? I love getting together with my girlfriends to sip on glass of wine, laugh and chat about all the things! I'm sharing 10 girls night out outfit ideas so that the next time you show up to your GNO, you look like a ten!

9 Girls Night Out Outfit Ideas
Floral Blouse and Mom Jeans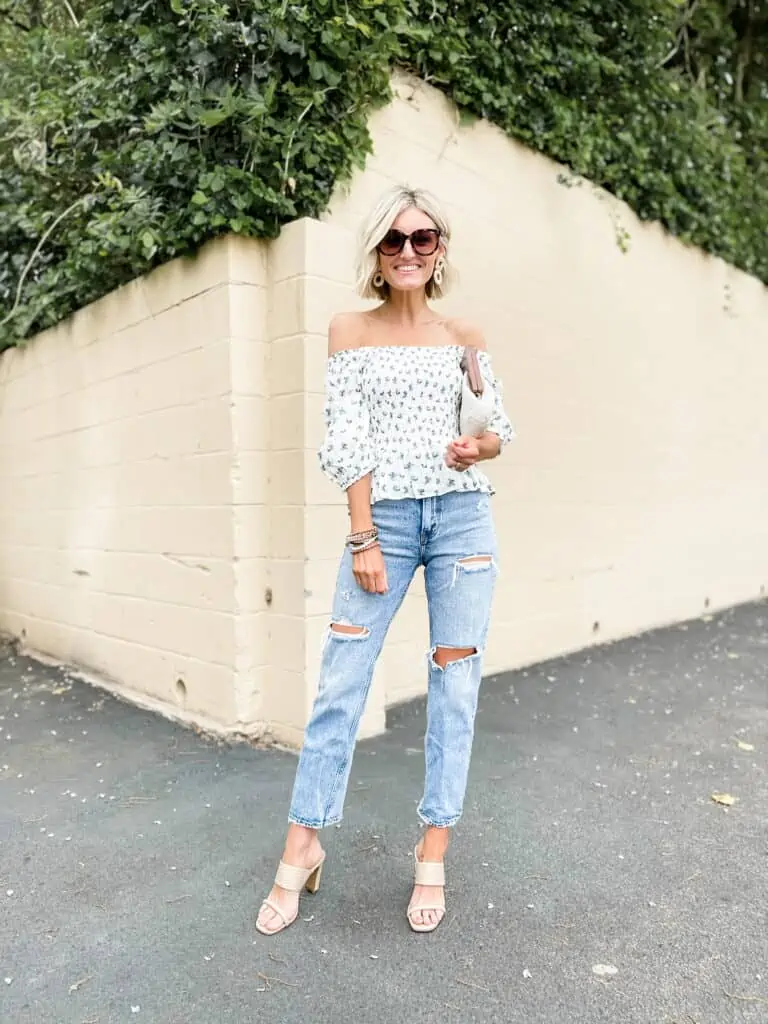 An effortless girls night out outfit idea is pairing a statement top with mom jeans and adding a heel. I love this dainty floral one because you can wear it off the shoulder for a flirty vibe or pull it up if you don't feel like wearing a strapless bra.
Crop Top + Midi Skirt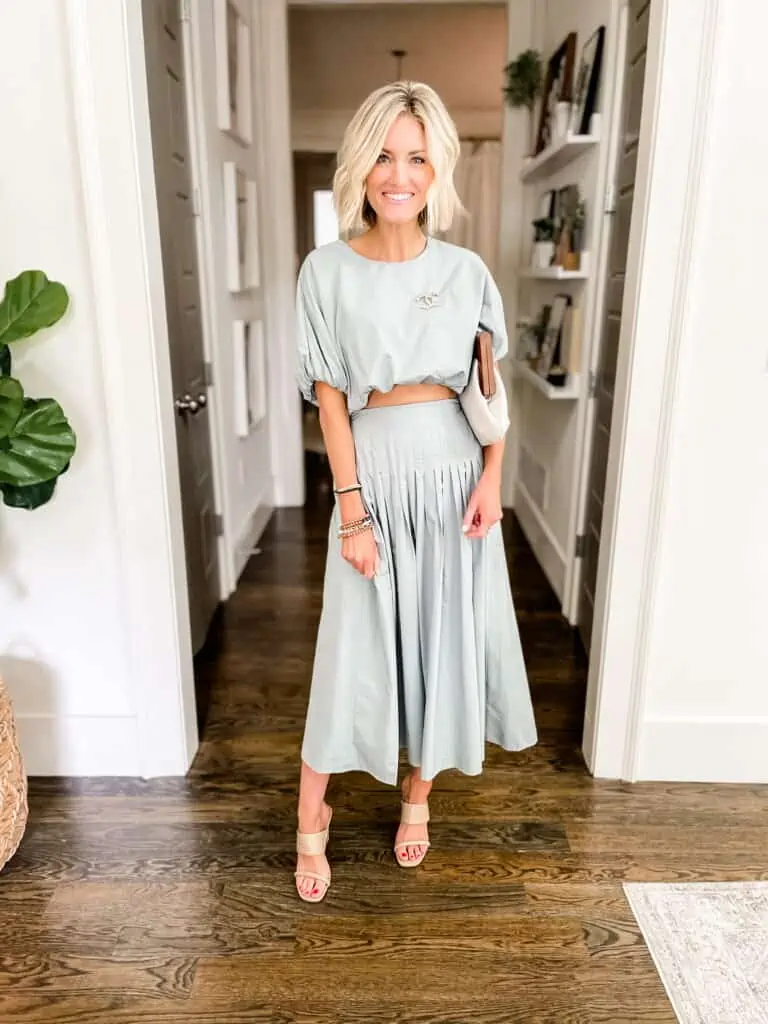 This outfit is so fun! I love the crop top and midi skirt combination are super on trend and would be perfect if you are going out to dinner or visiting a winery.
Baby Doll Tank + White Jeans

This look is perfect for sipping margaritas on a patio. Pair white jeans with a babydoll top and complete the look with embellished sandals. It's super laid back while still feeling put together.
Floral Tank Dress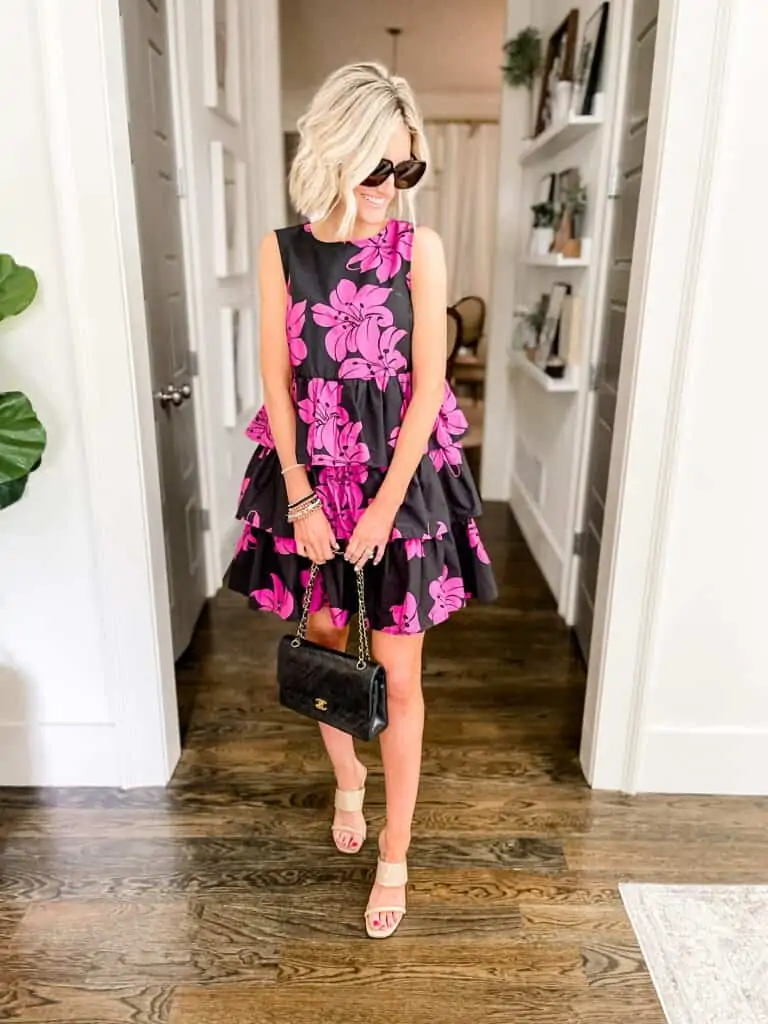 This feminine look is so sweet. Simply throw on this girly dress, add heels and you instantly have a complete outfit. It doesn't get much easier than that!
Silk Midi Dress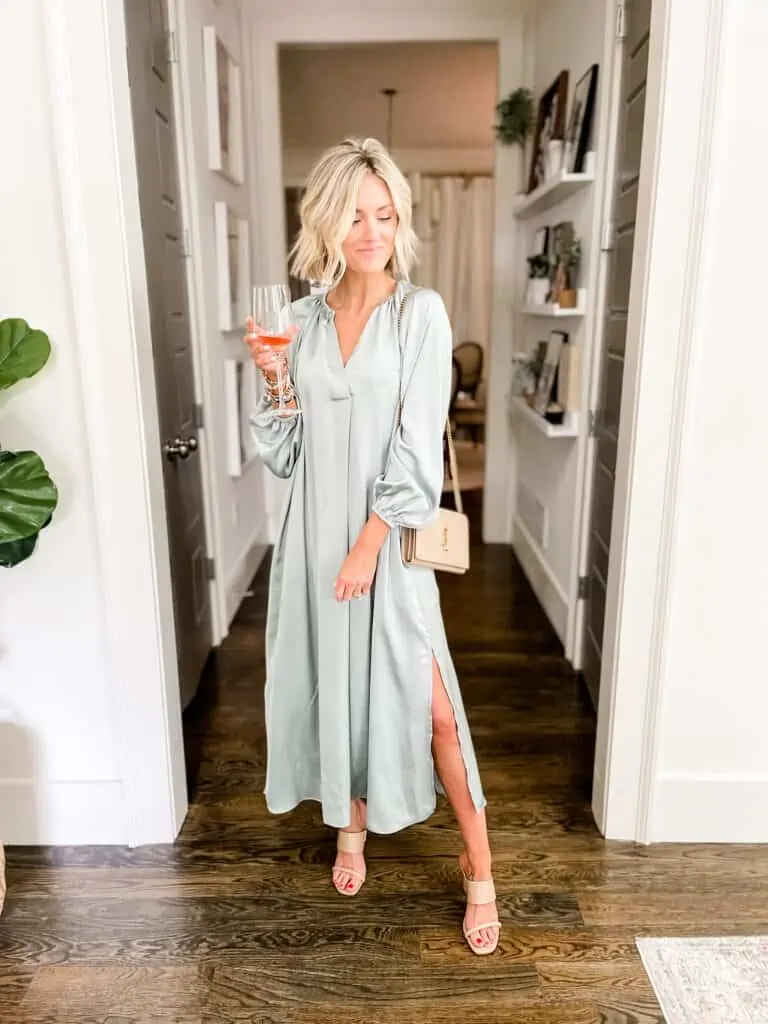 You can't go wrong with a midi dress, for any occasion really. This is one I would choose if we were going to a nicer restaurant or dressing up a little more. Pair it with block heels and quilted shoulder bag.
Bodysuit + Mom Jeans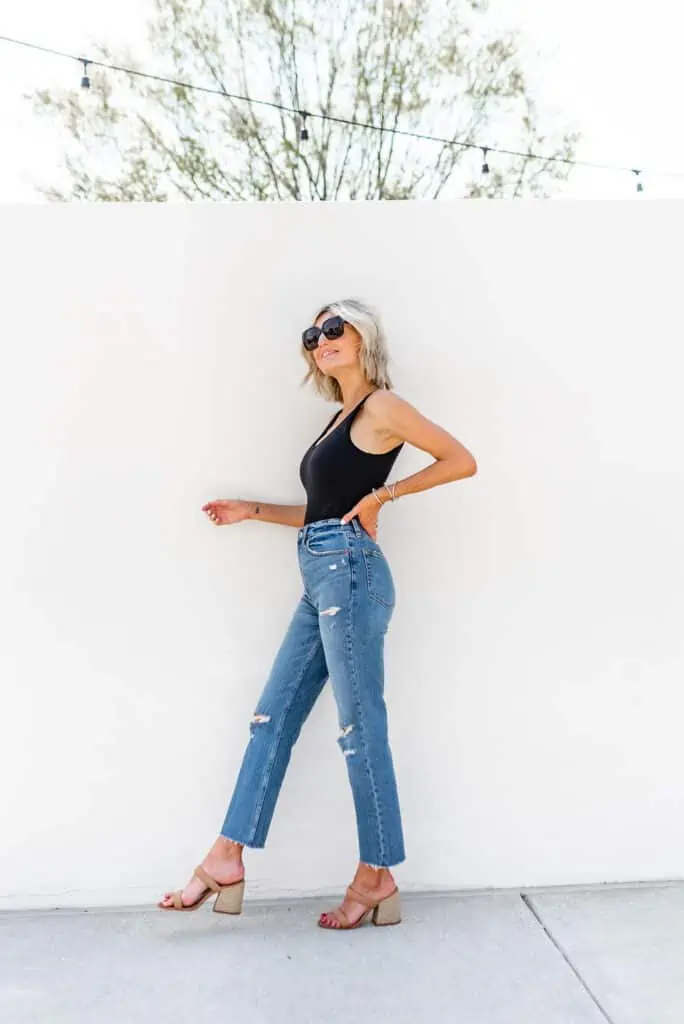 One of my go-to look when I'm short on time is a bodysuit and distressed jeans. It's simple and on trend but super comfortable too! Plus a bodysuit ensures everything stays tucked in, without creating any weird lumps.
Romper + Heels

Surprise, this is a romper! I love the look because it gives the appearance of a shirt tucked into shorts but you don't have to fuss with ensuring everything stays tucked in. Add a cute pair of block heels and you're ready to go!
Use code: BRITTANY20 for 20% off this romper!
Tie Top Tank + White Jeans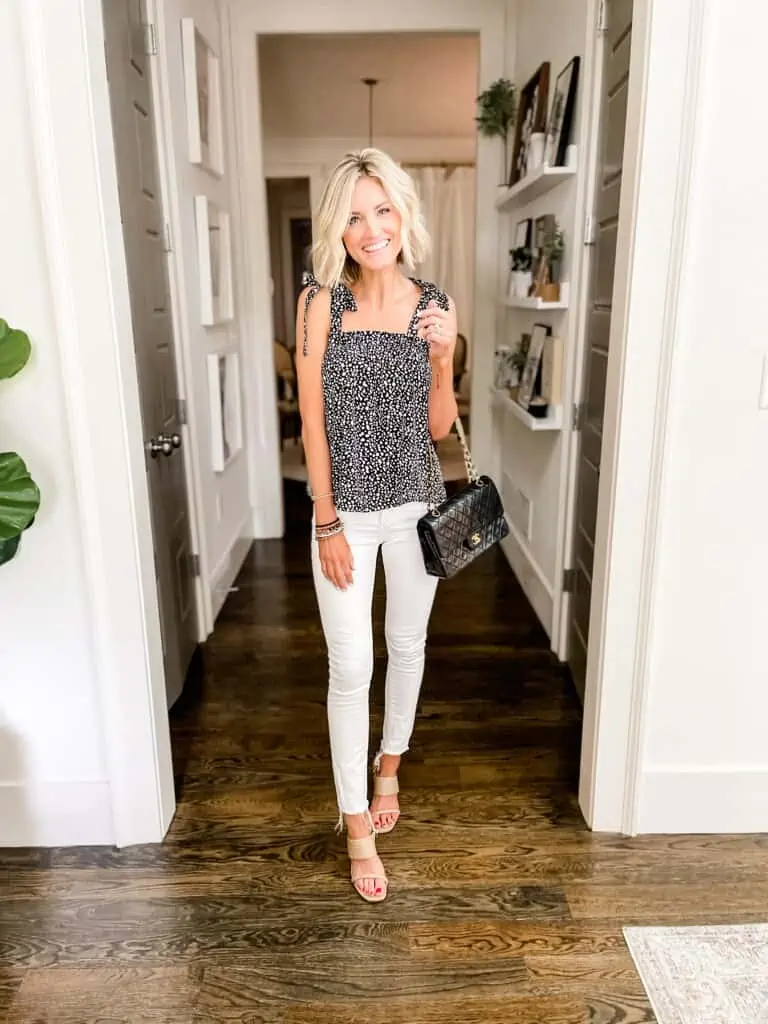 For a more feminine look, pair a tie op with white jeans. I took a regular pair of my white skinny jeans and cut them to give them this distressed look. See how I did it here!
Use code: BRITTANY20 for 20% off this top!
Graphic Tee + Blazer with Mom Jeans

For our last look, pair a graphic tee with mom jeans and layer a blazer over the top. To give it a more elevated feel, add a heel and a quilted handbag.
CLICK PLAY TO SEE ALL NINE GIRLS NIGHT OUT LOOKS
Be sure to follow along on Instagram @loverlygrey so that you never miss a beat!