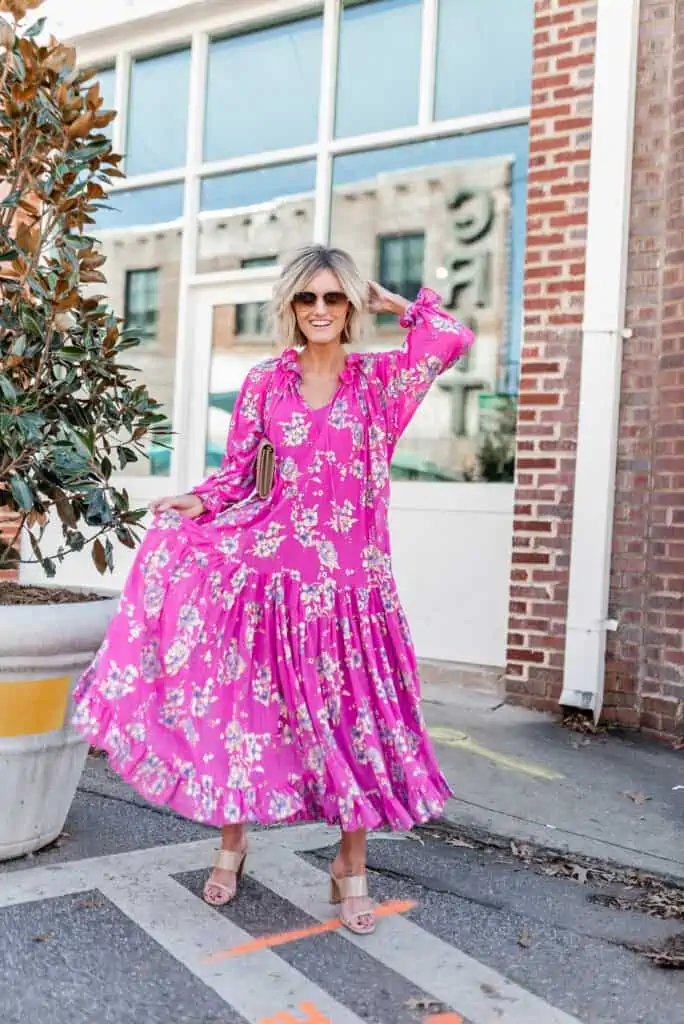 With spring on the horizon, or one can hope at least, so is wedding season! It's always so fun to be able to dress up and celebrate with loved ones. Whether you are attending a wedding, showering the bride to be, or maybe you are a bride yourself, there are a lot of events throughout the wedding season. And it always seems like when you are looking for something you can't seem to find it. Which is exactly why I wanted to create this dress guide for your most stylish wedding season!
SHOP THIS LOOK

As a wedding guest, you want to be both comfortable and confident. Depending in the style of wedding you may be able to go more causal or dressy. My signature wedding guest dress is a flowy maxi dress with heels. I absolutely love this Free People one so much I have it in three colors! I've worn it out to dinner, to baby showers, as a wedding guest and even thrown on sneakers and worn it moming around! I've linked the multiple color options it comes in below.

If you aren't one for maxi dresses, I've pulled a few more options for you below! Simply pair some neutral heels with any of these dresses, add in some gold jewelry and you'll be ready to go with confidence!
WEDDING GUEST DRESSES

BRIDE TO BE DRESSES

If you are a bride to be, first off congratulations! This is such an exciting time in your life. The wedding planning can be stressful enough, but picking out what you're wearing should be fun! I've rounded up a few of my favorite white dresses, from short and casual, to long and formal!
WEDDING SHOWER DRESSES

When it comes to wedding or baby showers I always opt for something casual, but elevated. You can't go wrong with a soft floral pattern or a solid color dress. Using the invite as an indicator for what the attire will be, you can go long or short and either will be appropriate.
SHOP ALL DRESSES
If you enjoyed this post, The Dress Guide for Your Most Stylish Wedding Season, then be sure to drop your email below to stay up to date on the all the latest fashion guides from Loverly Grey! Then hop on over to this post, with even more wedding guest dress options!
All photos were taken by KVC Photography. Check her out on instagram @kvcphotography.