We are on vacation at Baha Mar in the Bahamas for Chris's company's incentive trip! It's always a fun time to catch up with our friends who work in other offices across the country and for us to getaway and relax.
The days are filled with fun in the sun and the nights involve dinner at the best restaurants then time at the casino. I usually always try to dress up for the nights out and was so excited when I found this red dress from ModCloth for only $59! It definitely looks and feels like it should be way more expensive.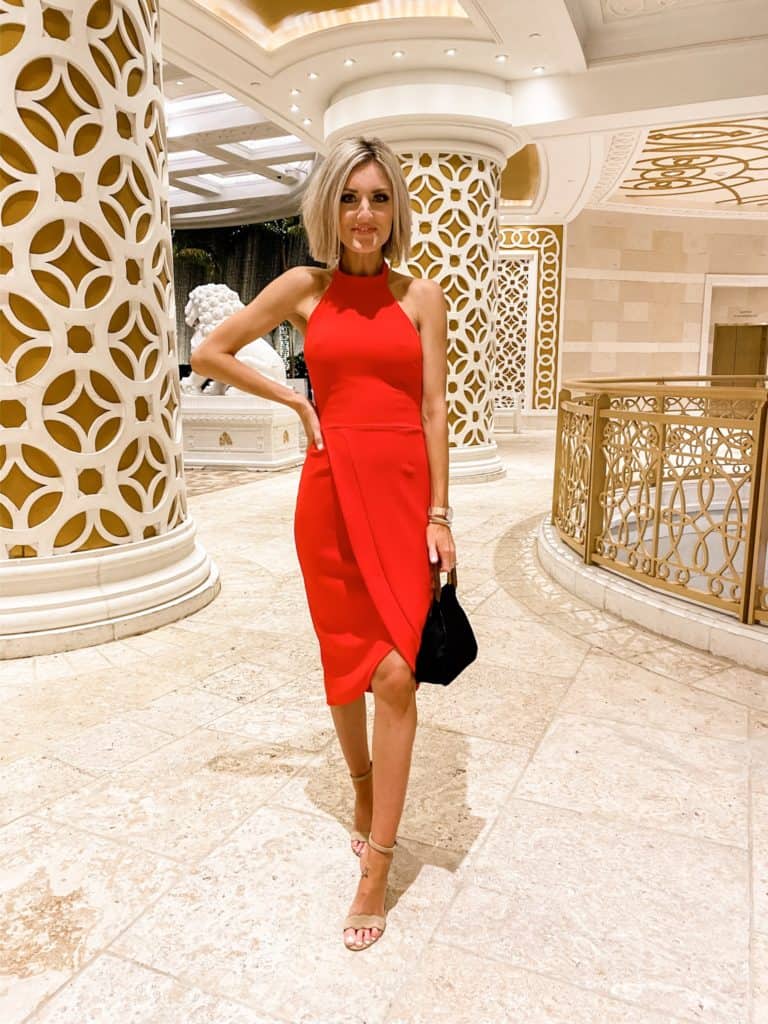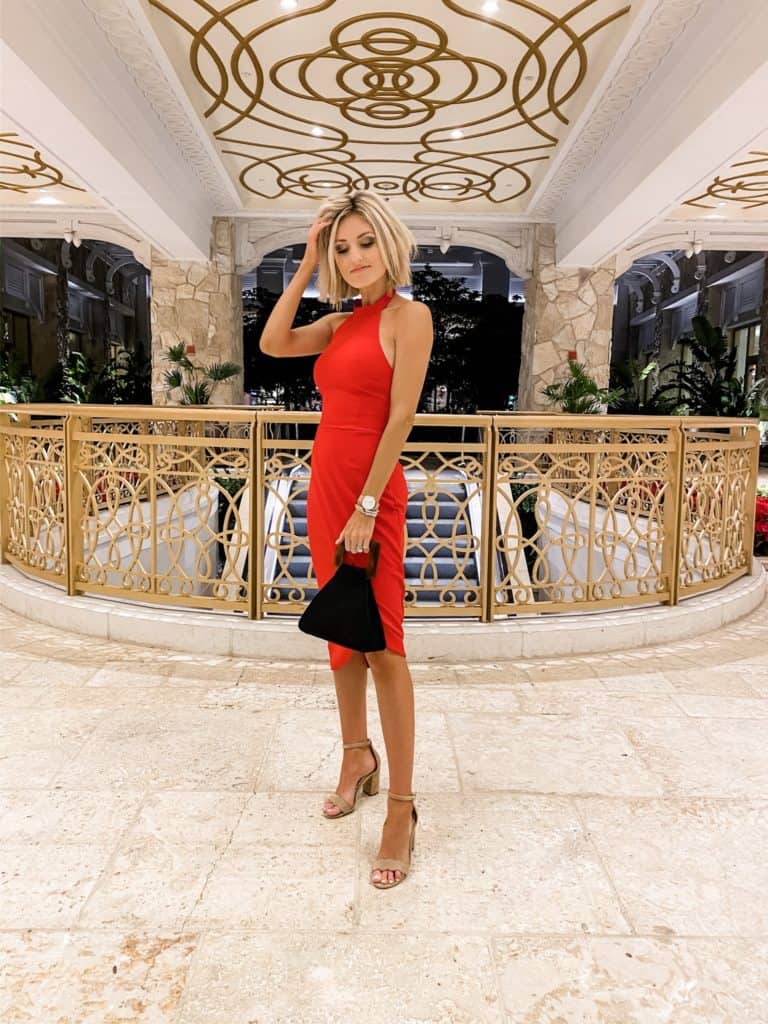 RED DRESS \\ HANDBAG \\ EARRINGS

I wanted something that was sexy yet still had good coverage, this is a work event for Chris after all. The high neckline with open back and asymmetrical hemline was just the look I was going for. The powerful red added the perfect touch too! I went with my true size of XS. If I was going to wear this later in my pregnancy, I probably should have sized up so if you aren't pregnant then just go with your normal size. It's also the perfect look for the holidays if you want something different than sequins! 
ModCloth has so many good selections for dresses that are great for occasions. I love that everything on their site is size inclusive. Their quality is amazing and their pieces are unique. They are currently running a sale for 40% OFF when you spend $125! This is a great time to check out their holiday dresses and snag something if you are still hunting the for the perfect NYE look! I promise you won't be disappointed. 

Today's post is sponsored by ModCloth. As always, all opinions are my own!