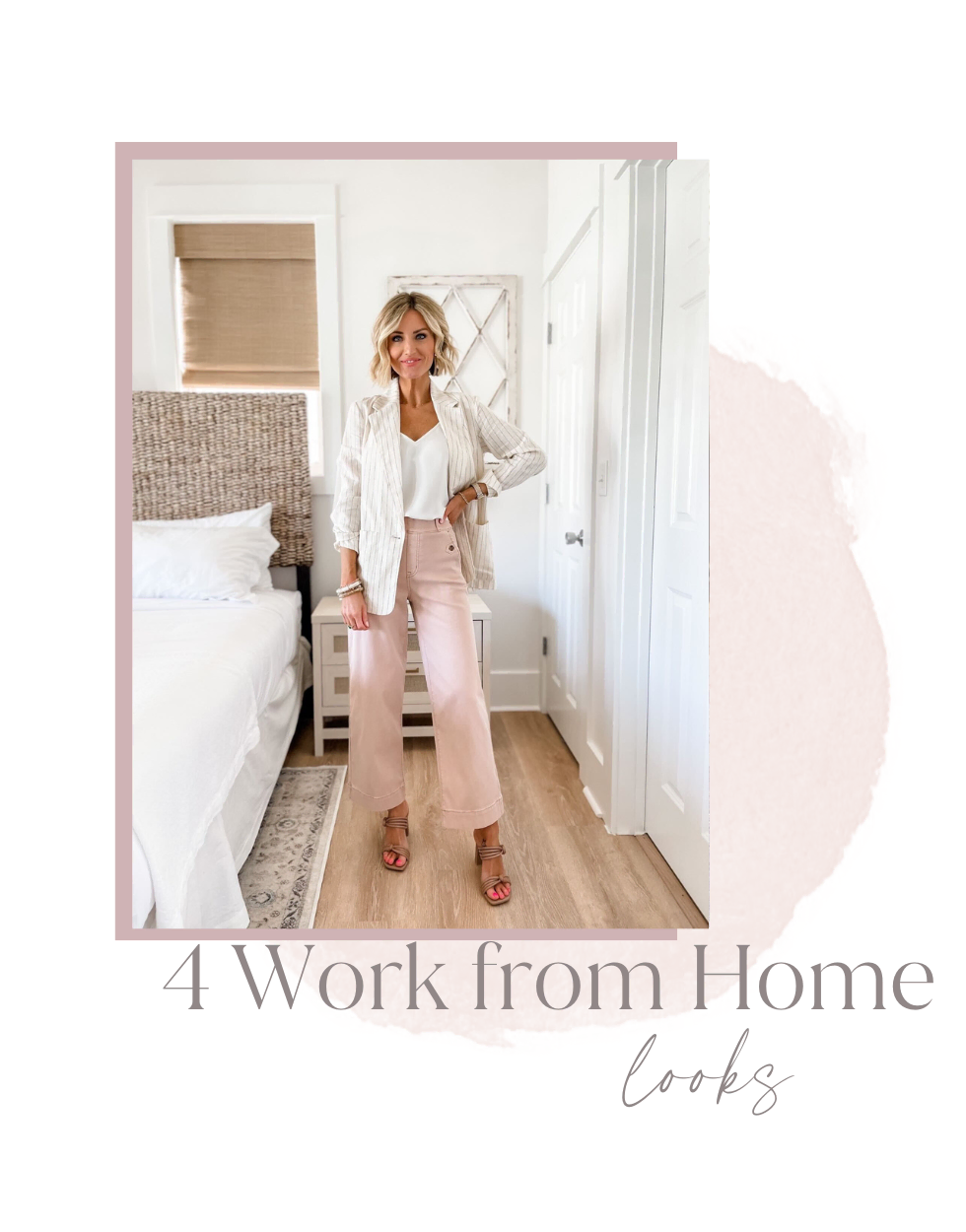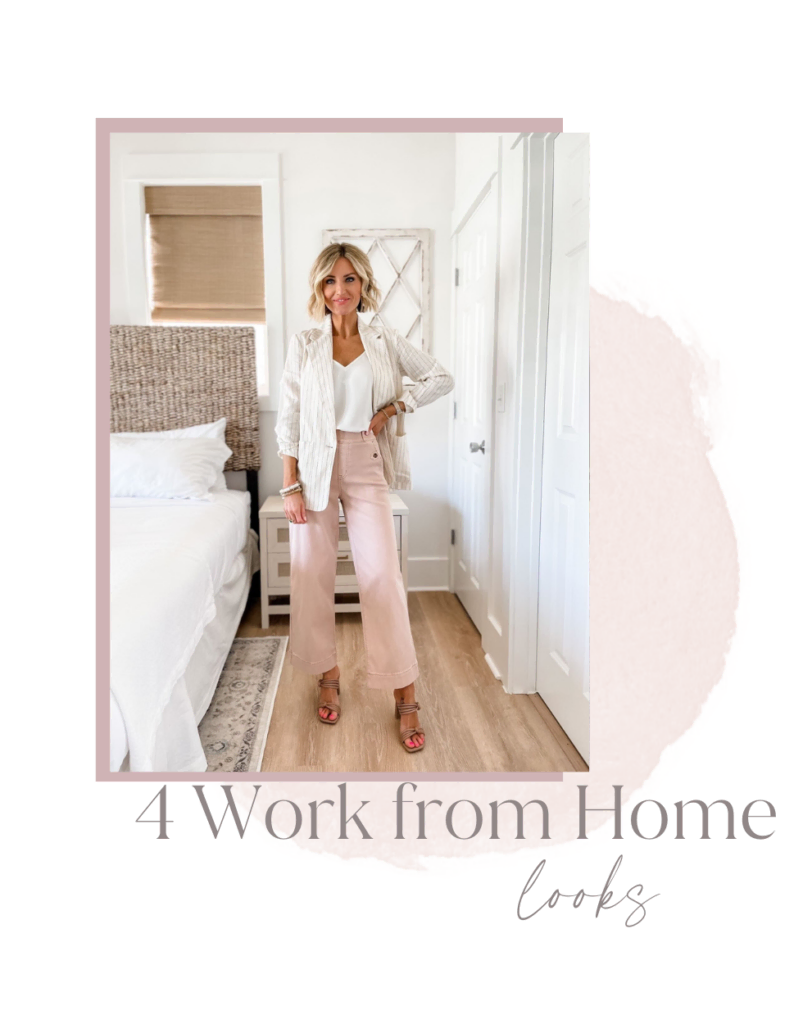 One of the perks of living in the digital age is being able to work from the comfort of your own house. It may be tempting to stay in your PJs or throw on sweats. I personally think getting dressed makes me more productive. Today I'm sharing 4 work from home looks that will make you feel great.
This first look is perfect for when you have a Zoom meeting. I love to throw on a blazer for a professional look and to give me that extra boost of confidence. These twill-cropped wide-legged pants are a staple when working from home. They are so comfortable! It will feel like you are lounging in leggings. Use the code BRITTANYXSPANX for 10% off your order.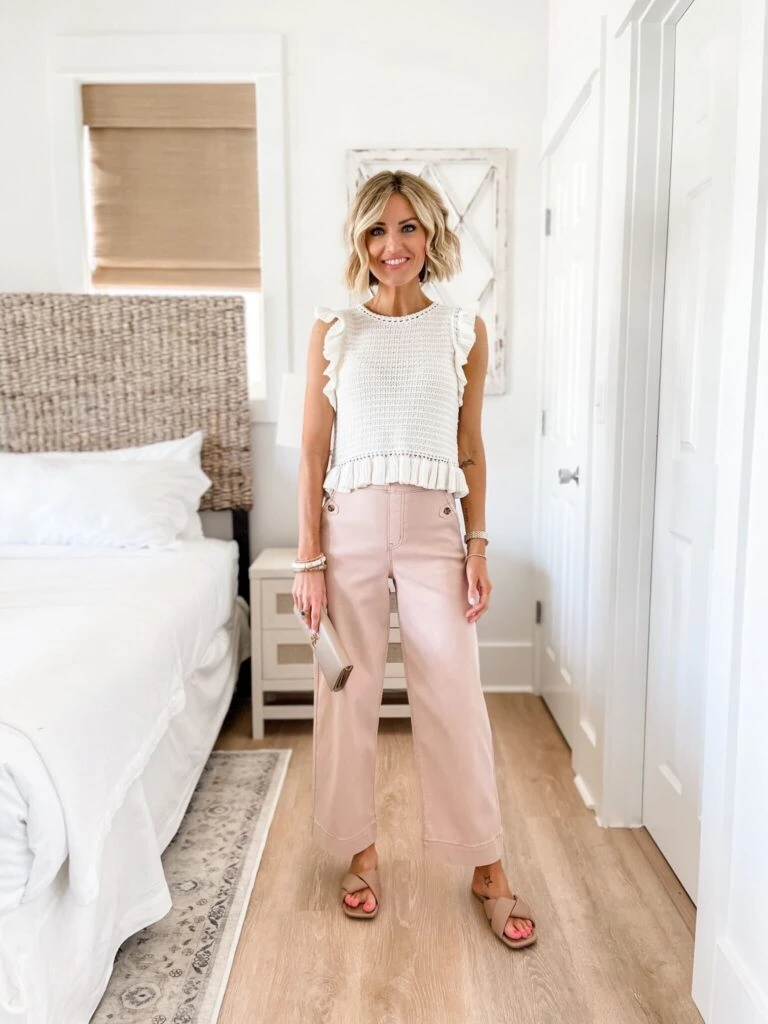 TOP (left) | PANTS | TOP (right) | BAG | SHOES (right)
For a more casual look, try pairing the pants with this sleeveless white top. I love the flutter details of the sleeves. You can easily throw on sandals and grab a clutch when you head out to run errands during the day.
Another option for a laid-back look is this t-shirt. To make the look more polished, you can tuck it in and add your favorite belt. Grab these heels and a leather tote and you're ready for a business lunch.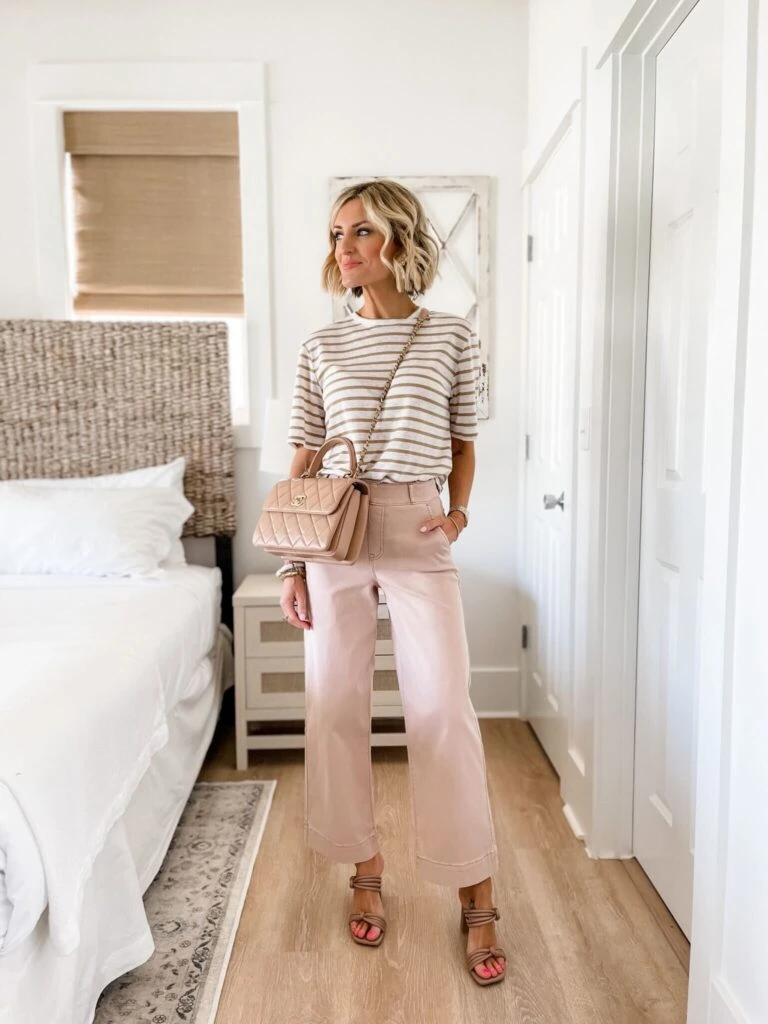 This striped t-shirt also looks great paired with these pants. I love neutral colors! I styled this work from home look with strappy heels and a neutral quilted handbag. This outfit will also look great with flats.
For even more ideas for work from home looks check out my other work wear posts.