Button Front Blouse \\ White Cropped Length Denim \\ Nude Sandals \\ Grey Tote
It's that time of year when it's still really cold outside, but all you want to do is buy spring clothes and be on a beach somewhere. At least that is the major vibe over here at Loverly Grey. Only a few more weeks of this weather (hopefully) they we will be in full on spring mode.
To prep you for the upcoming nice weather, I've teamed up with JCPenney to share some of their spring new arrivals. JCPenney always has great pieces that I tend to wear over and over, season after season. Remember this chambray top that I shared back in January? Well it's the perfect blouse to wear now with pants and later with shorts. You could also make it into a beach coverup on your next vacation.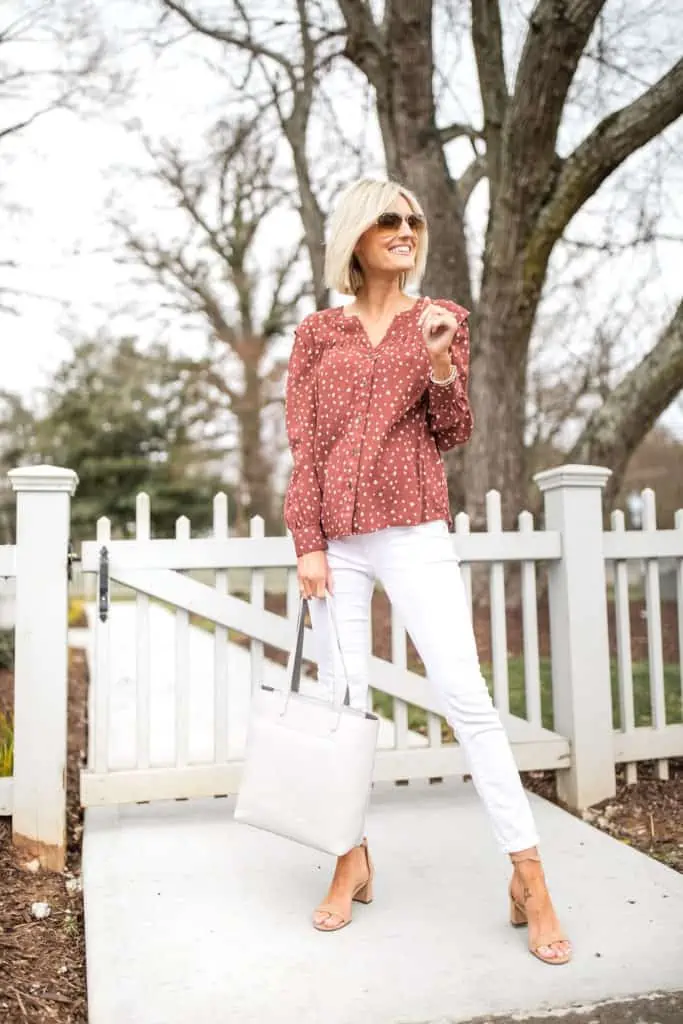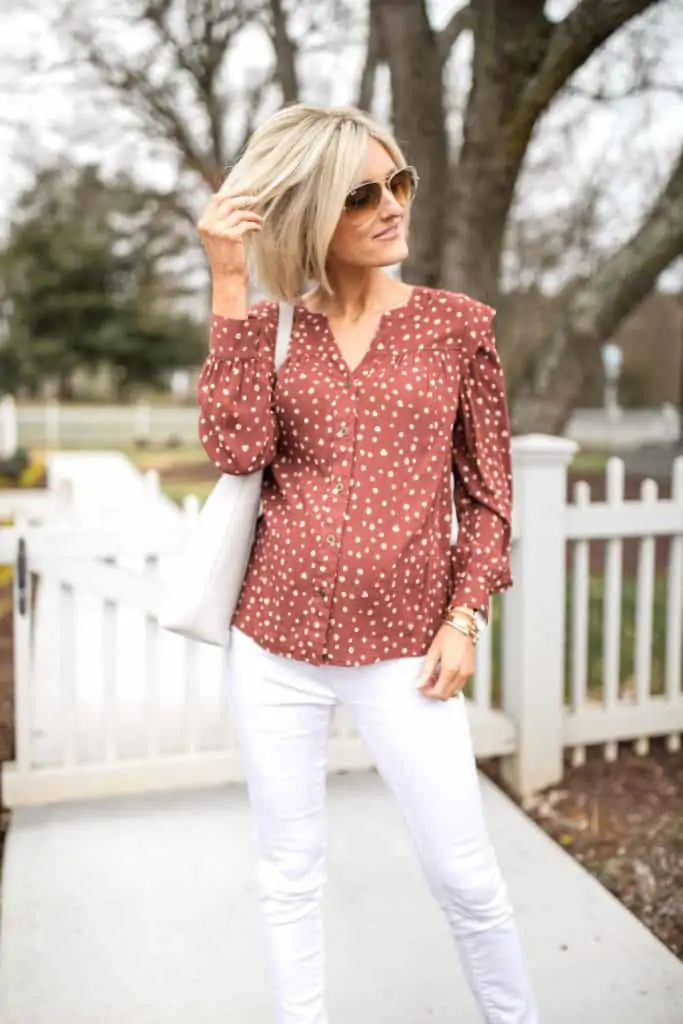 Button Front Blouse \\ White Cropped Length Denim \\ Nude Sandals \\ Grey Tote

JCPenney recently put out all new denim by A.N.A and let me tell you, it will not disappoint! I loved the cropped length of their white jeans and think they are great with booties now or sandals later. Their sizing typically runs a little big in my experience. I usually wear a size 2 and sometimes the fit is a little big. All that to say, I would size down one for the best fit, especially if you are between sizes.
I also grabbed a few new blouses that are great for work and play. I went with the cardamon color because I wanted to show you that you can 100% pair a darker blouse with your new white jeans. Just add sandals are you are ready for warmer weather. This blouse has functional buttons, comes in a few colors and fits true to size – I'm wearing the XS.

I'm really excited to continue partnering with JCPenney in 2020. We have some really fun posts up our sleeves that I know you will want to see!
Today's post is sponsored by JCPenney. As always, all opinions are my own. Photos by Naomi Hopkins Photography.