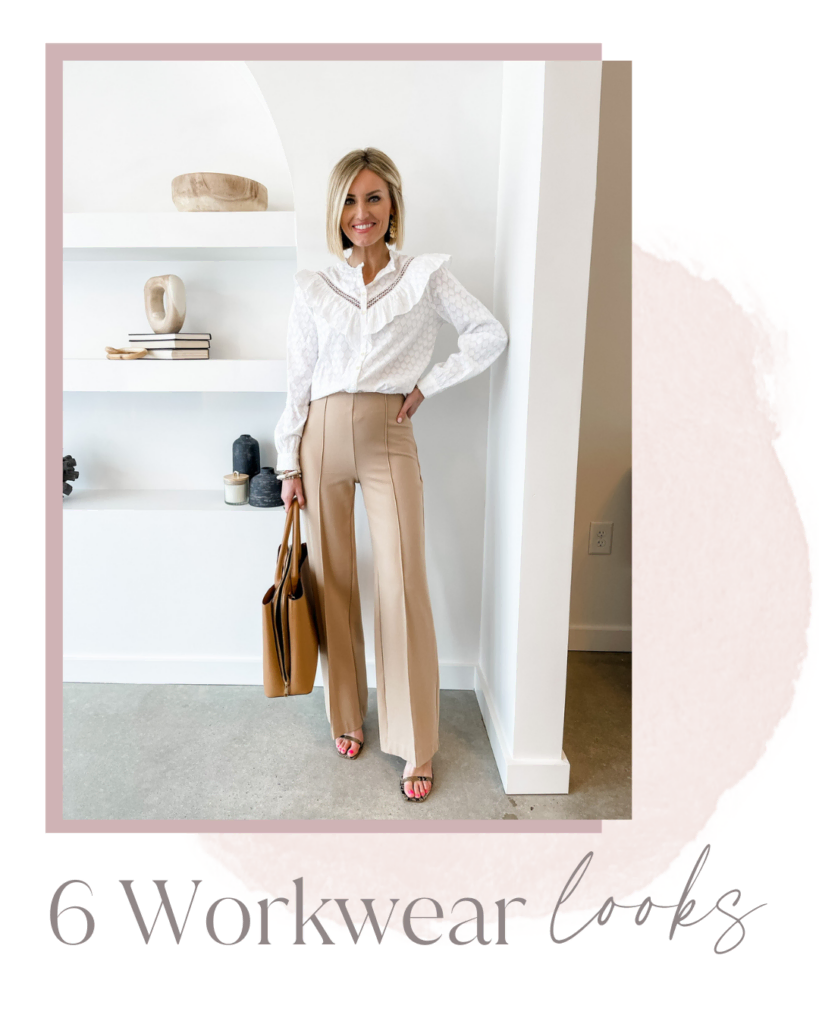 Are you looking for new ways to style the workwear pieces in your closet, or maybe you're on the hunt for a few new workwear items? Either way, I'm excited to share 6 outfits ideas with you to elevate your work week!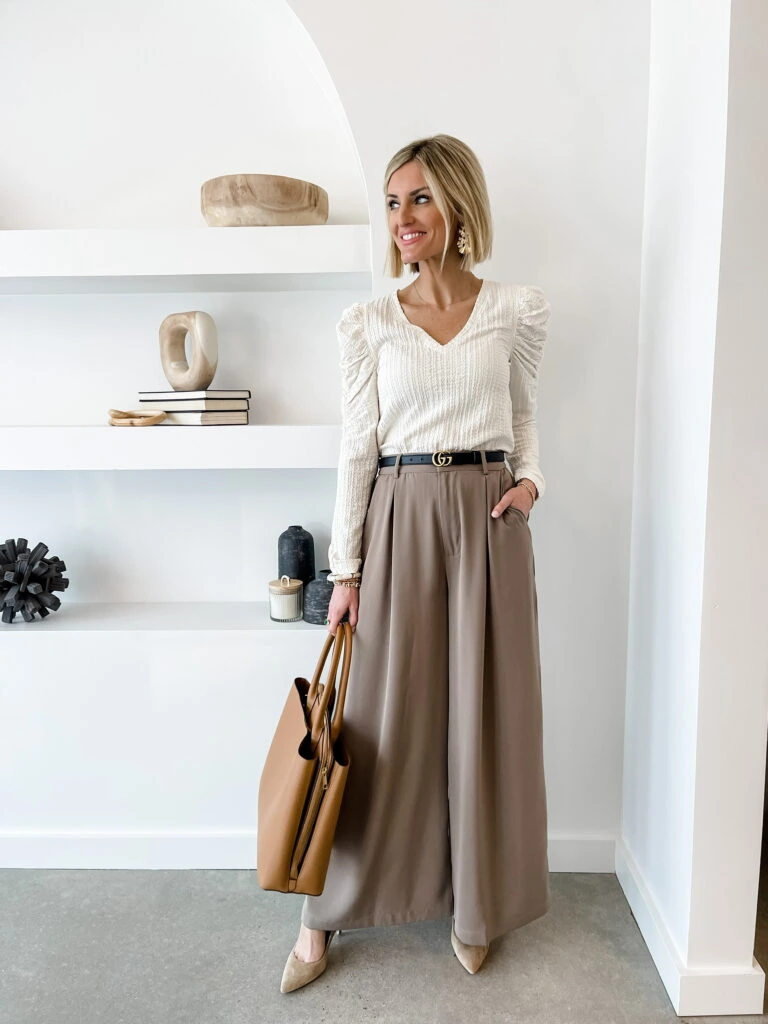 TOP | BELT | EARRINGS | PANTS | BAG | PUMPS
When considering new pieces to add to your closet, opt for neutrals! The puff sleeve detail on this top pairs well with these wide leg pants for a dressed up look. I added a skinny Gucci belt and pointed toe heels to complete the look.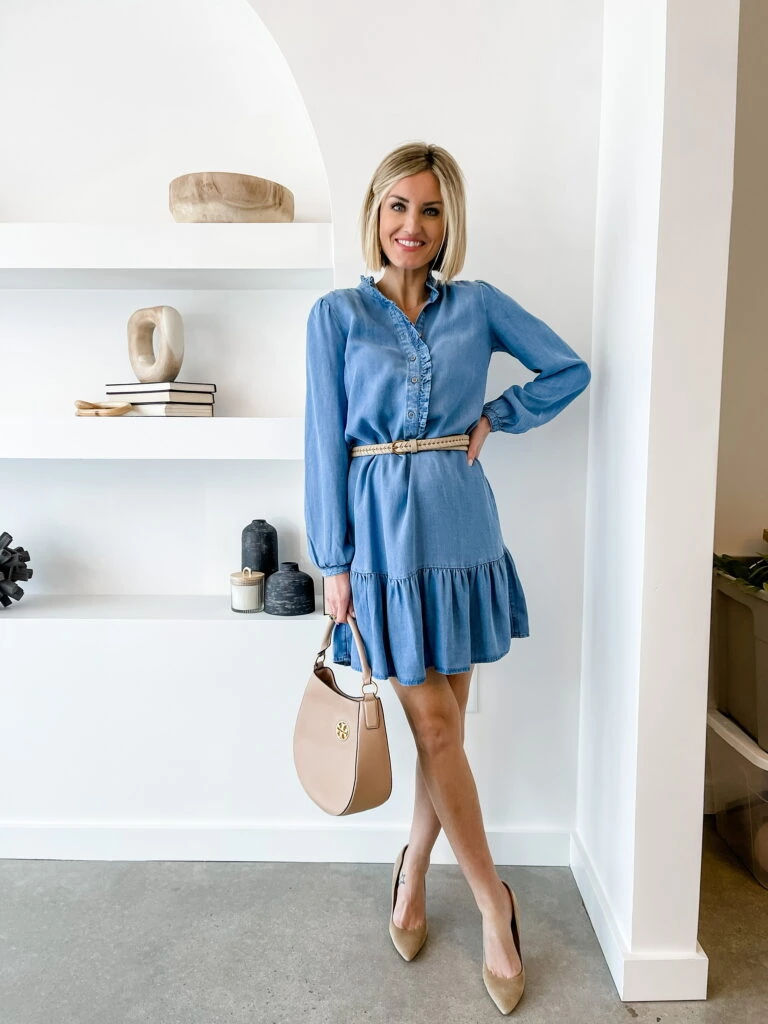 Who said your spring dresses can't double as an outfit to wear to work? Consider adding accessories such as a belt, a classic bag, and a pair of heels to go along with a classic denim dress.
TOP | EARRINGS | PANTS | BAG | PUMPS
While I love an all neutral outfit, bringing in pops of color into your work wardrobe is another great way to transition your work wardrobe into spring. This always helps me get into the warm weather mood. I love styling a pair of bold pants with a stand out print, like this dotted top from LOFT.
A little black dress will never let you down! It's one of those timeless pieces that you can wear all year long. To add a touch of spring, trade your boots for a pair of sandal heels to complete the look.
TOP | PANTS | EARRINGS | BAG | HEELS
It's safe to say I'm obsessed with this white workwear top! If you lean towards neutrals, try grabbing pieces with stunning details like this top or these twill pants. If you're on the hunt for more ways to style these pants, check out my previous blog post, Workwear Closet Staples Styled Two Ways.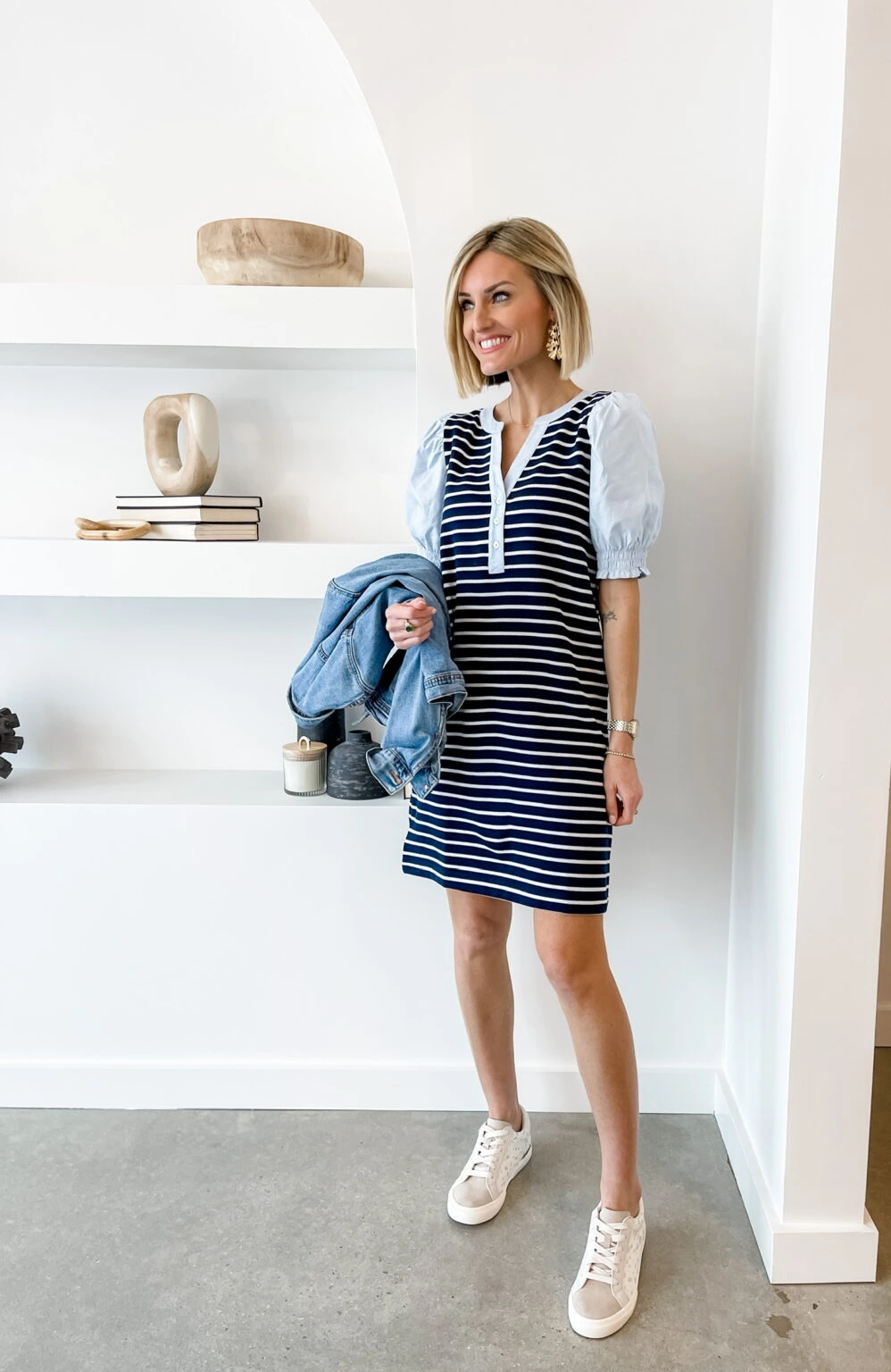 DRESS | EARRINGS | JACKET | SNEAKERS
If it's casual Friday, you'll probably find me in a dress and sneakers! This dress is perfect for your spring workwear wardrobe. It gives you a pulled together style while allowing you to stay comfortable. Add a jean jacket to top off the look.

Are you in the market for a new bag? I recently found these work bags at Target. I am very impressed with both the quality and the price. Any of these bags would be great for an everyday work bag!