Are you looking to update your wardrobe for the upcoming season? Today I'm sharing five easy summer-to-fall workwear looks!
The Abigail Dress from Avara is a must-have addition to your wardrobe this fall. The classic and neutral print makes it the perfect piece to mix and match with a variety of accessories and shoes. This will allow you to create endless outfit combinations when heading to the office.

DRESS (left) | BAG (left) | SHOES | DRESS (right) | BAG (right)
When it's time to transition from summer to fall, you can't go wrong with adding a few dresses to your closet! This Audrey mini dress is the perfect balance of feminine and chic. Dress it up with my favorite neutral heels or opt for a casual look and wear it with flats. Whether you're heading to the office or running errands, this will be a dress you reach for again and again!
Another great summer-to-fall option is the Maren Dress. It's an ideal outfit for those warm autumn days when you want to look stunning while also feeling comfortable. Throw on a blazer and heels and you're ready for a business presentation or lunch meeting.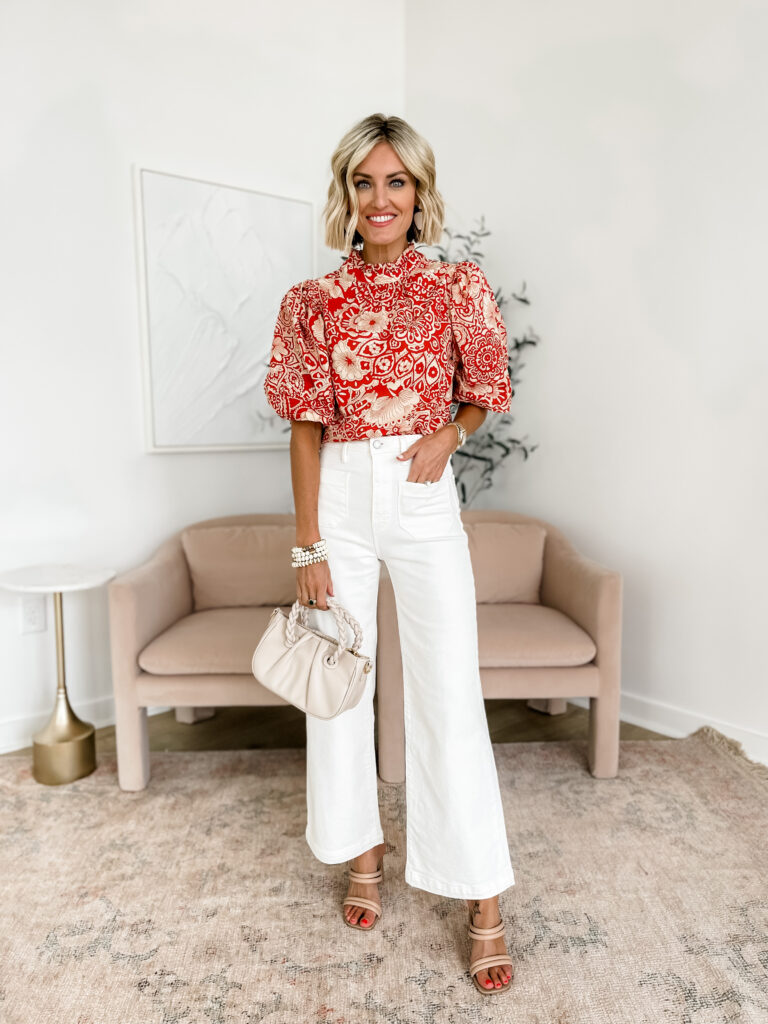 JEANS | TOP (left) | BAG (left) | SHOES | TOP (right) | BAG (right)
If you're looking for a casual Friday option, these white Kimberly Jeans are the perfect addition to any office wardrobe. Pair them with the Maren Top and heels, and you've got the ultimate chic look.
I love a classic striped top paired with white pants. The Mandy top features navy and white stripes and a darling puff sleeve detail. I recommend styling it with your favorite heels or flats and a neutral handbag. This look can easily go from work to weekend!
Looking for more workwear outfit inspiration? Check out these workwear looks for every day of the week!